Furniture Removalists Sydney
WELCOME TO

LOCAL & INTERSTATE REMOVALS
Professional Furniture Removalists
Relocating your home or office in Sydney? Our efficient furniture removalists Sydney service offers you a premium relocation service at an unbeatable price.
We are the experienced Sydney removalists, assisting individuals and businesses to relocate to new addresses right across the Sydney suburbs. We've undertaken all kinds of residential moves over the years, from houses and flats to institutional settings such as residential colleges and hostels. Our dedicated office removals team is also highly skilled in the unique requirements of relocating business premises.
Whatever the kind of move you need to make, our team of professional furniture removalists aim to make the whole process as easy as it can be for you. Bottom line: You want your items to be transported safely, securely, on schedule and at a fair price. We deliver all that and more.
Affordable Removalist Services
Moving costs have a way of ballooning out, so it's essential for us to help you achieve your relocation within your budget. Our removalist pricing is very fair and reasonable, and we are always driven to assist you to find ways to save on your move. We can accommodate different financial constraints and requirements, offering everything from a budget-friendly removalist option, all the way to a full affordable furniture removalist service.
No Surprises
We will provide you with a clear, easy to understand removalist Sydney cost estimate when you ask us for a quote—and we'll never hide extra charges in the fine print. In addition to that, our expert furniture removalists will do their level best to exceed your expectation!
Personalised Removalist Packages
We'll work with you to design the perfect moving package tailored to your circumstances. Depending on your budget, you can choose which removalist truck size you wish to use (either a 4.5, 8, 10, 12 or 14-tonne truck), as well as the number of removalists who will be involved (1, 2, 3 or more), giving you more control over costs.
Furniture Volume Calculator
Our online furniture volume calculator will help you to have the necessary information to go ahead and book your move. We offer a unique removalist calculator to help you work out the perfect plan for your move. The calculator is easy to use, easy to access and helps our team tailor your request to create the best service for you. 
Best Interstate Removalists Service
As our name implies, we are also specialised with interstate removalist services; we provide premium as well as backloading interstate furniture removal options. Get in touch with our team to plan your interstate move at affordable rates.
Best Removalists in Sydney
The most important thing you can do when you take the big step of moving either household or your business is to choose an experienced furniture removalist company that takes pride in its work, such as Local & Interstate Removals.
Whether you are staying in Sydney or moving to the other side of the country, Local & Interstate Removalists can make all the difference to your furniture moving experience.
Our professional staff will answer any questions you may have about the moving process, and our dedicated team of skilled removalists will help this exciting change in your life go smoothly and stress-free.
Quality Service By A Trustworthy Removalist Team
We've assembled a talented team of experienced Sydney furniture removalists who have the skills to ensure your move goes as smoothly as possible.
We have the professional expertise to understand the importance of planning and logistics. Whether this means scheduling the move for the best possible time, or planning the best travel route, or providing quality packing materials—our team of Sydney removalists will plan the safest and most efficient move well before the big day arrives.
Our experienced removalists Sydney team know just how to move furniture correctly—both to avoid injury to themselves and damage to your goods. They are adept at disassembling large furniture, packing and loading pieces, and reassembling it after transit.
We Genuinely Look After Your belongings
Our company motto is WE CARRY, WE CARE. This means we treat your items as if they were our own, handling them with the utmost care at all times. Don't risk your furniture with unskilled removalists who can cause damage or loss of your furniture when you can relax with us, knowing we have used best practices for packing and transporting to minimise risk.
We Cover You
In addition to being careful movers, we are fully licensed and insured and have all the necessary permits to operate in our industry. Our comprehensive insurance coverage protects our clients from accidental loss or damage to their items.
Whether you are looking for small removals in Sydney or moving 9-bedroom interstate, we will offer you the most affordable removalists cost in Sydney.
To find out more about our furniture removalists in Sydney service or about the removalists cost for your next move, please contact us at Local & Interstate Removalists on 1300 705 705. Alternatively, you can fill in our contact form or drop us an email at info@localandinterstateremovals.com.au, and one of our furniture removalist consultants will be in touch with you shortly.
WHY

CHOOSE US
Affordable & Simple
Our removalist prices are always reasonable and clear. We are always transparent and straightforward when it comes to costs and we never charge you with hidden costs, so you only pay for what you have been quoted.
Easy To Customise
We know and understand that everyone is different, so that is the reason why we can easily customise and tailor our furniture removal services explicitly to your needs for your move.
24/7 Emergency Line
If you find yourself in an emergency and urgently need help, there is no need to worry. We have your back and you can contact us around the clock as our emergency line is active 24/7.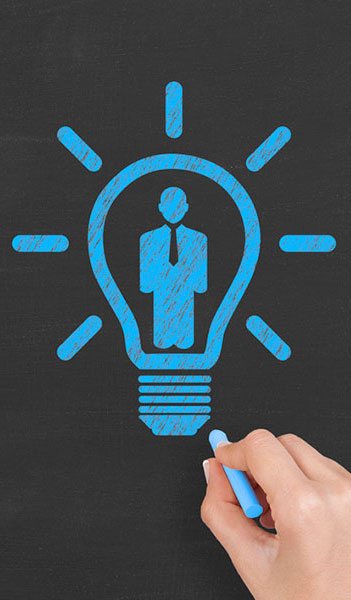 100% Responsive
Our removalists are responsive, active, hardworking & polite. They are extremely friendly and will always try their best to make your move as smooth as possible beyond your expectations through their agility and productivity.
Client Satisfaction
As the best removalists in Sydney, we are tending on earning as much positive feedback as possible, so you can imagine that there are no taking chances here. Ultimately, we care about your satisfaction, and that's a guarantee!
Our Slogan Defines Us
We Carry We Care is what we do. From the very first item to the very last piece we carry, our removalists take the utmost care for your belongings to ensure they will always be in safe hands throughout your furniture move.
SEE WHAT

STATES WE SERVICE
WHAT OUR CUSTOMERS

SAY ABOUT US

MicroCodeZ
While this was the first time to have you relocate our office, we have enjoyed your service. Your removalists are very friendly, hard working, and professional. They were honest, fast, and did not really need one of our staff to follow them or monitor their activity. They were reporting on our belongings, and securely moved them. We were concerned about one of our servers getting damaged, but your team was ready to take the challenge, and carefully relocated it without causing any damages. Thanks for your services and we are looking forward to have you handle our relocations in the future.

Dom
Your removalists have given me great service when they were relocating my home, they did not break any of our belongings and they wrapped up our stuff. I used your calculator tool which was easy to use and straight after I received a call back by one of your representatives. I was very happy when I found out you will be able to move our stuff for even less than what I originally expected. The cost of my move plus the great service I received from your team, I am twice as happy and will use you during my next move. I highly recommend Local & Interstate Removals for sure! You have an awesome team!
LATEST

NEWS
Local & Interstate Removals offer shrink and blanket wrapping of ALL your large furniture Items to ensure all your furniture is damage free when it arrives at your new home! If you can't manage it by yourself, we do offer a packing service. Here are some packing tips