Dubbo and Sydney are separated by around 387.7 km and it takes around four and a half hours to drive between these two cities. If you are relocating to Sydney, it is a good idea to hire a professional removalist Dubbo to Sydney.
At Local & Interstate Removalist, we are skilled at handling a range of commercial and residential moves. No matter what the size or scope of the job, you can be sure our team will provide top-quality services.
Best Removalist Dubbo to Sydney Solutions
We know how to manage all aspects of this job and perfectly tackle every job including wrapping and packing, providing supplies and transportation. You will find that our team is reliable, friendly, and skilled. The different removals we manage include:
Residential Removals Dubbo to Sydney- Regardless of whether you are moving a single-family home or a small apartment, you would have various things of different shapes and sizes to be packed and securely transported to the destination. We have the supplies, resources, supplies, and training required to manage these tasks to your satisfaction. Our movers are here to guide you and offer tips and advice so your move takes place without any problems. You can check the cost of the move through the removalist cost calculator site to get a rough estimate. This helps you plan your budget after which you can contact us for an exact quote based on how many things you want to move to your new home.
You can hire us for a partial or full service. In the latter, we handle all the packing and transportation as well as the unpacking. We will also disassemble and reassemble the furniture and place it in all the rooms.
Commercial NSW Country Removalist Company- As skilled and expert movers, we know what is involved in providing our commercial customers efficient and affordable solutions. We work with you ensuring that all the stages of your relocation move through seamlessly. We are a reputable, safe Dubbo to Sydney movers and all our crew members have a good understanding of what commercial clients need. These settings have different removal requirements. We have various boxes of different shapes and sizes for carefully packing and transporting inventor, electronic devices and equipment such as PCs, monitors, scanners, printers, etc. We transport all the things carefully and pack and label the boxes correctly.
Furniture Removals– Whether residential or commercial removals, there would be different types of furniture to be moved. The small furniture items can be quickly moved. But larger furniture removal involves disassembly which helps in efficient and convenient transportation of these items. Our professional furniture removalist packs all individual components safely after which they will place them in the moving truck carefully. At the destination, we reassemble them and place things in the rooms and areas you want.
Backloading Dubbo to Sydney- At times, clients need to transport few items. In such instances, we recommend our backloading service. It is an affordable moving service and better than hiring an entire truck. You can book the space needed for the things you want to move and pay only for that much space. The transportation costs are shared with other clients moving their cargo along that route. This becomes a cost-effective solution that our backloading company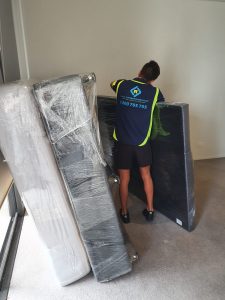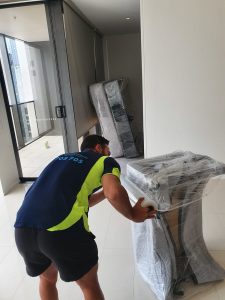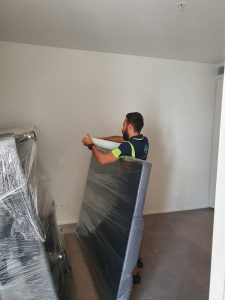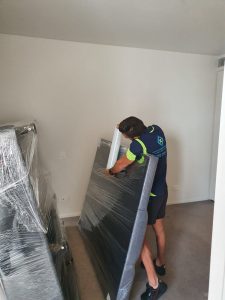 Safe Removalist Dubbo to Sydney
No matter how many items you want to transport between Dubbo and Sydney, you need safe and secure services. Hiring an inexperienced operator like helps ensure that all your belongings remain safe during the relocation. Sometimes, inexperienced yet
affordable removal companies can cause damage or losses and that can becomes a hassle and loss for you.
But when you choose someone like us with experience, you don't have to be concerned about such things. We pack all the things and transport them very securely and safely to the desired destination. We always keep our customers' interests in view and offer the best removals Dubbo to Sydney insurance so rare damage or loss of goods is covered
Moving your belongings over long distances is different from an intra-city move. We are the removalist Dubbo to Sydney that handles all aspects and never have to be concerned about anything. Our team will do all the heavy lifting so you have a stress-free experience. We also take into account the routes, the road conditions, overall distance and the number and types of items to be moved, before giving you an accurate and upfront quote.
When it comes to hiring a professional removals company, not many offer the affordability and high-quality we do. We maintain a personalised and customised approach, so you get excellent services always. Our experts handle large-scale complicated removals with the same efficiency and skill as small scale ones.
Affordable Dubbo to Sydney Removalists
If you want safe Dubbo to Sydney movers, to handle the job, we are the ones to contact. Our team is here to provide you information about our services and we will cater to your specific needs. During transportation, we will provide tracking information when required. You will also find that we customise our services and provide personalised attention to each of our clients. We can help no matter how big or small your requirement is, and the overall furniture items you will be moving.
Just contact us with your needs and we will send an expert to your premises. They will assess the total number of things that need moving, before providing a quote. We assure you with the best services at the most cost-effective pricing. Our affordability and efficiency are some of the things that set us apart from many other operators in the industry.
Contact us with your specific needs and we will help in every which way we can. For the best removalist Dubbo to Sydney services, contact us today. We offer customers tailored services at cost-effective pricing. You can send us your requirement via this Contact Us form or call Local & Interstate Removalist at this number –1300 705 705 and we'll be happy to help.