Are you planning for a move from Brisbane to Melbourne? Are you searching for a removal service? To experience the best moving services, you need to choose the right Removalists Brisbane to Melbourne. At Local and Interstate Removals, our reputation has always spoken for us itself. The credit goes to our team of professional packers and movers. In addition, our thoroughly checked and well-maintained fleet of trucks guarantees a perfect relocation every time.
We offer a complete range of professional relocations at the best and cheap rates for both residential and commercial purposes. We hold pride in ourselves because of our safe, reliable and punctual services.
Qualified and Experienced team of Removalists Brisbane to Melbourne
We know it very well that some inexperienced removalists might injure themselves besides procuring damages to your belongings during the process of moving. Also, they might even arrive significantly behind the scheduled time. Still some people tend to use their services because they provide more competitive quotes. However, their mishandling might add on to the overall cost of your move that can even exceed the rate of the removalist company and you might also have to deal a lot with the insurance claims.
But our experts of moving and packing always handle the entire process, starting from packing to unpacking, with utmost care. They also ensure that there is neither any damage nor any delays in the arrival. Besides packing, our professionals will load and transport your possessions in the intact manner to the destination.
Highly affordable and customized Interstate Removalists
We, at Local and Interstate Removals, always try to go above and beyond making your experience of moving with us to be memorable and as seamless as possible. Our customized services comprehend a great range of services. It includes everything – from packing the belongings prior the move to unpacking them at your new location. Our customers are always free in choosing the service they require, depending on their requirements and budget. We even provide certain extra services and products too, and they can be tailored according to your exact requirements and demands. Furthermore, all these customizations are carried out at an extremely affordable and competitive rate.
You can also use our Removalist cost calculator that is given in our website. This tool will help you get a tentative idea about your costs of packing and moving your possessions. If you are not being able to make an online estimate about your move, then that's not a big problem! Our friendly team is always ready to go to your workplace or home at your convenient time. 
After conducting a proper walkthrough they would work out a quote depending on:
The number of your materials
Size and weights of your belongings
Materials of which your belongings are made of
Size of truck which would be required for the move
The number of staff required for the relocation process on the day of your move.
Thereafter, in order to get a free quote regarding your move, you are free to contact us directly.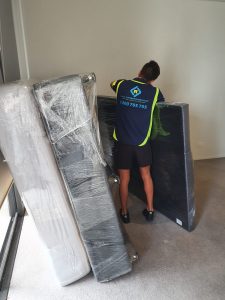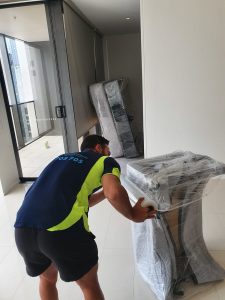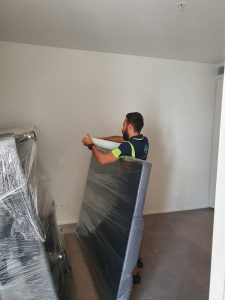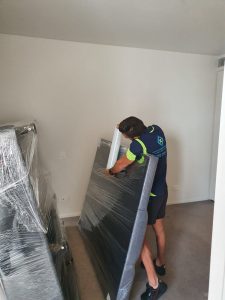 Brisbane to Melbourne Logistics and Strategies
Our logistics and proper planning always help our interstate removalists to stay on the right track. It also helps in avoiding and getting prepared for any problems that might arise on the go. While the planning phase goes on at Local and Interstate Removals, several factors are considered by us. It includes the distance between the locations, where the actual destination is, the road and traffic scenarios and obviously the time during which the removal is going to be carried out. All these things help in tailoring the removal process according to the requirements of every client for their particular shifting projects. Any sort of delays or problems are less likely to appear after passing the move through a proper advance plan.
Highly Equipped Furniture Removalists
Our Removalists Brisbane to Melbourne possess a wide range of equipment and tools in order to suit your relocation requirements. Our flexible fleet of vehicles is regularly monitored and checked, that is why those are kept in safe and reliable conditions. We have also equipped our vehicles with the updated version of GPS technology for carrying out an efficient management of the routes during the move. Even the improved safety and security measures shall protect all your items during the transportation.  So, you can sit back and relax as our professionals are totally trained and properly equipped for giving you an experience of a stress free relocation.
Complete Insurance of public liability and transit
Our Removalists Brisbane to Melbourne services have provided comprehensive insurance coverage in order to protect the client's belongings. This means that our company would be providing reimbursement if there is any loss, accident or breakage of your valuable items during the procedure of shifting. We also ensure that all your belongings are being safely loaded in the trucks without causing any harm to your walls, doors or other areas while carrying out the moving process.
We also possess all the adequate licence and relevant permits which are always required for working on a regular basis in this relocating industry. Our local and interstate movers permits help us to carry out the moves efficiently without facing any obstacles.
24 * 7 available customer care service executives
At any time of the day you require assistance or support regarding your move, the customer care executives of Local and Interstate Removals are always there to help you. We offer a 24 * 7 emergency support which is available 365 days a year. So, if you have any emergency move, you can count on us always around the clock.
We can assure you that our best and cheap service is never going to dissatisfy you regarding any matter. Local and Interstate Removals always serves you with the most cost-effective and professional Brisbane to Melbourne moving services that you may not experience from any other removal companies. So, to get hold of the best Removalists Brisbane to Melbourne, always feel free to contact us at 1300 705 705.