Are you looking for the perfect solution to get a quick and stress-free transportation of your belongings or your vehicle? If yes, then you can reach our Removalists Canberra to Brisbane for shifting your valuable belongings. We, at Local and Interstate Removals, look after the several necessities of our customers. We also check out everything before picking and delivering your possessions, furniture or vehicle.
Our experts look after every single factor for making your complicated shifting cycle into an easy one. Also they work over all the segments for streamlining the whole process. We get to know the exact requirements of every customer and thereafter we prepare the packages accordingly. We are also known for our affordable moving services besides plenty of other reasons for hiring us.
Affordable Removalists Canberra to Brisbane
Local and Interstate Removals possesses a reputation for being one of the cheapest Interstate movers. We also fall among the highest rated moving companies. Many of our customers always look for budget interstate movers but without compromising on the quality. That is why for supplying your needs, we have worked very hard to design our excellent local and regional relocation services at a very affordable price.
You must be wondering how we can achieve to be one of the cheapest Interstate movers? Our secret lies in our incredible efficiency which reduces the cost of overheads. And that is how we can pass over the savings to our customers. So, you would be getting super high quality interstate relocations at a very less amount by hiring out Removalists Canberra to Brisbane. You can also use our Removalist cost calculator that is being provided in our website in order to get a free estimate of your move.
After dealing with all the factors we always provide you with a fixed quote, which is particular for your local or interstate move. So, you also can have peace of mind after knowing what your move will cost since the very beginning.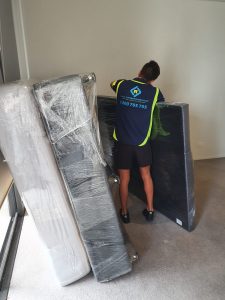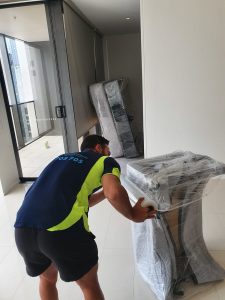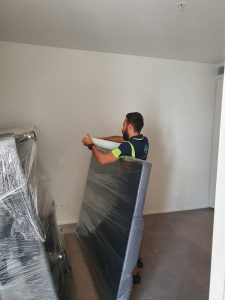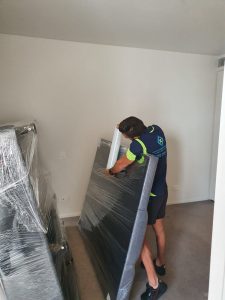 Best and Experienced Removalists
All of our Canberra to Brisbane moves are executed by professional, uniformed and experienced teams, along with high quality moving trucks. Our experts have the perfect skills and the needful knowledge, syncing with the removalist industry standards.
Our expert team of furniture movers is able to handle every particular aspect of your move. Also, they are able to provide a total door to door service. Every one of our team has several years of experience and they are perfectly equipped with all the needed technologies. They are even provided with total protection in order to carry out the task in a safe way and to have a minimum amount of fuss.
Reasons for getting the best reviews
We even have the best reviews for moving between Brisbane and Canberra. There are multiple reasons which make us the perfect movers. Some of them are:
We provide seven days a week service that includes public holidays and after hours.
For every customer and for every move, a dedicated interstate moving person is assigned, which makes the process easier.
Our expert team members can move everything including pianos, vehicles, fine art or flat screen televisions.
Our powerful professional removal service covers every step starting from packing, cleaning, moving, unpacking to storage options.
Punctual pickup and drop off is being guaranteed along with required overnight deliveries.
Reliable and trustworthy Removalists
We, at Local and Interstate Removals, possess a wide range of equipment and tools to suit your requirements of relocation. Our strong fleet of moving trucks are regularly monitored and checked, thus, those are kept in perfect conditions. We also have equipped all our vehicles with the latest GPS technology for managing the routes effectively.
Even our improved security measures actively keep an eye on your items during transportation. Our trucks are always kept clean and organized along with CCTV surveillance. The 24 hrs CCTV surveillance can perfectly notice if your furniture is being transported to your destination within the scheduled time.
Customer centric approach
Planning is one of the most significant aspects in our services. All our experts ensure to plan every move before they proceed to transfer your goods. We, at Local and Interstate Removals, have undertaken a 24/7 customer-centric approach. We undergo this approach in order to stick to your preferences and requirements by all possible means. While planning the move, our Removalists Canberra to Brisbane services consider climatic conditions and traffic scenarios. They also take into account the weight, size and materials that have been used for building your furniture. This helps our movers and packers in applying the correct techniques in packing and carrying your belongings.
Safe and Effective back loading services
Our Canberra to Brisbane backloading services are usually intended for assisting you in cutting the extra costs from your budget of shifting. Actually our back loading services are always going to transfer the removal processing to be much more affordable for you. We thoroughly understand that during any commercial moves, sometimes you might hesitate to hire the professional Removalists company because of the fear of rising costs. However, if you carry only a few belongings and you do not want to book the entire space of a truck to carry those, you definitely can hire our backloading services. This will also enable you to pay and reserve for only the portion of the truck's space which you require. Then the leftover space can be reserved by some other client. That is how, you get to see, that the price of long distance moves efficiently can be reduced by a considerable margin with the help of our backloading services.
At Local and Interstate Removals, the Removalists Canberra to Brisbane are not bothered whether the task is small or big. They are totally committed in assisting you through the best possible removal services.
For any sort of queries please do contact us at 1300 705 705. You can even fix an appointment with us to get some personal assistance regarding your move at your own convenient time. Our expert members will reach your place after the appointment to help you.