Central Coast and Sydney aren't very far from each other and its why many people believe they can manage their move themselves. But this can prove to be a folly. Packing all your things, putting them into boxes and transporting them is safely and securely isn't an easy task. Its far better to engage the services of a professional removalist Central Coast to Sydney.
We at Local & Interstate Removalist, we are skilled at managing all types of residential and commercial moves. Regardless of the size or scope of the move, you can be sure we will provide the best services.
Best Removalist Central Coast to Sydney Solutions
We deal with all aspects of this task, perfectly tackling every job including properly wrapping and packing, and providing supplies as well as transportation. Our team is skilled, reliable, and friendly. The range of removals' services we offer include:
Residential Removals Central Coast to Sydney- Whether you are moving a small apartment of family home, you would have different types of furniture and other items to move. We pack everything carefully and transport it to the destination. We have the resources, training & supplies required to manage these tasks expertly. Our Removalist Central Coast to Sydney team is here to offer tips & advice so your relocation happens seamlessly. You can check what the cost of the move would be by using our removalist cost calculator and this will give you a rough estimate. It helps you plan your budget and you can then contact us for an accurate exact quote depending on the number of items you want us to pack & move to your new place. You can hire us for either a full or partial service. In the former, we handle all packing, transportation, and unpacking. Our safe furniture removalist will also disassemble & reassemble larger furniture and place it where you want.
Commercial NSW Country Removalist Company- As an expert, professional movers, we know how to provide commercial customers with affordable & efficient solutions. We work to ensure that all stages of your relocation happen without glitches. We are a safe Central Coast to Sydney movers and our crew members have the expertise to manage commercial clients' needs. Commercial spaces have different requirements. We have boxes of various shapes and sizes and use these to pack and transport electronic devices & equipment like PCs, monitors, printers, and scanners, as well as any inventory you have. We transport everything carefully and pack & label the boxes properly.
Furniture Removals– Whether commercial & residential removals, there are always a variety of furniture items to be moved. The smaller furniture items can be moved quickly. However, larger furniture pieces mean disassembly & assembly and that helps in the convenient and efficient transportation of various items. Our professional furniture removalist will pack all the individual parts safely and will place them in the truck carefully. At the new place, they will reassemble the large furniture and place it in the areas you want.
Backloading Central Coast to Sydney- Sometimes, customers need to transport very few items. In these cases, we recommend that you opt for our backloading service. It is a convenient and affordable moving service and much better than booking an entire truck. You can pay for the amount of truck space needed for the items you want to move and share the transportation costs with other customers moving their cargo on that route. It proves to be a cost-effective solution that we as a well-established backloading company.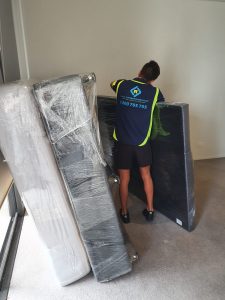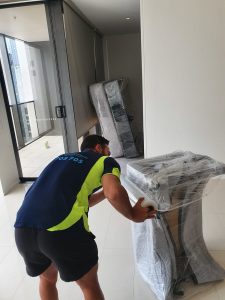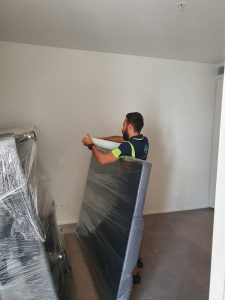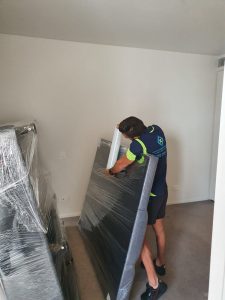 Safe Removalist Central Coast to Sydney
We handle every aspect of the job safely and also have removals Central Coast to Sydney insurance. While you rarely have to worry about damage or loss of goods, we have your interests covered. When it comes to hiring a reputable and professional removals company, we are the ones that can offer the perfect balance of top quality and affordability.
Contact us for all your big and small Central Coast to Sydney removalist needs and we assure you of personalised services and customised solutions. You will find our team is very friendly and ready to help you with all the information you need.
Discuss your requirements with our team and we will help in any way we can. For the best removalist Central Coast to Sydney services, contact us today. We offer customers tailored services at cost-effective pricing. You can send us your requirement via this Contact Us form or call Local & Interstate Removalist at this number –1300 705 705 and we'll be happy to help.