Transportation of your belongings to a new place might be very much stressful, especially when you have to cover a huge distance of 686 kilometers from Gold Coast to Sydney. As it might be an expensive moving process, it is very natural that you attempt to cut prices wherever it seems possible. In fact, you may compromise on removalist services for the urge of saving money. However, you are unaware of the fact that you may need to bear additional expenses in case of damage to your property. The damages occur due to lack of skilled professionals. At Local and Interstate Removals, we recommend you the best Removalists Gold Coast to Sydney, who are able to carry out the transfer of your possessions seamlessly.
Experienced Removalists Gold Coast to Sydney
Local and Interstate Removals has been serving this removal industry for quite a long time. Due to our gained experience our company has gathered the necessary skills, required experience and expertise and the right tools and equipment for stimulating the move. Our furniture removalists Gold Coast to Sydney are capable of handling, loading and unloading the cargo and heavy lifting with ease. They are also aware of using the correct materials and also use several strategies for packing. On the day of the move, our experts will pack your possessions, assemble them and shall also load those in their truck with full protection. Then after reaching your destination, they will also unload, dissemble and unwrap your belongings perfectly. Our professionals work with utmost dedication and commitment, so you need not have to bear the tension about the safety of your goods.
What's more in the store of Local and Interstate Removals?
Our services are a complete reasonable fit for all the purposes which are specified by you to our company
Our services are also provided by using due care and skills for preventing any damage or loss to your luxuries
Our transit insurance covers any type of unexpected loss or damage of your belongings that might be incurred during transit.
When no time is agreed with our clients, we usually provide our services within a reasonable time
We also go beyond all the basic standards for providing you 100% customer satisfaction besides complete peace of mind.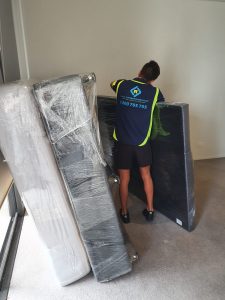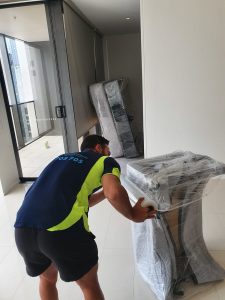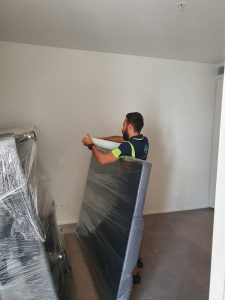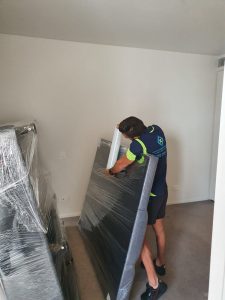 Easy and comfortable Removal Services
We always send our professionals to pick up your goods and commodities from our customer's doorstep. They also start packing up each item very carefully from one room at a time. Also, the entire process of packing and loading the cargo is thoroughly carried out in an efficient and organized method. Our experts always make it sure that no harm is caused to your house doors, windows or walls while carrying the materials.
As the personal preferences of our clients vary from the first from person to person that is the reason we have kept our services customizable and flexible. According to the needs of our customers, some of them one demands complete service. The complete package starts from packing to unpacking after reaching the destination of the client's. But some other customers want to manage the process of packing and unpacking by themselves. That is why they hire our team of Removalists Gold Coast to Sydney only for the move. So, all your demands get fulfilled with the help of our flexible services.
Flexible and comfortable backloading services
A further evidence of our flexibility can be noticed through our backloading services. During some times when our customers do not want to book or reserve the entire track, we provide them with an alternative option. They are open to book only the required space of a truck as per their need. Then the leftover space can be booked by some other clients. This service is something which would help in splitting the transportation cost. Yes you read it right, that is how affordable and customer friendly our services are!
Fully insured Interstate Removalists
Our services are completely safe and fully insured. You are able to build your trust on our safe and secured Removalist services. The systematic and organized planning of Local and Interstate Removals helps in improving the level of safety in the move. Also, we are able to cover you in the event of any loss or damage that might be caused to your goods through our  Gold Coast to Sydney Insurance. This kind of insurance is being generated by very few removalist companies only.
Professional Furniture Removal Services
A significant percentage of our removal orders include furniture removals. As a licensed Furniture Removalist, we handle both residential and commercial furniture removals. No move is too big or too small for us. We bring you the assurance of no damage to your furniture during transit or storage.
Both home and office furniture can be heavy and cumbersome to handle and carry. As experienced Gold Coast to Sydney Removalists, we know how to handle all sizes and types of furniture pieces. We can ensure safe and secure transportation to new destinations. Large furniture pieces can be disassembled and reassembled to make them easier to move. We have the skills and tools required to ensure your expensive furniture doesn't get damaged.
Versatile Removals Gold Coast to Sydney
We at Local and Interstate Removals are a trusted name in the moving industry. If you are looking for Removalists Gold Coast to Sydney that comes with safe, secure, hassle-free and  full or flexible service  then don't look beyond us. Our long and standing experience provides us a unique edge for handling any type or scale of move. We are affordable at the same time too. It is also recommended to use our Removalist cost calculator for checking how much your move would be costing.
Relocating to your new office or moving to your new home can definitely be nail-biting especially if you have no experience of handling shifting. Removalists Gold Coast to Sydney at Local and Interstate Removals can help you in reducing your stress by complete planning, packing, assembling and disassembling of your items. To know more about our services, feel free to contact us directly on 1300 705 705.