It can be quite challenging to move all your belongings from Melbourne to Sydney which are 870 kilometers away from each other. A non-stop drive will take about 8 hours between these cities which also means that packing and transporting all your belongings to Sydney from Melbourne isn't an easy job. It is best to hire the services of professional Melbourne and Sydney removalists to tackle this aspect of your relocation. 
We at Local & Interstate Removalist, are a highly reputable and professional company that has been handling a wide range of commercial and residential removals for clients across the region. Regardless of what your requirement is, you can be sure that we will be able to provide you the most affordable interstate removalist services. 
How Our Removalist Melbourne to Sydney Process Works
When you hire the services of professional interstate removalists like us, you can be sure that all of your belongings will be transported without any damage or losses. We also have interstate removal insurance coverage which means that your interests are taken care of. Our team is skilled has the training and works with equipment that improves their efficiency and the safety of the transportation and moving process. 
This significantly reduces the chances of delays and losses for our customers. When you hire inexperienced operators, it is a significant risk. While some of them may charge lower rates for Melbourne to Sydney removals, they might not be able to tackle the job skilfully. We are very systematic and our approach and this is the process we follow: 
Detailed Moving Plans- Removals must be planned perfectly and executed seamlessly because there are various aspects involved in this process. It doesn't take long for mismanagement to result in damaged or lost goods during long distance moves if the interstate removalists Melbourne to Sydney are not careful or experienced enough to handle the job.
Whenever you're hired as, we take a number of factors into account such as possible traffic conditions are distance, road conditions, and local regulations and laws etc. this detailed approach goes a long way in ensuring that your move is carried out without any problems.
Perfect Packing- The cargo that we carry over long distances can get jostled and rattled around in the moving truck if it isn't secured well. Also, it is crucial to ensure that all of the things are packed perfectly in study moving boxes. If this isn't done without fail, your belongings can get damaged along the route resulting in additional expenses. However, we are safe furniture removalists that use time-tested techniques and high-quality materials for packing all your items securely. 
Not only does this ensure that your possessions are safe on the road but that they do not suffer any damage while being hauled into or out of the truck. We never leave these aspects to chance and ensure that your interests are prioritised at every step. We have removals Brisbane to Sydney insurance to protect your interests and cover any damages caused by accidents.
Careful Loading- Only well trained and experienced professionals should carry out the loading of goods onto the moving truck. An inexperienced team of Brisbane to Sydney movers will not only end up damaging your products but will also injure themselves in the process.
Our team of expert movers uses a variety of tools and equipment including ramps, trolleys, ropes, etc. and pack and transport everything using the correct techniques. Whether you are moving large furniture or fragile electronics, we can handle this job expertly.
Timely Tracking – We understand that you trust us with your valuable possessions but that you also need to know where the cargo is at any given point of time. Our customer care team is here to provide you with regular updates about where the on-road Brisbane to Sydney movers are and you will have accurate information. This helps us keep track of your cargo and you can remain stress-free.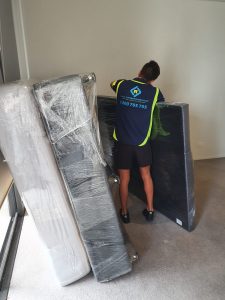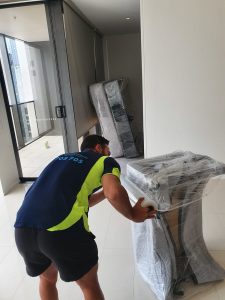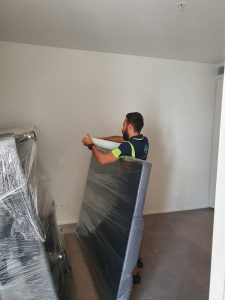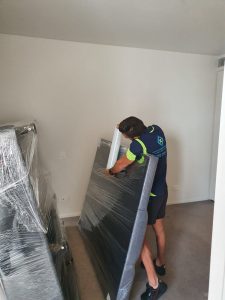 Types of Removals Melbourne to Sydney We Provide
As an experienced and well-established company, we know our client's requirements and needs. Our interstate removals services cover everything you would possibly need when you relocate from Melbourne to Sydney. Our team can manage moves of all shapes and sizes so feel free to contact us for safe Removalist Melbourne to Sydney. The variety of services we offer are:
Residential removalist Melbourne to Sydney – Residential removals are a challenging time as homeowners have to manage the emotional and practical aspects of the move. Interstate removalists can reduce the burden by managing every aspect of actual move from packing and unloading to unpacking at the new location.
Our residential removal services provide you the flexibility to choose whether you want our professionals to assist with packing and select varying levels of service depending on their requirements and budget.
Commercial Removalists Melbourne to Sydney – Commercial moves are different from residential moves and need a different skill set. Experienced removalists like us plan all aspects carefully so there aren't any delays and that your expensive cargo doesn't get damaged. These moves are time-sensitive as clients want to get things done quickly and reduce the downtime on their business. 
Safe Furniture Removalists – Moving furniture involve odd-shaped, heavy objects that can be tough to grip and carry. Our experienced furniture removalists wrap all small furniture pieces to protect them and their finish. They also disassemble larger furniture items such as entertainment units, beds, dining tables and shelves and wrap the individual components. It's always easier to carry smaller components through narrow hallways and doorways, making the process more efficient and quick. 
We also offer small removal solutions and a backloading service. We are a reliable and efficient interstate backloading company that always looks to provide clients excellent value for money. 
If you are looking for professional moving services, contact us today. We offer customers the best solutions at competitive pricing. For more information about our removalist Brisbane to Sydney services, Contact Us or call Local & Interstate Removalist at 1300 705 705. You can call us or fill in our online form, and we'll be happy to help.