Being a family-friendly area, Sydney is always preferred by families for settling down and raising their children. The wonderful place along with its great climate, beaches and education system surely captures the heart of many. So, are you looking forward to relocate and settle down in the capital city of New South Wales? Then, you must get in touch with our pro team of Removalists Mittagong to Sydney.
Whether you are relocating your home or office, Local and Interstate Removals, has come up with the best and affordable removal options to provide you with a hassle-free move. Our professionals are ready to assist you from the beginning of the removal till the end. We have been operating in the industry for more than ten years and our skills, expertise and affordability make us a major player as the NSW Country Removalist.
Best Removalists Mittagong to Sydney
You may be tired of finding removal companies to cut services and compromise quality for meeting your budget. At Local and Interstate Removals, you do not have to worry about either service or its quality. For us, quality is one of the major aspects of our services and so, we do not compromise on it. Being aware of your high moving expenses and your need to make a cost-efficient move, we have designed a wide range of services that can be personalized and customized in accordance with your requirements. Choosing a customized removal service, in no way, means you will get degraded service. Our professional Mittangong to Sydney Removalists will not keep a single stone unturned to provide you with the best moving experience.
Stress-free office moves
Relocation of your office is a big decision you make. It is true that time does not stop for anyone and so, we know that you wish to get the removal of your items done within a short span of time so that you can resume your business soon. No need to worry anymore! Our professionals will start assisting you from the very beginning once they arrive at your property. They will pack and unpack your items, disassemble and reassemble your office furniture. In fact, our furniture removalists are highly reliable and trustworthy and hence, you should know that your office equipment and confidential documents are in safe hands.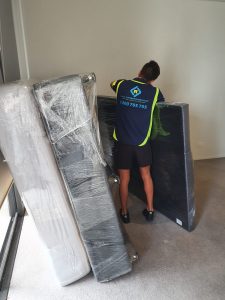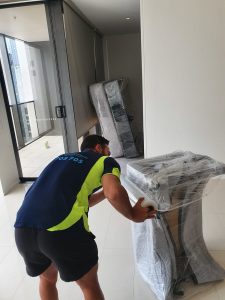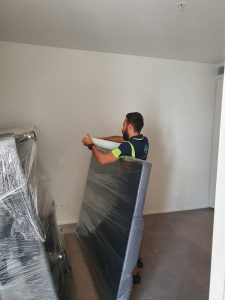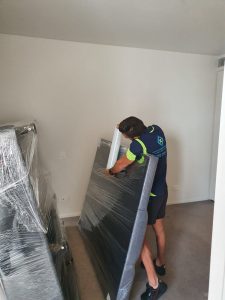 Careful planning and safe packing
Before initiating your move, we consider every relevant factor that are likely to influence the moving process. Besides jotting down your preferences, our experts ensure to ponder upon distance, routes, traffic, number of items and weather conditions for planning the move.
While relocating your home or office, it is natural that you carry a number of small and large breakable and delicate items. You may be tensed about how we are packing those. You may wonder if your items are well protected. Isn't it? Then, you must know that we choose our staff through in-depth interviews and assessments and provide them with good training. Our Removalists Mittagong to Sydney team possesses a thorough knowledge about the packing techniques to be used for wrapping your goods. The constant momentum in the shifting process tends to increase the likelihood of causing damage to your items but the utilization of premium packing materials by our furniture removalists help in overcoming this challenge. Moreover, the methods used for holding or loading and unloading your items are also safe and secured.
Why should you trust us?
It is a big question that amongst so many NSW removal companies how many are actually providing you with safe and reliable removal service. Local and Interstate Removals not only claims to offer you the best quality and affordable removal services, but also guarantees you that our services are secured and safe.
As a well-known NSW Country Removalist, we assure you that we have the required permits for our services and we comply with law while operating in this industry
The vehicles that we use for transporting your goods are incorporated with GPS technology and are well maintained
Our storage area is kept under 24*7 surveillance for the protection and safety of your goods
The free quotes that we provide do not have any hidden costs. You may also use the Removalist Cost Estimator for getting a cost estimation for the removal services
We also have the backloading service to make your move more affordable. This means that you pay only for the truck space that you use for your goods. To know more about this and get more information about our Removalist Mittagong to Sydney, you can dial 1300 705 705.