Although moving into a new commercial or residential property is exciting, it involves a considerable amount of planning and organising. This makes it essential to hire the services of an expert and reliable removalist Port Macquarie to Sydney. We at Local & Interstate Removalist are a frontrunner in the industry and offer clients with high-quality services at competitive pricing.
The distance between Port Macquarie and Sydney is roughly 200 km. Although this distance might not seem like a lot, transporting all your belongings over such long distances without professionals' help can be a challenging task. At times, property owners feel that they can handle the move by themselves; however, you need high-quality packing materials and the skills to efficiently tackle the job.
Hire the Best Removalist Port Macquarie to Sydney
We have handled a range of big and small removals over the years. We tackle private office moves, large family properties, and studio apartments with the same level of expertise and skill. Here are a few reasons why to hire our professional services:
We offer clients customised services based on their requirements.
We take your budget into account and provide suitable solutions.
This personalised approach ensures that you receive high-quality services and cost-efficient pricing.
You can also use our removalist cost calculator as it helps you get a better understanding of the costs involved in your move. You can plan your move much more effectively; however, you need to keep in mind that it's an approximate quote. Get in touch with us for an accurate one based on your requirements.
We work with all our clients closely to ensure that they receive the right solutions based on their needs.
You can either opt for our partial or full service. Our team of removalist Port Macquarie to Sydney will provide you with the appropriate solutions. In case you go for our full service, the specialists will tackle everything from packing all your belongings, providing the necessary supplies, disassembling and reassembling all furniture pieces, as well as unpacking your possessions. Once they transport your precious cargo to the new location, they will also set everything for you.
Safe Port Macquarie to Sydney Movers
We also understand the importance of transporting our clients' belongings safely between Port Macquarie and Sydney. When you hire our services, you can rest assured knowing that all your possessions will be safely packed before the move. Our expert packers will use high-quality boxes of various shapes and sizes based on what has to be moved.
Once they pack all your furniture pieces, they will safely and correctly store it in the truck. Besides, we also have excellent removals Port Macquarie to Sydney insurance cover to ensure that our clines interests are well-protected in case of damage or loss. Our expert movers are highly-skilled and trained in packing items of all shapes and sizes.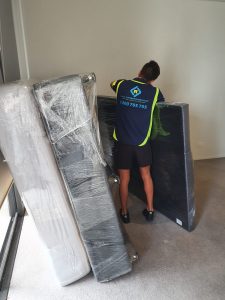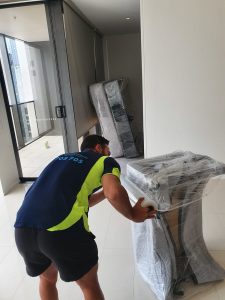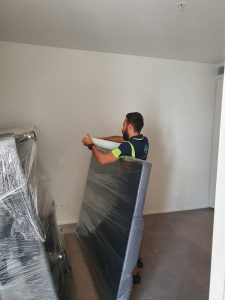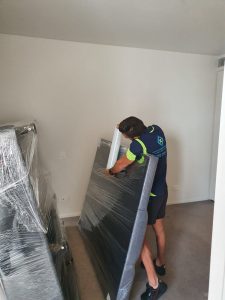 High-Quality Furniture Removalist
When you decide to move your furniture, you might wonder whether it's safe to transport huge or bulky items. However, you wouldn't have to worry about this when you hire our services. We understand how to effectively pack various furniture types. All large pieces of furniture are disassembled, and all individual components are carefully packed. Our movers will then reassemble your furniture upon arriving at your new destination. They will follow a systematic approach while moving large furniture items through hallways or narrow doorways.
Affordable Port Macquarie to Sydney Removalists
Once you look online for affordable removalist services, you will notice no shortage of operators that offer cheaper moving services. However, what separates us from most is our ability to provide clients with high-quality services at cost-effective price points. Besides, backloading is another excellent option for those who want to transport fewer items. This is a great way to save money on your move without compromising the quality aspect. Here are a few aspects that this process involves:
You book a fixed space in the moving truck based on the number of items you want to transport.
This is a cost-effective alternative as you share transport costs with other customers.
None of your belongings will sustain any damage or won't get mixed up with the other items in the truck.
We are a well-established and reputed NSW Country Removalist Company with years of experience providing cost-effective solutions. If you need moving services from Port Macquarie to Sydney removals, we are the company to get in touch with.
If you want to know more about our removalist Port Macquarie to Sydney services, don't hesitate to Contact Us at or give us a call at 1300 705 705 Local & Interstate Removalist, and we'll be happy to help. Our team is always here to assist you in every way possible.