Moving furniture safely is always a challenge when moving your home or office. It is even more demanding when you have to move a distance as long as Sydney to Byron Bay. Furniture removals are almost always an integral part of any move. So, you cannot take the proper packing, wrapping, and handling of your furniture items lightly. When moving, it is always a wise decision to hire the services of a licensed, insured, and experienced Removalist Sydney to Byron Bay.
When you have a dedicated and resourceful NSW Country Removalist on your side, moving furniture becomes safe, simpler, and hassle-free.  At Local & Interstate Removals, we can complete your residential or commercial moves with professionalism, ensuring that you will not have to worry about the safety of your items, including furniture. Our team is fully equipped with the right equipment and skills to handle even the largest of removals.
Why Choose Us as Your Removalist Sydney to Byron Bay?
We offer the following advantages as professional Sydney to Byron Bay Removalists:
Affordable pricing
Stress-free and hassle-free moves
Saving time
Regularly trained staff
Fully insured moving services
Years of industry presence
If you seek affordable house or office Removals Sydney to Byron Bay, we can assist you. We have a diverse fleet of vehicles ready to move your items to your destination in Byron Bay or any other city in NSW or outside the state. Whether you are seeking comprehensive moving services or tailored services for your unique needs, we provide all types of services.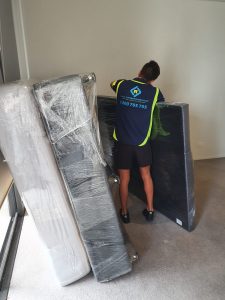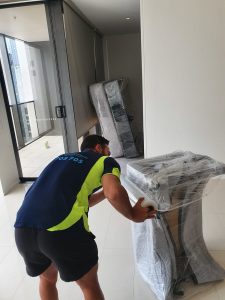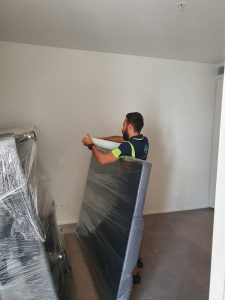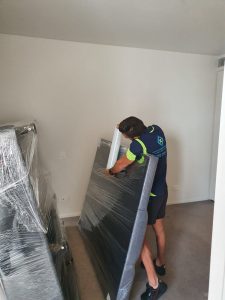 Residential Removalists for Sydney to Byron Bay
Byron Bay is a good distance from Sydney. If you are looking for the right Removal companies for your move, you must know that not all movers have the vehicles required for such long-distance or other interstate moves. Most prefer doing shorter runs. When it comes to long-distance moves, you will need professionals with the right trucks. This will add an additional layer of safety and ensure timely delivery.
We also understand that many of our clients require home Removalists Sydney to Byron Bay who can handle such long distance moves on weekends. We offer the flexibility to plan your moves any time of the day based on your convenience. End of work and school week is typically the perfect time for moving a house.
Office Removalist for Sydney to Byron Bay
There are many reasons why businesses decide to relocate. From providing access to a more accessible market to creating more room to offering better facilities to helping save costs, there are a wide range of reasons. Whatever the reason for your commercial move, our Sydney to Byron Bay movers can make your experience more cost-effective and streamlined. We offer the following advantages:
Convenience: We can schedule the move during off-business hours, including weekends. This helps prevent downtime and ensure that your business doesn't get disrupted.
Safety: With years of experience in moving offices, we know how to wrap and pack the most fragile equipment. You can remain assured about the safety of your office furniture and equipment during the move.
Addressing Security Concerns: When it comes to commercial Removals for Sydney to Byron Bay, we understand the importance of security for your equipment and documents. From wrapping to labelling the items to organising the move, we keep security in mind during each stage. The boxes with your documents can be sealed to create additional layer of security.
Packing & Wrapping
Most people find packing their belongings to be one of the most difficult tasks in moving. It not only takes a lot of time, it is also an exhausting job. Whatever the type or size of your move is, your belongings including the furniture should be properly wrapped to prevent damage. As an experienced Furniture Removalist team, we has in-depth knowledge of how to pack and what materials to use for different types of items.
We can offer comprehensive packing services for all your items
You may want only a few precious items to be kept safe from damages or scratches during the journey
We can supply all the packing essentials including bubble wraps
We take special care in packing and handling any breakables
Interstate Removals
Not all Removal companies in Sydney offer interstate removals. Our vast network of facilities, large fleet of vehicles, and a large team of experienced and trained professionals gives us the edge. We recommend booking in advance to ensure that your moving date is available. If you are on a budget, don't worry. Our backloading services may be just what you may require.
Whatever the scale or type of your move, we follow an honest and straightforward approach in all our transactions. We always offer our all-comprising rates upfront. This ensures that you will never have to worry about any hidden charges down the road. Our Removalist cost calculator can be your first step to getting an estimate on your move.
If you are looking for the best Removalist Sydney to Byron Bay, you have come to the right place. For more information, we recommend writing to us using this Online Form or giving us a call at 1300 705 705.