Our emotions and dear memories are connected not only with our homes, but with furniture and every little piece of our daily usage. Handling furniture and transportation, therefore, needs professionalism and efficiency. The efficient team of Local and Interstate Removals understands these feelings related to your furniture. They handle the removals and transportation of your furniture and goods with the utmost care and earnestness. The solidarity of our skilled and experienced experts of Removalists Sydney to Goulburn will assure that your new place becomes your next "happy home".
Goulburn, the coveted home to Big Marino and other historical artefacts, is one of our specialised service destinations in the New South Wales. Our expert team of NSW country removalists and backloading ensures hassle-free swift transportation of your precious furniture and goods from Sydney with care. Our specialist team, at, Local and Interstate Removals, provides you with multiple reasons to choose us as the best possible option as a professional furniture removalist.
Our Sydney to Goulburn Removalists handle your goods with care
We value your concern for safe and secure transportation of your furniture to your new place. Thus, we provide you with the customised personal assistance of our expert team for disassembling, packing, safe loading, and reassembling of every furniture and costly pieces irrespective of their size, without any extra cost. We use safe and good quality packaging materials to avoid wear and tear related to transportation. The experienced team of Sydney to Goulburn Removalists ensure the safe reaching of your items of furniture in minimal time to terminate your worries about loss or misplacement of goods. We also provide you with insurance for any loss or mishandling of your precious furniture.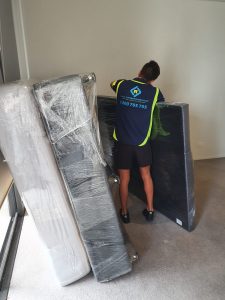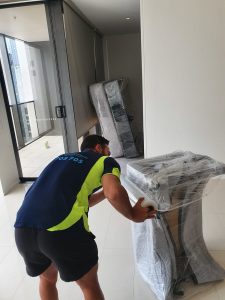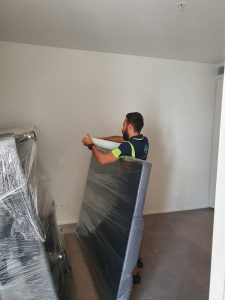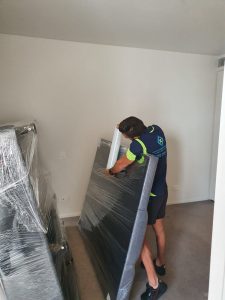 Affordable assistance
The dedicated team of Local and Interstate Removals offers you the best service and facility in the matter of relocating your valuable furniture. We claim to provide you with an affordable rate for all the services we provide compared to any other removalists. Our dedicated online removalist cost estimator for specific furniture and types of items is built to maintain transparency so that you do not bear any extra cost than you owe. Our team will also provide you with customised packages to fulfil your need for safe and reliable transportation of pieces of furniture. The cost calculator will also help you get a view of the budget and spending so that you can plan the whole relocation tactfully without any worries about extra payment.
Customer support
Even if we provide affordable pricing options, we never compromise with the quality of our services. Our 24*7 supporting team is always ready to serve you both in online and customer support centres. Our trained and expert NSW country removalists ensure your peace of new home by planning their moves according to the number, type, value and weight of each furniture and valuables and ensure safe delivery to the owner.
Backloading and other services
In the matter of transportation of furniture and valuable goods, backloading is an important part of our service. To shift your belongings the whole way from Sydney to Goulburn, we provide you with small and large scale transports according to the size and weight of your furniture. The expert team of Sydney to Goulburn removalists will provide you with multiple customised options of backloading to meet your needs. The professional furniture removalists ensure that you do not pay the earth for this transfer and give you the chance to pay only for the place you need to transfer your furniture. Our team care for your valuable items and ensure and pre-plan every move according to the condition of road, distance, traffic condition and other factors affecting the delivery of furniture. We also understand the challenges you face during the relocations of office or home and give you the chance to store your furniture with us with added safety and security for both fragile and valuable items.
Relocation of home or office is not a simple idea. It takes a lot of challenges and concern about the new place. However, as the expert Sydney to Goulburn removalist, our team of Local and Interstate Removals has achieved the attention and goodwill of many satisfied customers. We are always open to suggestions from customers to serve them better and eager to provide them with the best service in their life at a new place. Our team of Sydney to Goulburn Removalists is just waiting for your nod so that we can offer you the best service and support for your specific needs. For more details, call us at 1300 705 705.