Are you looking to move your home or business from Sydney to Grafton? Have you spent a lot of time looking for the best Removalist Sydney to Grafton and get competitive quotes? We recommend that price should never be the priority when it comes to taking care of your move. At Local & Interstate Removals, we take pride in offering the combination of reasonable prices and high-quality moving services.
Reliable & Courteous Removalist Sydney to Grafton
If you are looking for a residential or commercial NSW Country Removalist, you have come to the right place. There is no need to search any longer. We are courteous, reliable, experienced, and versatile in the complete range of services we offer. From your local to interstate moves, we provide value-for-money and dependable removal services of all sizes.
Key Removal Services
We are proud of our knowledgeable, experienced, and friendly staff. This translates into sound advice for your move whilst ensuring timely and safe delivery. As your Sydney to Grafton movers, we can provide the following range of services:
Home removal services
Office removal services
Packing & unpacking services
Local & interstate removals
Loading & unloading services
Storage solutions
Local Sydney to Grafton Removalists
Licensed and fully-equipped, we can handle all aspects of your local move. Whether you want to move from one suburb to another or somewhere as far away as Grafton that is over 600 km from Sydney, we can ensure a smooth and worry-free transition.
Local moves need high level of efficiency and professionalism. Our Sydney to Grafton Removalists are trained and experienced in managing your complete move with the highest level of safety. We treat all your belongings with utmost care.
Interstate Removalists
We are amongst the most trusted interstate Removal companies in Australia. Our comprehensive services allow you to move your belongings to any city or town in the country in a stress-free manner. Once you hand over your moving project to us, you will not have to worry about anything. We are a professional company that takes care of everything in ensuring a smooth move from point A to B.
The key features of our interstate moving services are as follows:
Smooth Process: We understand the need to address the meticulous details of each interstate move to ensure a streamlined process.
Planning: A thorough plan and schedule is developed to make arrangements for everything essential for the move. This helps us eliminate any last minute stress on your part.
Professional Logistics Management: Our specialised interstate removals team manages all aspects of the logistics. All boxes, furniture, and extensive items will be sorted, labelled, loaded, and moved with utmost care.
Post-Relocation Services: We will complete the transition to meet our client's satisfaction. If any items are stored in our facility during the move, everything will be recorded and sorted to create a hassle-free experience.
Our experience and years of success speaks for itself through our long-list of clients. We are also a specialist Furniture Removalist. So whether it is a home or office move, we bring our specialised knowledge to the task to ensure optimal safety of your expensive furniture pieces.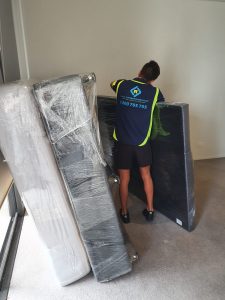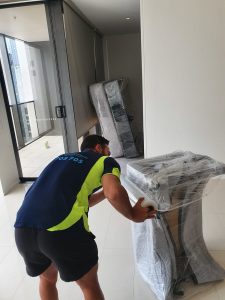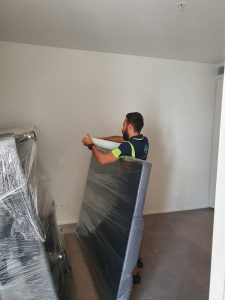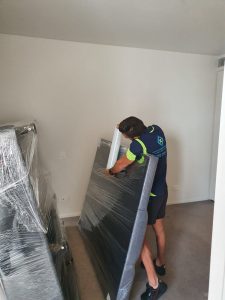 Office Removalist Sydney to Grafton
We gave a specialised team of commercial movers who are always busy with managing corporate moves. No matter the size of the project, we handle single or multiple office suites of all sizes. Our unique hands-on approach as a Removalist Sydney to Grafton, allows us to move your business relocations satisfying and competitively priced. Once you sign-up for our services, we will assign a dedicated relocation manager to your account.
You should expect the following benefits once you hire us as your Office Removalists Sydney to Grafton:
Reliable & Efficient Services: Our responsive team will keep up with the planned schedule at each stage of the move. We plan and take all the right steps to keep delays out of it.
Disruption-Free Business Operations: The move is an important step for your business. That doesn't mean that the move should disrupt your operations. So, all the business Removals Sydney to Grafton are planned around weekends or after business hours.
Advanced Equipment: having successfully completed thousands of residential and office moves, we have built up a vast fleet of diverse vehicles and equipment for handling and moving all types of items.
Storage Facilities: Our professionally designed and managed storage facilities provide complete safety and security for your items. We provide both short-term and long-term storage solutions based on your unique needs.
We also provide backloading for any client that seeks more affordable rates and has only a few items to move. With our vast fleet always moving locally and interstate, we can almost always find space for your items in our trucks.
Moving is generally an expensive task. It is important that you choose a Removalist Sydney to Grafton that offers affordable pricing without compromising on quality. We recommend you to use our Removalist cost calculator to get an idea of your moving costs.
If you need additional information about our services, feel free to give us a call at 1300 705 705. We can also be reached through a message via this Online Form.