Relocation is undoubtedly a daunting task, even if you have a plenty of supporting hands to help you out. The most difficult task in relocation is shifting your goods in a well-organized and safe manner. If you are staying in Lake Macquarie, only 140 kilometre away, the task will be same difficult and time taking. Finding trustworthy and well rated removal companies is a mere dream nowadays as hundreds of self-proclaimed NSW Country Removalist will come into the picture once you search for a quality service. However, in this tricky situation, finding the top-rated Removalist Sydney to Lake Macquarie is the biggest challenge to accept.
A pocket friendly Removalist Sydney to Lake Macquarie service
In the search of a best rated company, customers at times have to compromise with the cost features. It has been seen at times that a few companies charge exorbitant price and customers, without having any option, have to pay that amount. We at Local and Interstate Removals know very well what actually hurts the customers the most. In order to get a guaranteed service customers become the victim of a company's unparalleled cost structure. In order to ensure such things don't happen, we, at our company, follow Removalist cost calculator, which gives a fair idea about the shipping cost structure. We ensure things are transparent enough and stay valid for each and every customer. Also, customers looking for cheaper deals can stay connected with us to know fair deal during our backloading turn.
Professionalism at its best
We at Local and Interstate Removals hire the most enthusiastic person to work with us. We have myriad of training and learning schedules and each of our employee has to go through those schedule properly. We maintain top-notch professional behaviour so that the work is not only done efficiently, but at the same time customers' satisfaction is also met. We can promptly say that our Removalists Sydney to Lake Macquarie has a team of skilled workforce ready to reach you at any time with solutions.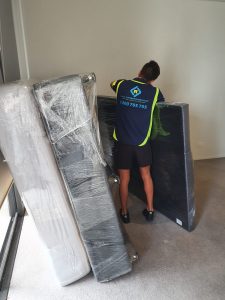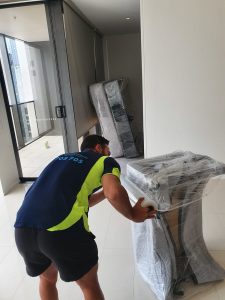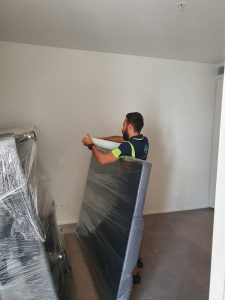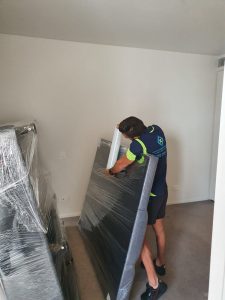 Safety norms to follow
We, at our company, abide by the country's consumer law and thus we plan and execute everything in a proper manner. We, Sydney to Lake Macquarie movers, understand the urgency and safety of shipping your belongings from one place to another. In order to make the entire process smooth, we have a team of experts who assist in systematic packing and moving. For instance, our experts of Furniture Removalist at the very first analyse the size and type of furniture and then finalize how it will be shipped. Also, Insurance of the moving goods helps customers to ensure a safe and stress-free relocation.
Fleet of trucks for relocation
Our Removals Sydney to Lake Macquarie service is performed under extreme supervision. We have a strong fleet of trucks and other vehicles in which your goods are shifted within city or within other region.
Our team monitors round the clock of the movement of all the shipped vehicles.
In order to ensure safety the transports are checked and maintained on periodic basis.
The GPS technology also strengthens the monitoring and effective management of the fleet.
Customized service for any kind of relocation
Our company offers exceptional assistance during the relocation and ensures all your belongings reach your destination city in bare minimum time. Apart from safe and affordable moving services, the company also helps its customers in getting any kind of customized package for shipping. The customized package is beneficial for those people who have special requirement apart from what the company offers. We, Sydney to Lake Macquarie Removalists, are also keeping that demand in mind allocate a special team to surveillance the products/ goods for relocation. According to that survey report a brief is made of what and how the moving will be done and further processing is done. However, in such customized moving special attention is given on selection of the vehicle.
Protecting your valuables is our utmost responsibility. All our packages or offerings are inclined towards our customer as the company believes in delivering the best-in class service to cater all type of need of the customers by Sydney to Lake Macquarie Removalists. If you have any kind of query you can directly call us on 1300 705 705 or mail us directly at our official mail id.  Removalist Sydney to Lake Macquarie has a specific website through which you can calculate the moving costs or ask for quotations. We adhere to all the legal parameters and norms so that everything is done with utmost care and concern.