Wagga Wagga and Sydney are separated by around 460 km and the driving time between these two cities in approximately 5 hours. When moving between these two places, you would have to plan everything perfectly so the move goes on without problems. A good way to avoid glitches is to hire a professional removalist Wagga Wagga to Sydney.
We at Local & Interstate Removalist are skilled at handling a wide range of residential and commercial moves. Regardless of the scope or size of the job, we you can be sure that we will provide high-quality services.
The Best Removalist Wagga Wagga to Sydney Services
We know all the intricacies involved in handling these jobs. We manage every aspect perfectly so that you have a seamless experience with us. The different types of removals we handle include:
Residential Removals Wagga Wagga to Sydney- No matter whether you're moving a family home or an apartment, you would have many items of different sizes and shapes to be packed and transported to the new destination. We have the ability resources, supplies and training needed to manage this task to your 100% satisfaction. Our team is here to guide you and provide tips so your move happens without issues. You can utilise the removalist cost calculator on our site to get a basic understanding of cost and it will help you create a budget as well. But we also request you to call us for an exact quote depending on the number of things you want to move to the new home. You can opt for either a full service or a partial removal option. In the full-service we manage all the packing and unpacking as well as disassembly and disassembly and transportation from start to end.
Commercial NSW Country Removalist Company- As experienced and skilled movers, we know what's involved in providing commercial clients affordable and efficient solutions. We work closely with you ensuring that all aspects of your relocation are managed correctly. We are the most sought-after, safe Wagga Wagga to Sydney movers and have a good understanding of commercial clients' needs. Commercial settings have different kinds of requirements for removals. We have boxes of all shapes and sizes for packing and transporting various inventory and electronic devices and equipment including computers, monitors, printers, scanners, and more. We transport everything carefully after packing and labelling all the boxes well.
Furniture Removals– Whether commercial/residential removals, there would be furniture that needs to be moved. The smaller furniture items can be moved as they are. But moving larger furniture involves disassembly. That helps in convenient and efficient transportation of these pieces. Our professional furniture removalist will pack the individual components safely and then place them in the truck carefully. Once they reach the destination, we will reassemble them and place everything in various areas and rooms for you.
Backloading Wagga Wagga to Sydney- Sometimes, customers want to move very few items. In these instances, we recommend the backloading service. It is far more affordable moving services' option than hiring an entire truck. In this, you can only book the amount of space needed for the items you want to moved. You also pay only for that space and the transportation costs get shared with other customers moving their own cargo along that route. It proves to be a cost-effective solutions that we as a credible backloading company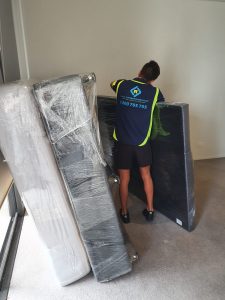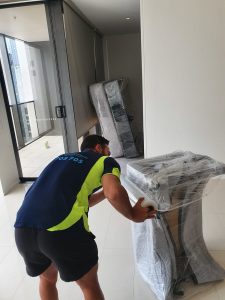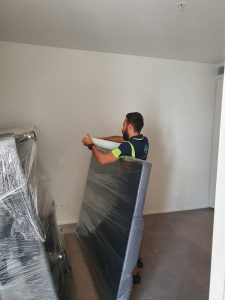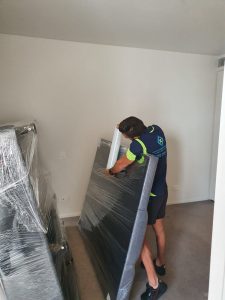 Safe Removalist Wagga Wagga to Sydney
Regardless of the number of things you want to move between Wagga Wagga and Sydney, you need to be sure that the transportation is safe. Hiring inexperienced
affordable removal companies can result in losses and or damaged. But when you hire a reputable operator like us, you never have to worry about all these things and we will pack and transport everything safely and securely.
We are mindful of our clients' interests and have excellent removals Wagga Wagga to Sydney insurance cover. In case any kind of loss or damage to goods occurs, you have god cover. Moving possessions over long distances is different from local moves. As stated earlier, we manage all aspects so you never have to worry about anything and can sit back and relax while we handle all the heavy lifting.
We also take into account the travel routes, road conditions, distance and the types and number of items to be moved, before providing an accurate quote. When it comes to hiring a professional removals company, not many offer the affordability and high-quality we do. We prioritise aspects like personalisation and customisation so that you get excellent services at all time. Our experts manage the large-scale complex moves with the same skill and efficiency as smaller projects.
Affordable Wagga Wagga to Sydney Removalists
If you are want safe Wagga Wagga to Sydney movers, to handle the job, we are the ones to contact. Our team is here to provide you with all the details and information you need about our services and we will tailor solutions based on your specific needs. Even when your belongings are being transported to Sydney, we will provide you with tracking information whenever you need.
You will find that our solutions are perfect and since we are focused on customisation you can be sure to get solutions that work perfectly for you. We can help regardless of how small or big the move and the number of furniture pieces you want to move. Simply contact us with your requirement and we will send someone over to your premises to assess how many things needs moving, before providing you a quote. With us, you are always assured of the best services at affordable pricing.
Contact us with your requirements and we will help in every which way we can. For the best removalist Wagga Wagga to Sydney services, contact us today. We offer customers customised services at competitive pricing. You can Contact Us or call Local & Interstate Removalist at 1300 705 705 or fill in our online form, and we'll be happy to help.