Coffs Harbour and Sydney are separated by approximately 525.0 km and it takes five and a half hours to cover this particular distance. While a road trip of this kind might not seem like much, when you are relocating, it can seem like a humungous task. But, many people wonder whether it is really necessary to hire a removalist Sydney to Coffs Harbour.
Packing everything carefully and putting it into the right size boxes, transporting all your furniture safely isn't easy. The entire process can be very stressful and time-consuming if you attempt to handle the move yourself. Sometimes, you may find affordable Coffs Harbour to Sydney removalists, but if they are inexperienced, they can cause damage or losses of your belongings, which can be an expensive proposition for you.
 Hire the Best Removalist Coffs Harbour to Sydney
We have proved our mettle in this space and our company has worked with commercial and residential clients on various types of projects. We have moved single-family homes with the same skill and dexterity as small apartments and private offices. There are many reasons to hire our services such as:
We know that each client will have very specific needs, which is why we customise our solutions.
Our experts are very mindful of our client's requirements and work very closely with them to ensure that we have a good understanding of what they need. 
We also keep their budget in view while recommending any kind of solution.
Our company prefers that clients use the removalist cost calculator on our website as this gives them a certain understanding about what the cost of the move would be. This also removes certain doubts about how they can manage their budget for the move. However, do keep in mind that this is a tentative cost and you would have to call us for an accurate quote.
As mentioned earlier, we will work with you and make sure that the service that we provide is in line with your budget.
You have the option to choose either a full service or a partial Removalist Coffs Harbour to Sydney service. If you opt for a full service, we handle everything from providing supplies, packing all your items, disassembling the furniture, and managing reassembly as well. Once we have transported all your furniture is a new destination, we'll also place it in the specific locations that you require. As you can see, we are always intent on providing our clients with the best solutions at all times.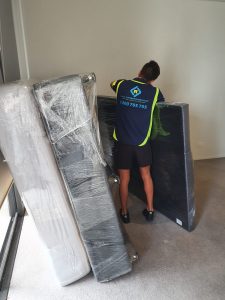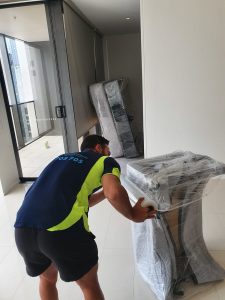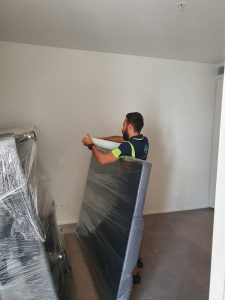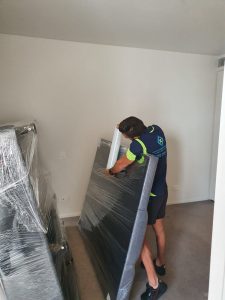 Safe Coffs Harbour to Sydney Movers
We understand that our clients want to be sure that their belongings will be safe while being transported between Coffs Harbour and Sydney. When you opt for our services, you can be sure that all of your items will be packed perfectly to keep them safe and secure. We also use very sturdy moving boxes of different shapes and sizes depending on the items that need packing.
Even while packing furniture, we make sure that it is secure and placed correctly in the truck. Also, we have removals Coffs Harbour to Sydney insurance to cover unexpected losses or damage which is very rare. All our moving team members are highly skilled and well trained in handling different types of items big and small. You can trust us with all your belongings whether from a residential or commercial property.
High-Quality Furniture Removalist
When it comes to moving furniture, many people wonder whether it is a good idea to move larger pieces. However, we know exactly how to handle different types of furniture items big and small. The larger pieces will always be disassembled come up at individually and then transported after which we will reassemble them and place them where you need them. The smaller furniture pieces can be packed and transported as they are. We are very careful while moving any large furniture through doorways or narrow hallway so that there is no damage to the property. 
Affordable Coffs Harbour to Sydney Removalists
When it comes to providing affordable services, very few companies in the region can match our offerings. We provide a backloading service which works perfectly for clients that want to transport very few belongings. It is one of the best ways to save money on your move without compromising on quality. The same team that handles a standard move will tackle this job. Here is some information about the backloading service:
In backloading, you only hire a small amount of space depending on what you want to transport.
Since you share the cost of transportation with various other clients, it becomes a cost-effective solution for you at a time when you do want to save some money.
What is important is that your items will not be damaged in any way or become mixed up with other clients' cargo.
We will label and segregate everything perfectly so that there is no confusion.
We are the renowned NSW Country Removalist Company that has created a distinct niche in the industry based on the high-quality services that we provide our clients. We have perfect logistics systems in place and manage every job big and small to industry standards. We are also very proactive in providing information to our clients and offering solutions that are in line with your requirements.
High-Quality Coffs Harbour to Sydney Removalists
If you are looking for high-quality affordable moving services, you are in the right place. On our team are highly skilled movers with years of experience behind them. They know exactly which of your items would need additional protection and we use high quality packing supplies and techniques so that your possessions are protected from damage.
If you prefer to handle the packing yourself, we can also provide you with the materials that you require for the job. We will handle all the technicalities of the moves so that you do not have to be worried about any delays or glitters along the way.
 When you are looking for affordable Coffs Harbour to Sydney removals, hire our services. We offer clients with safe moves at competitive pricing. If you want to know more about our removalist Coffs Harbour to Sydney services, don't hesitate to Contact Us at or give us a call at 1300 705 705 Local & Interstate Removalist. You can call us or fill in our online form, and we'll be happy to help.