Shifting from Lismore to Sydney with your valued possessions? Hiring reputed Removalists Lismore to Sydney can assure you a breezy journey! Well, the two cities are located more than 730 Kilometres away. This justifies why most households count on established Lismore to Sydney movers. Rather than considering the time and efforts involved in shifting all your belongings, have you considered the security factor?
You need the right equipment at your disposal for packing, unpacking, loading and unloading your belongings. Next, shifting your valuables to a different city calls for physical strength. Skilled professionals working with the leading Removalists Lismore to Sydney can significantly mitigate your hassles. With experienced professionals ready to assist you, the chances of damaging your goods are limited. Besides, the best companies offering moving services insure their clients for any sort of damage or breakage of goods.
At Monarch Removals, you will benefit from our affordable moving services between these two cities. We promise not to burn a hole in your pocket while providing the best specimens of professionalism.
Hire the best Removalists Lismore to Sydney
We continue to be one of the leading Lismore to Sydney Removalists, offering reliable services to our clients. Although you have several removal companies around, our clients love our services due to the following reasons.
Being experienced in the moving industry, we can comprehensively guide our clients. You can seek professional advice from us regarding packing and unpacking your goods. Besides, you may entrust us with the overall loading and unloading process as well.                   
As a leading Removalists Lismore to Sydney, we have a sizable fleet of trucks. We also provide our clients with the provision for backloading, where they can share trucks and divide the cost among themselves.
Apart from contacting our customer support desk at any hour of your convenience, you can track the live location of our trucks through GPS.
You can also check out the actual cost using the removalist cost calculator. Of course, we love maintaining transparency and never charge any hidden fees from our clients.
Right from permits for interstate transportation to insurance, we have all the necessary documents to mitigate possible delays and legalities.
Well, before you hire one of the best companies for removals Lismore to Sydney, it is imperative for checking out the track record. On our part, we are always clean. Promising quality services to our valued clients, we trust in delivering experiences!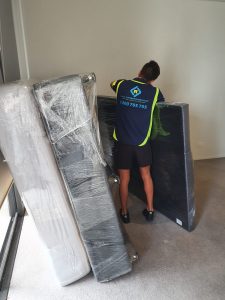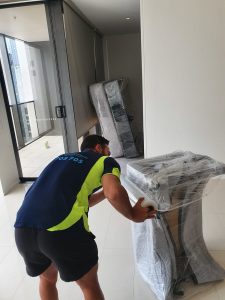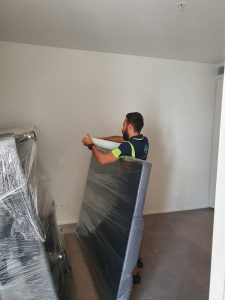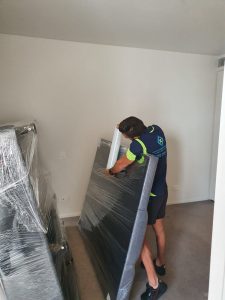 Entrust an established removalist to transport your belongings
 When you look out for the right NSW Country Removalist, you would be looking for a professional company to keep your belongings safe. Hiring the best Removalists Lismore to Sydney, you can rest assured about the safety of your prized possessions. At Monarch Removalists, we deliver personalized services to our clients. This is why we use trucks rather than railways for transporting your goods. As a result, your belongings would never undergo double handling. The same truck that leaves Lismore with your possessions would be arriving in Sydney.
Specialized packing techniques
You might be looking for a specialized Furniture Removalist to move your possessions. We specialize in packing goods made from different materials like wood, wrought iron, plastic furniture, etc. Eventually, when you entrust the right professionals with the task, you can benefit from their dedicated services.                  
Being one of the leading removalists Lismore to Sydney, we understand that our clients need a holistic range of services. This is why we have rolled out specific transportation services for furniture. Right from packing, loading, anchoring the possessions on the truck to unloading and arranging the same in the new location, we maintain the best grades of professionalism.
Hassle-free and timely transportation
Moving to your newly purchased home is exciting, unless you get your belongings stuck in traffic snarls. Besides, inadequate paperwork may lead to trouble at the state borders. However, with one of the leading Removalists Lismore to Sydney, you can keep these disturbing thoughts away. We update our clients with every detail like vehicle type, distance, traffic conditions, etc. Besides, we try our level best to stick to the committed timeframe.
Once our truck arrives at the location, specialized staff working with us would unload and unpack your belongings. Now, if you are interested to know the additional costs involved in packing and loading, simply use the removalist cost calculator to get an estimate. Well, hiring a reputed company like Monarch Removalists assures a pleasant moving experience to the new city. For appointments, you can reach out to us at 1300947475.