In today's busy and fast life, everyone is being forced to adapt the different changes in various aspects of our life. More people are inclined towards hiring some service providers for several tasks, due to lack of time and manpower. Another reason for hiring service providers is to make their task perfectly organized and stress free. One such task is shifting your home and office, as it needs professional support. So if you do not possess enough experience in moving and packing, then don't forget to hire the perfect Removalists Melbourne to Brisbane. They will know your exact needs and provide their services accordingly. We, at Local and Interstate Removals, prepare for moving the packages according to the needs of our customers.
Pre-move planning by Removalists Melbourne to Brisbane
Planning is definitely one of the most significant techniques that have immense importance for a moving task. The Interstate Removalists Melbourne to Brisbane takes a thorough care of the entire process, but there are a number of factors that you need to analyze by yourself.
They are as follows:
Hiring a renowned packing and moving company as per your requisitions
Costing of the local or interstate relocation
The approximate time that would be required for relocation
Insurance coverage of your belongings during transit
Arrangements of getting live tracking details
A team of dedicated experts to assist you during the pre and post shifting process.
These are few conditions that a customer needs to identify and look after at the beginning. Based on these above mentioned findings one should start looking for the service providers who claim to ensure top quality offerings. Your vehicle or valuable furniture are of high investment and that is why, you should be very much careful while selecting Interstate Removalists.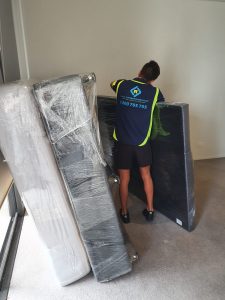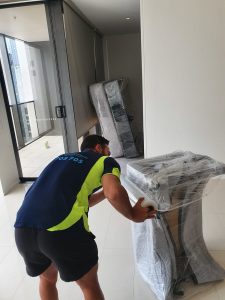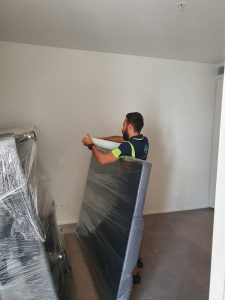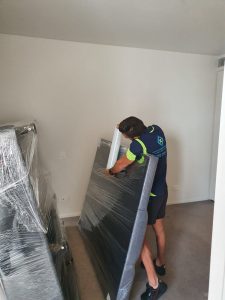 Consulting a Reliable Removalist Company prior booking
You need to take out some time from your busy schedule for carrying out a detailed discussion with your concerned company who is going to take care of your removals. We, at Local and Interstate Removals, are always ready for detailed discussion and you can always call us for booking an appointment to ask about your move related questions. You can even call if you wish to have a face to face conversation relating to your local or interstate move. If our Removalists Melbourne to Brisbane team is not being able to resolve your query properly over the phone or mail, then a dedicated team of experts would be sent to your house or office at your convenient time. So, a pre-moving consultation is counted as one of the important steps. It is where you would be addressing all your queries beforehand for carrying out a smooth moving process.
Determining the Local or Interstate Destination
At Local and Interstate Removals, we possess adequate knowledge relating to any local or interstate destination. That is why, we can always help you to get a few things covered prior to shifting. For example, if you want to shift your vehicle from your present location to the desired location then you would be requiring some authorization from the particular transport department. Also your paper works need to be clean before processing with the move.  Apart from the legal procedures, you also have to keep several things in mind about the new location which would be needed once you reach over there. So, you have to carry out a proper study about the new area, mainly for your family in order to make the post location time memorable and stress free.
Calculating the Cost of moving
While the consultation process would be going on with your removalists, at that time you should also be asking about a brief or approximate of the total cost for moving your belongings. We always provide you quotes which are affordable and easy to understand and do not contain any hidden fees. That is how you can always be fully prepared on the moving day after being sure about the total amount of money which would be needed. Our website also contains a Removalist cost calculator which might help you in getting an estimate about your move after you enter your locations and other details simultaneously.
Make sure all you belongings are in safe hands
We know very well that you would be packing your life into a truck for moving to the other side of the country. It is indeed a big deal as the truck would be containing several of yours expensive and sentimental items. That is why, it is very crucial that all of them arrive at your new location perfectly and obviously undamaged. Our highly qualified team of packers and movers carefully handles every single piece as if it is their very own. We also ensure that no harm occurs, while your items are being packed, moved and loaded and unpacked. We also look after it that your items are always free from any sort of scratches or dents.
Preparations on the moving day
It is advised that you should not be keeping much work on the day of packing and moving, as you need to always stay beside our teammates. Although the professionals will handle and do all the needful work but you need to be present there to keep a track of all the packing inventory sheets. With the help of a color locator you can identify the boxes easily as soon as they will reach your new destination. So you need to make it sure and look into the matter while our experts would be working on it. Also our dedicated team members would be there at your destination right on time for unpacking and handing over all your items in the exact condition.
Our cheap and best Removalists Melbourne to Brisbane services are never going to disappoint you. Always feel free to call us on 1300 705 705, so that our representatives can get in touch with you in all possible means. You are also welcome to book our Local and Interstate Removals services on any day and we would start working on it with an immediate effect.