A Quality removalist company should be prepared to handle any type of moving assignment without any complication. There are hundreds of moving companies popped up all across the country, but very few of them possess a valid licence and enough experience to assist the work properly. We, at Local and Interstate Removals, have a skilled and professional team who can perform any type of moving job with perfection. So, if you need to book removalists Nelson Bay to Sydney, then look for all-inclusive Moving services provider like us. Usually, a customer before booking a service faces lots of queries. We Nelson Bay to Sydney movers will try to answer your questions through a basic questionnaire:
What type of vehicle is used by removalists Nelson Bay to Sydney?
This is a very common question that we come across while handling any moving job. We completely agree that the customers are concerned about the safety of their belongings and thus want to verify the type of vehicle that will be shipping their goods. Our NSW Country Removalist processes the shipping through advanced model trucks, equipped with an advanced suspension system and GPS tracking. The best option for interstate and intrastate relocation is done with the help of technologically advanced trucks.
How does the company ensure the safety of transportation?
Needless to say, our Removals Nelson Bay to Sydney service assures 100% safety of the goods during the process. However, accidental damage is a part of any moving, and thus to avoid the loss of the customers we secure the moving through insurance coverage. Professionally equipped employees from our company take care of the entire process and our backend team keeps an eye on every move. You can also track your shipping through us if you wish to do so.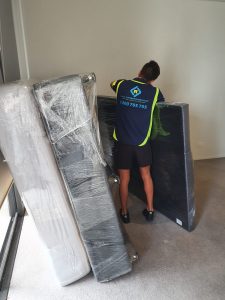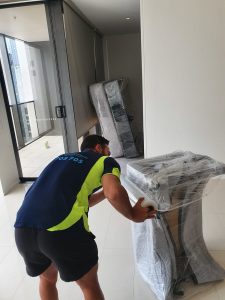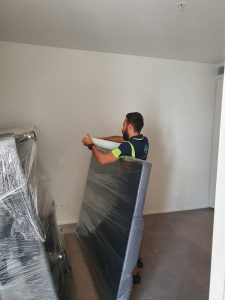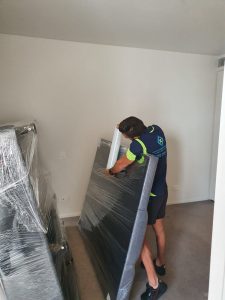 Will there be backend support for me?
Customers are very much concerned about support during the transit. Most of the companies lack this very option, which is very necessary nowadays. The support not only helps the customer to get the right information during the transportation but also establishes trust in the service. We assign a dedicated person from our Removalists Nelson Bay to Sydney team for your assistance who stays in touch during the entire process, and even after the delivery. 
Is it necessary to stay present while packing?
There is no such compulsion from our end that the customer needs to be present during the packing and loading job. We firmly believe that our work will be more than satisfactory and trustworthy. However, our Nelson Bay to Sydney Removalists recommend customers to be present during the process because:
There is paperwork that needs to be signed by the customer 
Customers can tally the checklist prepared by our employees
We ensure packing is done with utmost perfection and want customers to verify that
Someone needs to direct our professionals about the belongings 
Also, the presence of the customer help our crew to resolve their query (if any) during the packing process 
Can I pack some boxes on my own?
We recommend not packing your belongings as there is always a systematic process that our crew follows while packing. If the packing is not done properly, then it can damage the goods while moving. However, there is no such obligation on packing your clothes or unbreakable items. A few Removal companies offer free boxes and packing support and thus there is no need to waste your time in packing.
How is big furniture removed?
Our Furniture Removalist has enough knowledge of dismantling big furniture, packing the dismantled parts separately and relocates them. We follow a prescribed process for moving heavy items or else it might injure the crew or get damaged while lifting and loading. Our trucks are so well designed and spacious that they can move an entire house at the same time.
Is there any way to get cheaper deals?
We always offer safe and affordable options for the customers. However, if the customer finds the quote to be pricy then he/she can go through our Removalist cost calculator. Alternatively, our backloading service is often available to make the shipping go a bit cheaper. Also, if you keep an eye on our website you can find some lucrative deals or offers at times, which can lower down your shipping cost.
If you want to get such deals then you have to hire our removalists Nelson Bay to Sydney or call us on 1300 705 705. Our backend team can help you to get exact details of deals offered by Local and Interstate Removals.