Relocation is a very hectic phase and moving to a new home involves many different crucial activities. The process is not only challenging but very time-consuming too. Even when you're moving a studio apartment or small private office, packing every little thing and placing them into sturdy moving boxes can be tough. But when you hire a professional removalist Port Stephens to Sydney, it makes the task simpler.
Port Stephens us about 150 km away from Sydney. While the distance isn't much, relocating and moving things between these places involves a lot of work. That's where we at Local & Interstate Removalist come in and cater to residential and commercial customers
Best Removalist Port Stephens to Sydney Services
We can handle all types of big and small removals and have moved small apartments, single-family homes and private office skilfully and expertly. There are several reasons to opt for our solutions such as:
We know that all customers have precise requirements and we customise our services.
As experienced operators we know how to manage various type of moves without any glitches.
We keep client budget in view and recommend the most suitable solutions.
It's a best use our removalist cost calculator and that will give you a rough idea of the removal costs and you can plan your budget accordingly. But, you'd still have to call us for an exact quote.
As mentioned earlier, we work closely with you, ensuring that the solution provides fits your budget.
If you want us to manage everything from packing and unpacking to disassembly and assembly of furniture and hauling and transporting everything, our full service would be perfect for you. On the other hand, if you prefer to manage your own packing and unpacking, you can opt for a partial removalist Port Stephens to Sydney service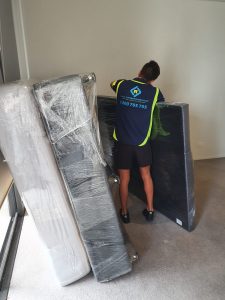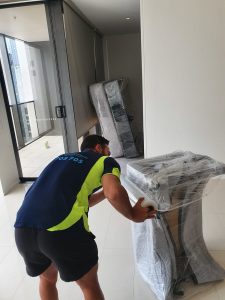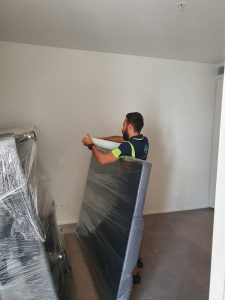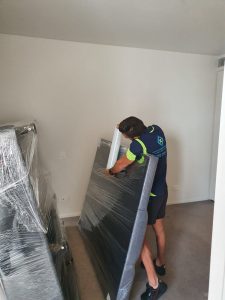 Safe Port Stephens to Sydney Movers
We understand that customers want all their belongings will be secure during the move. When you choose us, all items will be packed perfectly before being moved and transported to the destination. We use sturdy boxes of different shapes and sizes based on the things that require to be moved.
Even while packing furniture, we place everything securely in the moving truck. We have removals Port Stephens to Sydney insurance which covers unexpected damage or loss of goods during the move.  Our team members are highly skilled and well-trained in handling items of various shapes and sizes and you have peace of mind that seasoned professionals are handling the job.
High-Quality Furniture Removalist
When you are moving furniture, we will disassemble the larger pieces and transport the individual components. We will then reassemble them at the new location. We offer affordable Port Stephens to Sydney Removalists' solutions including our cost-effective backloading service which works in this manner:
In backloading, you hire the amount of truck space you need based on the items and pieces you want to transport.
Since you share transportation costs with our other customers who are also moving their things, it proves to be a cost-effective option.
Your possessions won't become mixed up with other items, damaged or lost
We label and segregate everything properly so there are no mix-ups.
We are the renowned NSW Country Removalist Company that balances quality and affordability. Our excellent logistics systems and project management skills help our team complete every move perfectly. We are proactive with providing information and details to our clients and offer solutions in line with your needs.
Affordable Removalist Port Stephens to Sydney
If you want top-notch affordable moving services, we're the experts to contact. Our skilled movers have years of experience behind them and know which items would need added protection. Our company uses the highest grade packing supplies & techniques so all your belongings are well-protected. Even when you are managing your packing you can source the supplies you need, from us as that's a good way to keep all your belongings safe and secure while relocating.
In short, we are here with you every step of the way, to make your move a stress-free experience. When you are looking or cost-effective, professional Port Stephens to Sydney removals, our vast experience and skills come in handy. We offer you safe moves and make sure you get customised services and personalised attention.
If you want to know more about our removalist Port Stephens to Sydney services, don't hesitate to Contact Us at or give us a call at 1300 705 705 Local & Interstate Removalist and we'll be happy to help. Our expert team is always here to assist you in every way possible.