Does moving to a new home sound like a lot of hassle to you? Well, it is usually the trouble of moving around all the belongings that tend to make the experience an unpleasant one. Moving around be far easier if you didn't have to transport your goods to the new location. While it is of course not viable to leave behind your belongings, you get them moved without taking the burden on yourself. All you have to do is hire removalists Sydney to Cranbourne with a good track record. A professional team would then take care of the process completely and take away your worries.
While hiring an NSW to VIC interstate removalist, it is important to choose a reliable one. At Local and Interstate Removals, we have an excellent reputation. We can provide you with the services you need and help you move effortlessly. We offer comprehensive services that cover every aspect of moving your goods to a new location.
Removalists Sydney to Cranbourne: How comprehensive are the services?
As mentioned previously, a professional removalist can take over the whole process and enable you to move without any worries. The top companies like us always take a comprehensive approach to cover the various needs of their customers. The services include:
Transportation: This is indeed the most important phase of removal. The key reason why you would be hiring removalists Sydney to Cranbourne would be to have your goods transported. A well-established removal company would have a large fleet of trucks and experienced drivers to ensure quick and seamless transportation.
Loading and unloading: Loading heavy items like furniture on a truck isn't an easy task, and neither is unloading them and carrying them to your new home. Accidentally dropping them or handling them wrong could potentially cause damages. However, Sydney to Cranbourne movers offers assistance with loading and unloading goods as well.
Packing: At a time when you might already be dealing with a lot of tasks regarding the move, having to pack your items is a hassle you might want to avoid. Packing fragile items or large furniture can also be quite daunting for the inexperienced. An interstate furniture removalist can pack up your belongings efficiently, with professional expertise.
You could use our removalist cost calculator to see how much a comprehensive package of services would cost you.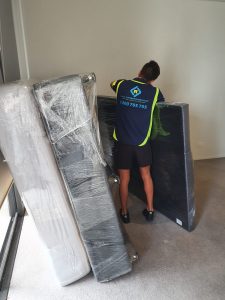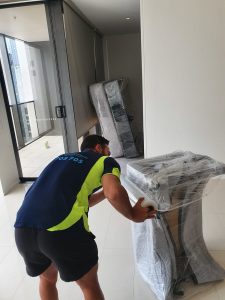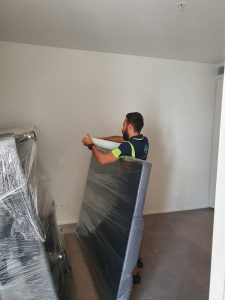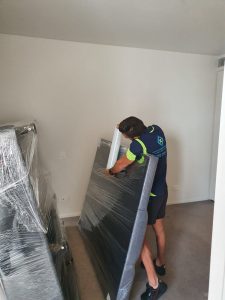 Why should you hire assistance with packing and loading?
While you are hiring the removalists Sydney to Cranbourne mainly for the transportation, it would make sense to hire packing and loading services too. It would prove to be much more convenient for you and safer for your belongings. Factors that make it worth hiring professional assistance with packing and loading include:
Professional handling
Experienced professionals who have carried out moving services in the past know how to handle delicate items. You can trust them to keep your belongings safe, without having to worry about any damages. Moreover, it would help you avoid the risk of injuries that could occur from inexperienced handling of large furniture.
Packing materials
There would be a variety of items to move, which, in turn, would require different packing materials. The Sydney to Cranbourne removalists offer their customers all the necessary packing materials at affordable costs. Moreover, with experienced professionals in charge of the job, you need not worry about accidentally spending money on more materials than what you actually need.
Effective packing
Packing your belongings properly is crucial for their safety during transportation. Professionals would pack up each and every item with great care, placing protective materials like bubble wraps and blankets where needed.
Furniture de-installation and re-installation
De-installing furniture when possible during removals Sydney to Cranbourne can help to save space and move them more efficiently. However, you would want to get it done by a professional team to avoid damaging the furniture. Removalists offer reliable de-installation and re-installation services that you might find useful.
What happens in case the movers damage or lose your items?
Professional removalists Sydney to Cranbourne take utmost care of each and every item and make sure not to lose or damage them in any way. However, they do have insurance plans as a backup plan in case something does go wrong. Hence, even if they lose or damage your belongings despite all precautions, you would receive a fair compensation for it.
Among the various removalists Sydney to Cranbourne, we, at Local and Interstate Removals, stand out due to our:
Professionalism
Flexibility
Customer-centricity
Reliable customer support
Feel free to give us a call at 1300 705 705 if you feel like hiring our services. We also offer interstate backloading solutions as a cost-effective option.