Moving your home or business to Geelong from Sydney can be a challenging task. Besides being complicated, you face the danger of damaging delicate and fragile articles. Hiring one of the established removalists Sydney to Geelong, you can streamline the process. Remember, any kind of relocation involves a specialized technical task. Regardless of how good you are at DIY packing and wrapping, you don't have any alternative to professional moving services. At Local & Interstate Removals, we are licensed and experienced movers, ready to tackle moving projects of any given scale. We have an extensive fleet of trucks to ensure a timely and safe relocation to your new residence.
In case you have been looking for an accomplished NSW country removalist, you can rely on us. Right from supplying the right packing materials to packing, wrapping, labelling, loading, unloading, transporting, and unpacking services, we offer a comprehensive support to our clients. With our affordable moving services, you can breathe easy on the hectic day. We hire skilled and capable staff to take care of the requirements of our clients.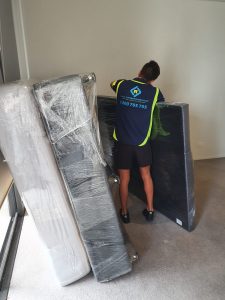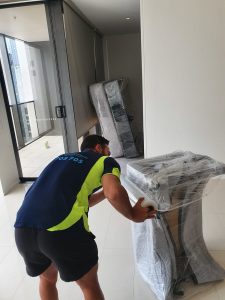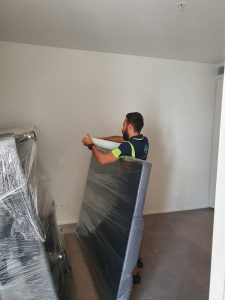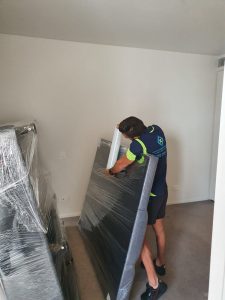 Hiring specialized removalists Sydney to Geelong: How can you benefit from our services?
While hiring a team of expert removalists Sydney to Geelong, you would definitely scan through their track record and reputation. We have established our legacy through commitment and dedication to our clients all these years.
We try to keep the expenses low for our clients. This explains why we provide upfront quotes for all types of residential and commercial moving services. One can use our removalist cost calculator to get an idea of the estimated expenses for the relocation. Moreover, you can seek allied services like packing and logistics support from us.
Our experts are seasoned professionals, capable of deploying the right equipment to smoothen the journey. With their able fleet management and coordination with the clients, you can enjoy a memorable relocation experience.
Hiring us as your removals Sydney to Geelong, you can rest assured of the safety of your valuables, delicate and fragile items. We recommend the most appropriate kind of packaging materials, such as bubble wraps, boxes, and tapes. Moreover, our experts would guide you during the packing process, so that you don't face issues in handling bulky goods.
 Range of services we offer to our clients
When you choose us as the best Sydney to Geelong removalists, you can benefit from our holistic range of services. We can also couple up as your furniture removalist, in case you want professional hands at work. Our vast plethora of services include:
Procuring packing materials after assessing your requirements
Assisting our clients during the packing process
Labelling the boxes to ensure a hassle-free unpacking process
Storage and logistics support
Backloading services, where you can share our trucks with other clients
Loading and unloading the boxes
De-assembling furniture and reassembling them
Enjoy affordable interstate relocation services
In case you are willing to collaborate with one of the established interstate removalists Sydney to Geelong, we would be glad to help. With our advanced equipment and skills, we can streamline the operations. Over the years, we have been working to enhance our operational procedures.
We have adequate insurance coverage to secure you against damages during the transit. This encompasses the entire task, right from packing to transportation and unpacking of your assets.
Our clients can track the location of trucks using GPS. We also update our clients about the weather and road conditions that may impact the transportation time.
During local or interstate moving, we take care of the local norms, distance, traffic and road conditions. Besides, we also deal with the legalities related to permits, if any.
If you are looking for company services from a leading moving company, you should have a consultation with us.
Hiring Sydney to Geelong movers: Why does professional packing matter?
Well, during local and interstate transit of your goods, improper packing may lead to damage to your belongings. With professional packaging from one of the leading removal companies, you can secure your assets against jostling and ratting. We deploy tested packing techniques, using the right materials to ensure the right kind of padding. With affordable pricing, custom solutions for packing, and complete insurance coverage, you can rest assured of a hassle-free experience. We also provide instant quotes to our clients.
 In case you have been looking for one of the reliable removalists Sydney to Geelong, feel free to give us a knock. Call us at 1300 947 475 or write to us through a contact form for an upfront quote.