In a moving operation, the size of the truck matters a lot. The size of the truck for city moving will be different from the one that is used for interstate relocation. Depending on the size of the property or quantity of the goods Removalists Sydney to Tweed Heads decides what vehicle will be required for your shifting and accordingly assigns the vehicle. We at Local and Interstate Removals have experienced drivers and staff who can handle the entire operation very smoothly.
Type of vehicles used by Removalists Sydney to Tweed Heads
Depending on the size of property and goods we decide which truck or vehicle will suit you best for your relocation. Sydney to Tweed Heads Removalists has a strong fleet of trucks for different purposes. When you hire our service or place a requirement through our website, our representative will visit your site for an inspection. According to the inspection report, we will finalize the vehicle for your shifting. The entire operation will be handled by Removal companies.    
Vehicles used for pickup and city move
For safe and quality moving the quality of the vehicle is very important. As the Furniture Removalist Company will be carrying your expensive goods thus it is necessary to assign vehicles in good condition. The vehicles used for city transfer are city van or panel van. These are comparatively smaller in size and much more flexible to use. As in the city, Sydney to Tweed Heads movers has to obey lots of traffic regulations thus they need to operate the moving through smaller size vans. Also, if you are sharing a truck or opting for backloading service, smaller vehicles are assigned for pick up from your site to our warehouse. The goods are unloaded there are again loaded on bigger-sized trucks that will move to the new destination. As we are operating the task on regular basis we have depth knowledge on how to take the process further smoothly.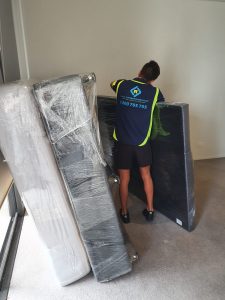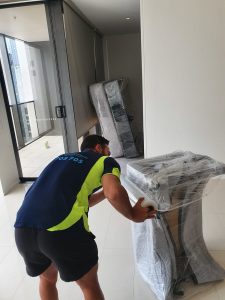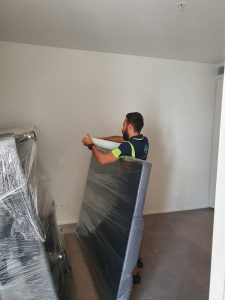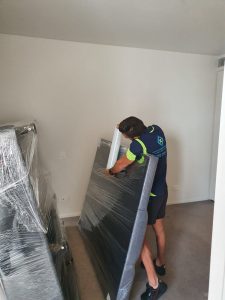 Vehicles used for interstate transfer
For interstate shifting Removalists Sydney to Tweed Heads uses big-sized trucks. These trucks are of different sizes, which are assigned according to the size of the residence or office. We have segregated our trucks according to the size:
4.5 T Trucks
8 T Trucks
10 T Trucks
12 T Trucks
14 T Trucks
These trucks are used for moving 1-2 bedroom house till a villa or a 16-25 staff office. The relocation is done with utmost safety. The goods are packed with packing materials so that it remains intact while shifting. Also, for big items are tighten with straps so that it does not move inside the vehicle. Whenever you fill in the details of your property during free quotation, make sure you fill in all the details properly. The Removals Sydney to Tweed Heads makes sure that all your goods reach the destination in proper condition.   
Safety of the vehicles
It is important to ensure the safety of the vehicles that are shifting the goods. A properly maintained and advanced vehicle always strengthens the safety of any service. The tires and brakes are inspected with details before each assignment. Also, on-road support is always there if in any case, our vehicle faces any problem during transit. In order to do so, our Moving services maintain proper safety of the vehicles: 
The vehicles are checked thoroughly before assigning
The vehicles are equipped with a GPS tracking system
Our vehicles are maintained periodically
The vehicles are featured with advanced shock absorption technology  
Insurance coverage is provided with each shipping
Drivers and removalists assigned for the vehicles        
The professionals assigned for the task are highly skilled and experienced. Also, the driver who will be driving the vehicle has enough knowledge of the city and country roads. This ensures lesser time in shipping and also safe moving. There will be two people from our side along with the vehicle. You can also track the vehicle status with the help of our back-end team. 
Needless to say, Local and Interstate Removals offer an affordable package for relocation service. Removalists Sydney to Tweed Heads can be reached over phone 1300 705 705. If you plan to find out the cost of shipping then our Removalist cost calculator feature will help you. Also, the back-end team will be always in contact to support you with all your queries. We request customers to feel free to call us or mail us and we try to resolve everything as much as possible.