Residents moving to a new home habitually go through a number of decision-making processes. One of the biggest dilemmas they face is whether hiring removalists Sydney to Werribee is a good choice. While some individuals think it would be cheaper to arrange the move by themselves, many others are unsure about how trustworthy the removal companies are. However, these are companies specializing particularly in removal jobs, which makes it a logical choice to avail their services.
At Local and Interstate Removals, we are one of the Sydney to Werribee movers and offer reliable services. You may hire us to move your belongings to Werribee without having to worry about any issues. Our team of experienced professionals takes a customer-centric approach to ensure a smooth and hassle-free experience.
Removalists Sydney to Werribee: What makes them reliable?
In case you feel unsure about hiring Sydney to Werribee removalists because you do not know if they would be trustworthy, you may stay free of worries. While it is true that not every removalist is reliable, the leading ones are. In fact, it would be much safer to let a professional company take care of your belongings than hire a truck by yourself.
Insurance: The top companies come with a proper insurance plan to protect against the loss of or damage to any of the items they would be moving. Thus, in case of such an accident, you would receive adequate compensation.
Professionalism: The very professionalism that makes such companies professional is a key reason behind hiring them. The top removalists Sydney to Werribee ensure a great experience for their customers, through punctual and transparent services.
Experience: You wouldn't want an inexperienced person to handle your belongings, right? Well, the same applies to you too. While professionals can safely handle heavy furniture safely, you might accidentally damage them due to the lack of expertise.
Equipment: A key aspect that makes it better to hire a furniture removalist is their equipment. Professional companies use sophisticated pieces of equipment to move heavy or fragile items carefully.
Customer satisfaction: The leading removalists Sydney to Werribee care greatly about customer satisfaction. They work closely with their clients, understanding their requirements and delivering the services accordingly.
Hence, even though you would have to entrust the task to a third party, there is nothing to worry about. We care about keeping our customers' belongings safe as much as they do. Hiring an NSW Country removalist would essentially be a wise choice.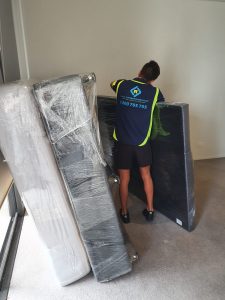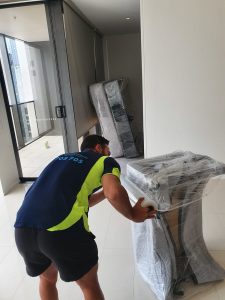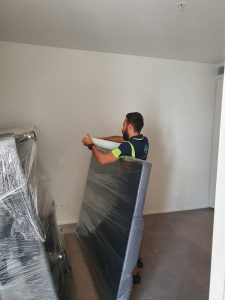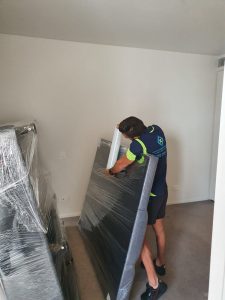 Are removal services expensive?
While hiring a professional company, it is quite natural to worry about the expenses. However, you may stay assured that the removalists Sydney to Werribee that care about their customers do not overcharge them. Moreover, the competitive rates bring down the costs to reasonable levels too. The removalist cost calculator is an added advantage too, as it would give you an estimate of the expenses before you even contact the company.
Moreover, reputed companies that offer removals Sydney to Werribee are quite flexible with the pricing. This means you would be able to customize the package to a great extent and choose only the services you need. This way, it becomes quite affordable as you do not have to spend money on services that you do not require.
Additional services that you may enjoy
Professional moving services do not just end at transporting the goods. To make the whole process hassle-free for their customers, leading removal companies also offer a number of other related services. These include packing, loading, unloading, unpacking, etc.
For instance, packing large items can be a major hassle and you may struggle to find the right packing materials. We would not only provide you with quality materials, but our professionals can also help you with the packing process. Their experience in this field allows them to pack fragile and bulky items in a safe and secure manner.
We would use trolleys and other relevant equipment to carefully move your items through difficult areas like stairways and load them on the truck. This would not only spare you the hassle of loading, but also reduce the chances of damaging your belongings.
What should you look for in a removal company?
If you are looking for reliable and hassle-free services, you would essentially want to rope in one of the top removalists. Some of the factors to look out for while considering your options are:
The company should offer backloading options
They should have a good track record
You should be able to get an upfront and transparent estimate
The company should have trucks of various sizes available
As one of the removalists Sydney to Werribee that meets all these criteria, we are one of the leading movers in this region. You may call Local and Interstate Removals at 1300 705 705 if you wish to benefit from our services.