Packing is the most sensitive task in the entire process of relocation. A quality service provider always hires professionals who are extremely skilled in packing jobs. A slight mistake in packing can lead to massive damage to the goods and ruin the reputation of the company. We at Local and Interstate Removals have highly trained and experienced employees who can flawlessly accomplish the packing tasks. All the products, especially the glass items and fragile items, need adequate protection while transportation. Removalists Sydney to Wyong come equipped with all the necessary packing tools to ensure safe and secured packing. 
Packing by Removalists Sydney to Wyong
The need for packing is to safeguard the item from external damage and weather condition while moving. Though the trucks used by NSW Country Removalist feature advanced technology to prevent shock and vibration while moving, still without proper packing the risk of damage becomes more and creates a risk for the company. We follow several pre-defined techniques and standards to ensure the highest quality packing for any kind of item. Safety is the biggest concern for Removals Sydney to Wyong as the reputation of the company completely depends on that. We provide insurance coverage to strengthen our service and establish trust in our service.           
How packing is done for fragile goods
There is no alternative to protect a fragile good apart from proper packing. Sydney to Wyong Removalists uses multiple packing materials in order to prevent any type of crack or scratch. The common packing materials we use are bubble wraps, packing blankets, cushioned wraps, padded sheets, packing papers, and soft towels. Especially during packing of fragile goods or glass items we use soft materials to tighten the safety. If the items are small in size then it is individually packed and placed inside cardboard boxes for ease of carrying. Proper labeling and marking are done so that the other members of the relocation team can also understand what's there inside the box and thus will carefully handle it.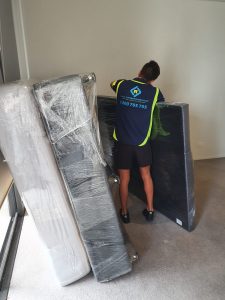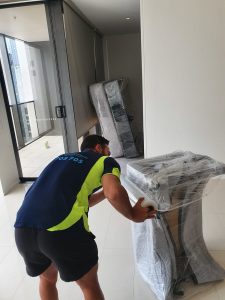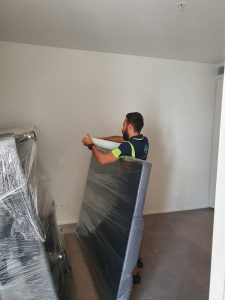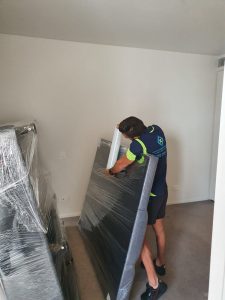 How normal packing is done
Removalists Sydney to Wyong also undertakes packing of other stuff very carefully. Our team dismantles the heavy furniture and pack each part separately. Similarly, the books are wrapped with a plastic cover and then placed inside the boxes. We ensure the boxes are wrapped too in order to prevent damage due to water. While packing books, electronic gadgets, or musical instruments, we place silica gel to absorb the humidity, which can eventually damage the items. Not even packing, our lifting and loading process is also done very technically. Extensive training is provided by Furniture Removalist so that the workers can handle any type of packing task.
Customized packing for specialized goods 
Sydney to Wyong movers also works on customized packing, where the packing process differs from the normal one. Some of the examples of customized packing are:
Packing valuable artworks or sculpture 
Packing chandeliers and lampshades  
Packing odd-shaped objects 
Packing delicate items 
Packing motorbikes and four-wheeler 
Packing such goods is done with extra care. If some parts are required to be disassembled before packing, we do it accordingly. Packing is an art and our employees are the artists. 
We emphasize affordable Moving services so that people of all sections can afford to hire the service. We know very well that moving service is highly requisite, but due to lack of budget few people drops the idea of hiring and try to perform it on their own. This at times leads to material damage as well as physical injury. 
We request customers to understand the value of safe relocation and then approach us. We are always ready to serve you at any point in time. The Removalist cost calculator is an excellent feature to self-calculate the cost of relocation. Our all-inclusive service provides start-to-end support all the time. We also assign a representative who looks after all your need. He/ she will be your point of contact during the shipping process. If you have any query regarding our service or packing, feel free to discuss with him/her. We also provide backloading service, which is cheaper, but the quality of service is the same. Our experts handle the packing with similar efficiency. 
Removalists Sydney to Wyong does not charge for packing materials unless and until there is some customized packing requirement in the project. You can reach Local and Interstate Removals over the phone at 1300 705 705. For a quick quotation, you can visit our website or call on the aforementioned phone number.