Moving interstate is one of the most significant decisions you can make in your life. Along with the excitement of starting a new chapter, comes a lot of stress. Finding Removalists Sydney to Wagga Wagga you can trust helps make the process a lot easier. The distance from Sydney to Wagga Wagga is just over 452 km, and the trip takes approximately 5 hours depending on road conditions and traffic.
Local & Interstate Removals are interstate removals experts, and ready to help make your move easy, stress-free and on-time at competitive prices.
Trustworthy Local And Interstate Removals
Our highly trained and experienced removalist team is professional, courteous and helpful. We move, load and transport your items to your new home or office with the utmost care.
Our professional removalists make sure that they arrive on time on moving day, as well as on schedule to your destination. Moreover, we emphasise safety and ensure that your valuable items come in the same condition they left in, with nothing broken, lost, or damaged. 
Our interstate moving services go above and beyond to provide exceptional customer service for every move. Our well-trained team will guarantee you stress-free furniture removal.
Interstate Removals – Why Choose Us?
With so many different removalists, it's sometimes hard to find the right company for your needs. With Local & Interstate Removals you can be sure that your belongings are in good hands. 
'We Carry, We Care' is much more than a slogan, it defines our way of doing business, taking care of your items throughout the entire removalist process
100% responsive and make sure that your move runs according to plan
24/7 emergency line – if you find yourself in a tough situation, we're here to help, 365 days a year.
We do everything we can to ensure a positive moving experience and address any constructive feedback, to make sure that our services and processes are the best they can be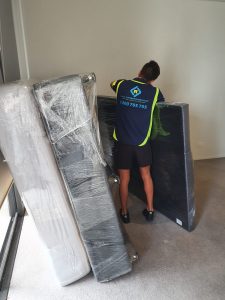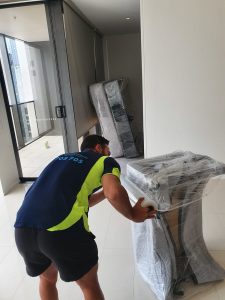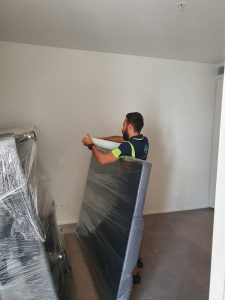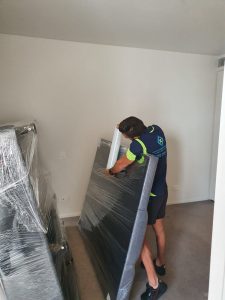 Sydney To Wagga Wagga Moving Services
Moving interstate is a long and intense process, and no two moves are alike. As professional movers, we understand everyone has different needs and requirements, which is why we offer a variety of services which we can customise for your move. Local and Interstate Removals services include:
Home Removals Wagga Wagga
Whether you are moving a small studio apartment or a large house, we offer affordable prices and professional customer service to make sure your move is a success. In addition to that, our home removals service is cost-effective and professional so that all of your treasured possessions arrive in perfect condition at your new home. If you are moving house from Sydney to Wagga, please contact us now for a free quote.
Office Removals
Moving office interstate is a stressful time, and after all, time is money. However, with our office removals, we make sure to keep your downtime at a minimum. Local And Interstate Removals will have you operational again in your new location within 24-48 hours. We are available 24/7 to move on your terms and accommodate your busy schedule.
Backloading Sydney To Wagga
On a budget? Only have a small number of items to move? Why book a full truck? Save money with our backloading service, where you share a truck with other customers, and only pay for the space you use. Backloading is perfect to help reduce the extensive costs of interstate removals.
Moving Trucks Of All Sizes
Our removalist trucks range from 4.5-Tonne Trucks which is suited for a 1-2 bedroom unit or an office with 4-6 staff, all the way up to 14-Tonne Trucks which can move a 4-6 bedroom house or relocate an office with 16-25 staff. Speak to one of our friendly consultants today to work out the right truck size for you and your move.
Furniture Removal Cost Estimator
Do you need furniture Removalists Sydney to Wagga Wagga services? For an accurate quote, complete our Furniture Removal Cost Estimator and one of our experienced removalist consultants will get back to you to provide a quick and easy-to-understand furniture removal quote.
Prefer an in-person visit? Local And Interstate Removals can visit your home or business, to give you a straightforward cost estimate.
Professional Removals Packing & Unpacking
We offer affordable and professional packing services, for when you don't have time to pack at all, or you want help packing delicate and fragile items. Our packing experts use high-quality packing materials including industrial bubble wrap and specialist moving blankets to ensure your items don't get damaged, and arrive safely at your destination.
Removalist Sydney To Wagga Wagga Moving Tips
Moving interstate requires a lot of planning, and it's easy to overlook something, or for things to go wrong. Local And Interstate Removals help to make the moving process easy and to eliminate any stress or worry.
Here are some tips from our expert removalists to help your move go smoothly:
Plan early: Giving yourself the most amount of time to plan and organise the moving process makes it easier and reduces the chance of something going wrong.
Create a Checklist: List every item you need to pack – and then double check it on moving day.
Pack Items By Room: To make packing easier, pack items together based on the room – and clearly label all boxes so that nothing gets misplaced.
Quick Info
Wagga Wagga is the perfect location for nature lovers.
Population:

54,411

 

(2016)
Postcode:

2650

Established:

1847

Location: 452 km from Sydney
Other Country NSW & Interstate Moves We Provide
In addition to Sydney to Wagga Wagga, we offer the below interstate removalist services:
Sydney to Melbourne Removals
Removalists Sydney to Canberra
Sydney to Sunshine Coast Removalists
Sydney to Newcastle Removalists
Contact Local And Interstate Removals Today To Book Your Move
Ready to book your move? Local And Interstate Removals provide professional and trustworthy Removalist Sydney to Wagga Wagga services. One of our trained and helpful staff are standing by to answer your queries and book your move.
 Contact us 24/7 on 1300 705 705, or email us at info@localandinterstateremovals.com.au or via our contact form.