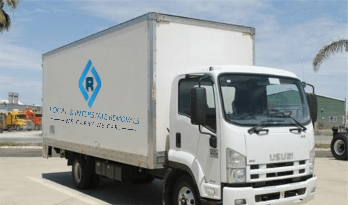 Are you looking for furniture movers that go beyond low rates, but also provides fantastic service? Well, you've come to the right place!  Local & Interstate Removals provide a trustworthy and experienced moving service with professional removalists teams providing outstanding service. We ensure that your removal goes as smooth as silk, from start to finish. All of our removalists are hardworking, polite, ready to work, and responsive to any requests. Their positive attitude means they love to go out of their way to exceed your expectations and make your move a positive experience.
Packing can be a pain. It's the least enjoyable part of moving, and also why a lot of people put off a big move. It is extremely time-consuming and stressful. But, luckily there is an easier way. Local and Interstate Removals offer a professional packing and unpacking service to do all the hard work for you. Our experienced team of removalists Sydney wrap and pack all of your belongings, and then unpack them for you at your new destination. Just sit back and relax, while we take care of the hard work for you.
Whether you are moving across the street, or from one side of Sydney to the other, we're here to help, with removals big and small.  Our team of experts make moving a smooth and easy process from Start to Finish:
Our movers show up on time and ready to work
We carefully handle all of your precious belongings and expensive furniture
Our trained professional movers take the utmost of care with every item
We ensure everything arrives in the same condition as when it left.
Moving costs have a way of ballooning out, so it's essential for us to help you achieve your relocation within your budget. Our removalist pricing is very fair and reasonable, and we are always attentive to assist you to find ways to save on your move. We can accommodate different financial constraints and requirements. Unlike other cheap removalists in Sydney, we offer everything from a budget-friendly removalist option, all the way to a full affordable furniture removalist service.
Best Removalists Sydney
Local & Interstate Removals are delivering full-service furniture removal in Sydney. We understand that your furniture and items residents are special and unique. So, we know very well that you are looking for a removalist team who will protect all your precious furniture. Because of that, we hired skilled removalists in Sydney to handle your valuables with the utmost care. And, will always do their absolute best in making sure your furniture and items are well-protected at all times. In addition to being careful movers, we are fully licensed and insured and have all the necessary permits to operate in our industry. Our comprehensive insurance coverage protects our clients from accidental loss or damage to their items.
If you select a removalist based on price alone, the process can be quite overwhelming and stressful. Other removalists often show up late and use an inexperienced staff while not providing any insurance. 
Expert Furniture Removalists
Local & Interstate Removals have extensive experience and strive to provide a seamless removals experience, without leaving a hole in your pocket. We strive to provide the highest level of customer service and satisfaction. Our happy customers are our business card. We go above and beyond to deal exceptional value, outstanding experience, and not just an affordable price. We offer affordable prices for Sydney removals and can tailor a package to meet your needs.
Furniture can often be difficult to move, it comes in odd shapes and sizes, and is more often than not very heavy. Our reliable and trustworthy furniture removals Sydney team give you peace of mind to know your expensive furniture is in good hands. We treat your furniture as if it was our own, as well as using industry standard removal blankets and trolleys, and make sure it arrives with no dings or scratches. Local and Interstate Removals provide a quality relocation service at a price which competitors will struggle to beat.
Affordable Removalist Services
Our efficient and cost-effective furniture removals Sydney service provides a top class relocation service at affordable and competitive prices. Our dedicated and hardworking furniture removals team are highly skilled with relocating furniture for both residential and commercial moves to new addresses across Sydney for many years. 
We understand it can be difficult to know exactly how much furniture you have and which size truck is best for a seamless and cost-effective move. Our easy to use online furniture volume calculator makes it simple to work out the perfect moving plan to suit your needs and allow us to tailor the best service for you.
About Us: Your Trusted Removalists Sydney
With more than ten years of removalists industry experience, Local And Interstate Removals are trusted, experienced and professional removalists. We are passionate about removals, providing high-quality customer service, and caring about our customers for every single move which we do. 
We have completed thousands of local and interstate moves around Australia, from big cities, interstate, and regional locations, and service both residential and business moves.  Our vision is to be the leading Local & Interstate Removals in Australia.
Furniture Removal Trucks For All Moves
Whether you are moving from a studio apartment, 1 or 2 bedroom apartment, or have a 3 or 4+ bedroom house of belongings; we have a variety of different removalist trucks to suit all of your home and office moving needs. Save money by only paying for the space you need.
Local And Interstate Removals have the following truck sizes available: 
5 Tonne removalist Truck

Suits a 1 – 2 bedroom move or a 4 – 6 staff office relocation

8 Tonne removals Truck

        Suits a 2 bedroom move or a 7 – 9 staff office relocation

10 Tonne Furniture Truck

Suits a 2 – 3 bedroom move or a 10 – 12 staff office relocation

12 Tonne Truck

Suits a 3 – 4 bedroom move or a 13 – 15 staff office relocation

14 Tonne Truck

Suits a 4 – 6 bedroom move or a 16 – 25 staff office relocation

 
Each truck comes with two fully-trained and experienced removalists who take the utmost care of your items to ensure your goods are safely and securely loaded into the truck. We use wrapping, blankets, and straps to protect your items in transit and prevent them from being damaged on the way to your new home or office.
Sydney Interstate Removal Services
Local & Interstate Removals offer many interstate services including:
Country NSW Furniture Moves
Local & Interstate Removals offer many NSW removalist services:
Sydney Facts
Sydney is the state capital of New South Wales and is also the most populated country in Australia, and the Oceania region.
 

Postcode: 2000

State: New South Wales (NSW)

Population: 5,131,326 (2017)

Density: 415/km2 
Famous and iconic tourist attractions include Sydney Harbour Bridge, The Sydney Opera House, Darling Harbour, Circular Quay, Bondi Beach, Luna Park, and the Royal Botanic Garden. 
Sydney also has the most expensive housing prices in Australia, with a median house price of over $1,000,000. Suburbs which make up the inner Sydney area include The Rocks, Parliament House, Haymarket, Millers Point, Barangaroo, and Dawes Point.
Office Removalists Sydney
Moving office can be a very time consuming and overwhelming process, with any downtime costing money. Local And Interstate Removals make office relocations Sydney easy. Our reliable, trustworthy and professional removalists are experienced with office removals and treat your valuable and expensive items with total care during the move.
Through our efficient processes, we minimise disruption and downtime to ensure your office is back up and running in your new location as quickly as possible. We offer a 24/7 office removalists service to work around your business schedule.
Our office removals are fully covered by insurance, to give you extra peace of mind. While we treat every move with respect and care, in case something was to go wrong, you are fully covered by transit insurance, public liability, and workers compensation.
Transparent Removals Prices
As part of our open pricing policy, we fully disclose all of our prices upfront, with no nasty fees or charges. Whether you are moving home, or office, you won't find any nasty surprises when you arrive at your destination as part of our open pricing policy. 
Office Removals

You can see all of our office removal packages to find the one which is best for your business requirements.
Home Removals

If you are moving home, check out our home removal packages for affordable and reliable removals. 
Our Furniture Removalists Promise To You
Only pay for what you've been quoted – not a cent more.

There will never be any hidden costs or charges

Full transparency during your move

Our Sydney movers will never compromise our service quality

We offer fully customisable services to suit your needs

Excellent customer service from the quote until we've unloaded the last box
Additional Removalists Sydney Services
We understand that moving home or office is difficult and time-consuming, which is why we offer a range of additional Removalists Sydney services to help make moving easy. Our additional services include: 
Cleaning Service

Carpet Cleaner

Utility Relocation
Moving Made Easy With Professional Sydney Removalists
Moving day is one of the most stressful days in anybody's life. There is so much to do in so little time, with many things which can go wrong. Choosing the right removalist can help to eliminate most of these problems and provide a stress-free move, and make sure that the day goes according to plan. 
Local And Interstate Removals are professional and experienced Removalists Sydney who makes things easy. 
Sydney's traffic is notoriously bad and can lead to delays for hours. Our movers are all Sydney locals who know the streets and areas well, ensuring we take the quickest and most efficient routes.
Tips For A Smooth Move In Sydney

 
Schedule your move during off-peak hours. Doing so will result in less traffic, and help us to get you to your new home or office as quickly as possible.

Let your removalist know about any staircases, narrow streets or steep hills for both your old and new home.

Advise the removalists about any local street parking restrictions

 
Professional Removalist Packing Services

 
Securely and safely packing your items is one of the biggest stresses which comes with moving. With a lifetime of belongings and expensive, one of a kind, sentimental items it's crucial to pack them correctly. Or maybe you don't have the time to pack at all? 
Which is why Local & Interstate Removals provide packing services to suit your needs. Our trained and professional team are expert packers and make sure to pack and wrap each item carefully. We understand how important your items are, which is why we make sure to pack and unpack them to the highest possible standard. We offer a variety of different services, so no matter what your needs are, we have got you covered. Contact us today to tailor a removalist package to your needs.
Sydney Removals You Can Trust
A lot of removal companies, promise the world, but few keep their promises once they have your hard earned money. At Local & Interstate Removals we go above and beyond in every way possible including:
Customizable Moving Packages To Suit Your Needs. We understand that each customer and each move is different. Because of that,  we can tailor our furniture removal services to meet your exact requirements
Standing By 24/7 For An Emergency. If you find yourself in a tough situation and something goes wrong, rest assured we are here for you. With our 24/7 emergency line always available when you urgently need assistance.
Honest and Affordable Pricing. We provide transparent and straightforward pricing for our removalist Sydney

services. You can rest assured we will never charge any hidden costs. Only pay what you have been quoted, guaranteed.

We Have Transit Insurance. Our team carefully move every item to ensure no damage occurs, as well as securely loading them into and out of our trucks using professional equipment. However, for extra peace of mind, we provide transit insurance for all of your furniture and belongings so you can relax knowing that your treasured items are in good hands.
We Care, Seriously. We Carry, We Care

is more than just a slogan. It's the basis of our entire business. You can trust that every item we move, we will take the utmost care of all your items from boxes to furniture ensuring your treasured possessions are in safe hands.
Get A Free Quote
Finding the right removalists in Sydney can be the difference between a nightmare move, or a great experience. Our professional team of removalists means you can relax knowing your belongings are in the hands of a trusted team. Local & Interstate Removals have over ten years experience for peace of mind. To receive a free quote for Sydney removals fill out our online form today.
Contact Us Today
Our professional removalists Sydney team pride ourselves on offering the best experience possible for our customers. Our friendly, reliable and highly skilled team are standing by to make your move as easy as 1-2-3. Please contact us today for a quote or to find out more about our removalist services on 1300 705 705 or by email at info@localandinterstateremovals.com.au, or, you can fill out our contact form. When we are there, you can relax and leave your worries behind. Our team is experienced and competent to handle your move at the highest levels of standards.