Office moving can be painful, tiring, and messy, mainly when you expect it to get done by your staff. A task like relocation is a meticulous and detailed process and should be always done by professionals, especially when you want peace of mind and safety at the same time. Removalists Taree to Sydney has an answer for your interstate move at a very affordable rate. We at Local and Interstate Removals come up with adequate solutions so that your office moving becomes secured and less time-consuming at the same time. Needless to say, we offer an all-inclusive service for the same, which saves your money.
Free quotation 
The first job of any Removalists Taree to Sydney is to give you the best quote so that it fits your budget. We understand the need of all types of customers and accordingly prepare packages that are not only economical but also accessible. We offer tailor-made shipment packages depending on the volume of goods. Our company delivers free quotes, while a Removalist cost calculatorcan be used to evaluate the cost of moving.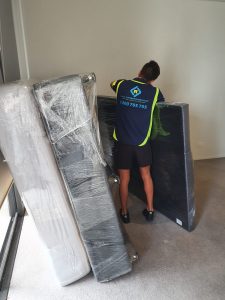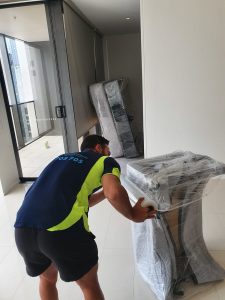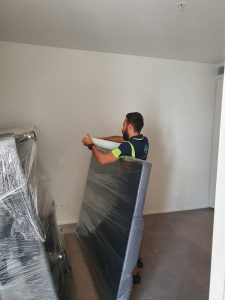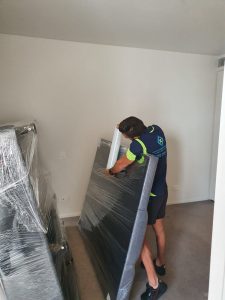 Value assessment of the goods
Our service is just a call away! Once you plan to hire quality Moving services, the first thing that comes to your mind is the cost of moving. If you hire us, we will send you our representatives to evaluate the volume and valuation of the belongings that will be shipped. Based on the volume our backend team will prepare a cost estimation. The representative from Taree to Sydney Removalists will also help you to find out lucrative deals and cost-effective services like backloading services. Also, they will help you to understand our insurance policies and how they can safeguard your valuables while relocation. 
Packing and labeling
Taree to Sydney movers team will reach your site on the moving date to take care of the entire process. You can wrap up your important works, while our team will perform the packing of the goods. The office goods are separated according to the size and type so that it becomes easy to identify. Dismantling is carried out for big-sized objects so that it becomes easy to carry and fit in the trucks. We prefer individual packing of the goods and label them accordingly. Labeling is an essential part of moving, which helps in easy identification of the goods while it reaches the destination. The team working on the delivery site can easily recognize the goods and categorize them before rearrangement. The Furniture Removalist service also ensures using good quality packing materials in order to prevent scratches and breakage. We use packing blankets, padded or cushioned bags, bubble wraps, cardboard materials to pack the items.
Loading and unloading
Loading is another very tough task, which should be done very carefully. There are plenty of instances where the damage takes place while loading in the trucks. With years of experience Removals Taree to Sydney has learned that loading should be done very cautiously and technically. We use more manpower while loading, while forklift trucks and cranes are used several times while loading expensive and weighty equipment. The supervisors coordinate with the ground-level staff and emphasize the arrangement of goods inside the moving vehicle and we follow that too. Shaking can damage the goods and thus we tie up the goods with straps. All the preventive measures are taken during both loading and unloading work. 
Moving the office goods
We adopt a safe method while the goods are moved. The NSW Country Removalist arranges trucks with the advanced tracking feature and suspension system to ensure perfect moving. Our drivers are experienced and are highly skilled to drive on damaged or bumpy roads. Also, the backend team stays in touch to assist them with the shortest and safest route and help them out if any unwanted situation is faced. We take care of every single aspect of moving to make the assignment go smooth and favorable for the customers.
Storage solution
There are Removal companies that do not offer a storage solution to the customers. Removalists Taree to Sydney understands the necessity of storage and thus offer the most desirable storage solution with the below-mentioned safety measures:                                 
24×7 under CCTV surveillance
Continuous patrolling
Covered space
Combination key and no unauthorized access
Smoke detection and fire fighting solution
Removalists Taree to Sydney has earned a huge reputation in the industry. Local and Interstate Removals with decades of experience can help out with a best-in-class solution. We are just a call away, feel free to contact us on 1300 705 705.