Carrying out some DIY removals from Wodonga to Sydney might look to be inexpensive and a bit easy. Are you sure that you have the perfect skills for carrying out that long process of removal? Although hiring a DIY removalist can also seem to be a budget-friendly option, but the damages made to your belongings or property due to their inexperience would be exceeding the cost of your planned move. In turn, this shall cause you to lose more money that you would be able to save by hiring a well-trained and experienced Removalists Wodonga to Sydney team at Local and Interstate Removals. The team of expert removalists at Local and Interstate Removals is thoroughly equipped and trained with the right competencies to carry out the removal process through an efficient and effective manner.
If you hire our removal services, you would be experiencing a stress-free move and we also ensure that your goods reach your new destination safely on time.
Extraordinary Removalists Wodonga to Sydney
There might be several companies providing removalist services, but the excellent coverage which we give to our clients makes us different from others. Our removal services are primarily aimed to make your move stress free. Each of our professional Removalists Wodonga to Sydney possesses the competencies and required skills. They are also highly committed to offering safe, cheap and reliable services to our customers. Every aspect of your move will be planned by taking in consideration the factors such as distance which is going to be covered, the time required, number and weight of the belongings, the climatic scenario and conditions of road and traffic.
Flexible home and commercial removals
If you hire our Removalists Wodonga to Sydney, our professionals will be there on time to pick up your property from your doorstep. Then they will start packing the items safely from each room at a time. The entire procedure of packing, loading and unloading your belongings will be carried out in an organized and effective manner. We know that the personal preferences of our clients vary from one another. While some customers require a full service, starting from packing of all the items to unpacking those after reaching the new location, some other clients want to manage the packing and unpacking process by themselves only in order to save money. By considering this, we have managed our services to be flexible and customizable according to our client's preferences.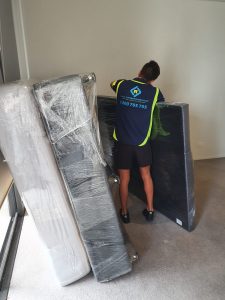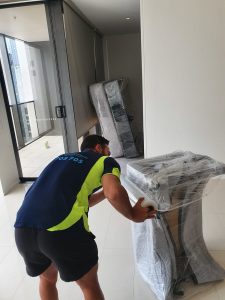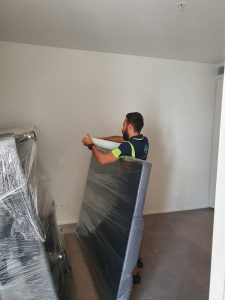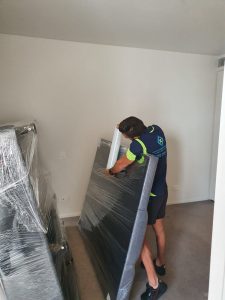 Affordable & Reliable Storage Services
If you are Moving, either residential or commercial, it can be a complicated process. Your new home or office might be under renovation for a tentative period. You might have to store your items temporarily for various reasons. Instead of relying on your relatives or friends it is always more reasonable to choose our storage solutions. As professional Removalists Wodonga to Sydney, we offer safe and affordable storage services for our customers. We understand that business Removals Wodonga to Sydney can become very much complicated for carrying out as a one-time move. They also involve multiple stages where various equipment and furniture are moved in several phases. Our temporary storage solutions can help to make it easier for you, in order to plan your move in a much more organized manner.
Our storage facilities are designed in order to provide safe and secure storage space for all your business or personal items. Some of the key features of our effective storage solutions are mentioned below:
Generation of all the inventory and condition reports
24* 7 CCTV surveillance that too 365 days every year including holidays
Availability of both long term and short term storage solutions
Archive storage solutions are also provided for our the unique needs of our customers
Frequent fumigation and sanitation in order to ensure our clients a pest free environment
Insured and Licensed Removalist Company
By hiring us, you can have an effortless and hassle-free journey without having to bother about the transfer of your goods. If you are worried about the security and safety of your possessions, then you can give up the fear. Being a premium removalist company, we have always maintained a proper license for each of our services along with excellent insurance coverage. This means that if any of your goods go through some unexpected loss or damage due to any sort of accident during the removal process, we are there to cover the damage of your property. So, you just sit back and relax. Your possessions are always our responsibility.
Easy and hassle-free Backloading services
We also provide easy Backloading services. Our goal is to make it both cheap and hassle-free at the same time for our clients to move their furniture. With our easy backloading services, you need to pay only for space you would require to carry your items. Whether you have a small number of items to move or you are moving your entire home or office in multiple phases, this is always a smart way to move. These moves might even be arranged on shorter notice.
Experienced and skilled Removalists
As experienced Removalists Wodonga to Sydney, we understand all the unique challenges which are faced by our commercial and residential customers. Over all these years, our services have become thoroughly refined to make the procedure of moving your home or business much smoother.
We have moved several Wodonga families all across Sydney for the past few years and that is how we have refined and held our interesting furniture moving techniques. Our furniture moving skills that always deliver an impressive service are loved by all our customers. We always make sure that all our furniture removals which are going interstate are always correctly packed perfectly padded for protecting your important belongings in the long haul on the removals truck.
Local and Interstate Removals always take the quickest route to get to your new destination. Our guaranteed pickup and drop off service lets you have peace of mind during your move. In order to book an appointment or for solving any queries you can always feel free to contact our Removalists Wodonga to Sydney at 1300 705 705.