Does the thought of shelling out a lot of money to hire removalists Sydney to Canberra while moving to a new home bother you? Well, this isn't always the case, as there are ways to reduce the costs. The right company can help you move in a cost-effective fashion, besides making the whole process hassle-free.
If you are looking for a furniture removalist you can rely on, you may get in touch with us at Local and Interstate Removals. We charge reasonable rates for our services and take proactive measures to reduce the expenses. Our team can provide you with affordable services, without compromising on quality and professionalism.
Removalists Sydney to Canberra: How are the services cost-effective?
It is natural to feel puzzled about how you can save money by hiring removalists Sydney to Canberra for a removal. Well, while organizing the move by yourself might seem like a good way to save money, you could end up spending more money this way. Here are a few ways in which Sydney to Canberra removalists can help you move cost-effectively:
Efficiency: Professional moving services are undoubtedly more efficient than a DIY removal. Thanks to their experience, professionals are aware of various techniques to reduce expenses. By reducing the operating costs on their part, they can, in turn, lower the costs for you.
Backloading: A key advantage of hiring leading interstate removalists is that you may save money through backloading. When you choose a company that offers interstate backloading, you may share a truck with another customer of the company. This allows the company to carry out two removals on the same trip and split the costs.
Pricing: The companies that have to compete hard to stay at the top set their rates quite reasonably. Hence, you would not have to pay an unfair price for the removal services. Top removalists Sydney to Canberra can also provide you with cheap or free packing materials. There would be no hidden costs to worry about as professional companies are upfront and transparent.
Hence, investing in professional moving services would certainly be a smart choice. You could save a significant amount of money this way. Our removalist cost calculator can give you a free estimate
What services do removalists offer, besides transportation?
The top interstate removal companies take a comprehensive approach and offer a number of additional services besides transportation.  As long as you choose the right company for the job, you can get them to tackle the whole process while you focus on other things. We, for instance, offer assistance with the following:
Storage
Quite often, individuals are stuck in a situation where they have to vacate a property before they can move the belongings into their new home. In such a case, our professional storage services can prove to be helpful. Your belongings would remain safe and secure in our storage facility while you ready your new home for moving in.
Packing
Packing your belongings is a major challenge that you may face while relocating to a new home. It is certainly not easy to pack large pieces of furniture such as beds and couches. However, removalists Sydney to Canberra specialize in such tasks. These professionals are not only aware of the best ways to pack each and every item, but also use the right packing materials. Proper packing can save your belongings from damage during loading or transportation.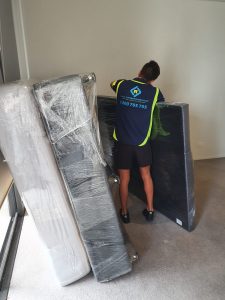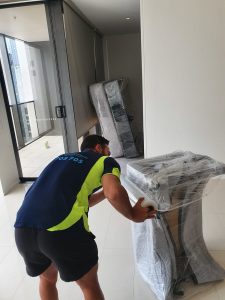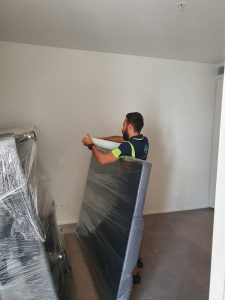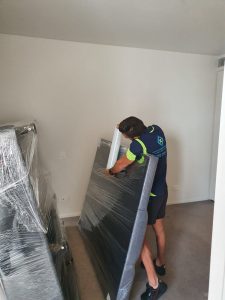 Loading and unloading
Moving around heavy and bulky furniture calls for expertise and physical strength. You could potentially damage the items or suffer injuries if you tried to load them on the truck or unload them yourself. This, however, isn't a problem when you hire Sydney to Canberra movers for the job. They would carry all the items safely, using trolleys and other equipment when needed. They can also help with dismantling or reassembling your furniture.
What happens in case the removalist loses or damages any item?
While hiring removalists Sydney to Canberra, homeowners often fear that they might be careless and can lose or damage the goods. Now, when you choose leading companies like us, this certainly isn't a problem as we take great care of our customers' belongings. However, we still offer transit insurance coverage anyway, just in case a mishap takes place. Thus, you may stay reassured that in case we lose any of your belongings during transportation or an item suffers damages, we would compensate you for it. To hire us for removals Sydney to Canberra, you may fill up this form or give us a call at 1300 705 705.