Sydney is often seen as the talking point of New South Wales. Australia is known for the Sydney Opera House, the Sydney Harbour Bridge and tourist-favorite Luna Park, with Sydney hosting each of these highlights. However, more and more Sydneysiders are making a move to the neighbouring city, Tamworth. Whether you're moving to buy a home, a change of scenery or for more space, Local & Interstate Removals are here to help. However big or small your move is, or however tight your schedule is, our Sydney to Tamworth removalists can work out a flexible plan for you.
Why Us?
There are so many Sydney to Tamworth removalists available, so it can be hard to know where to start looking. However, we're here to take the stress out of your move. We can deliver all of your belongings from Sydney to Tamworth promptly and safely. Our professional removalists will provide you with the highest-quality customer service and keep all of your possessions safe from picking up all the way to delivery at their new home.
Exceptional Customer Service
All of our staff are trained to provide you with the best customer service possible throughout your experience with us. When you choose us as your removalists from Sydney to Tamworth, you know your belongings are in the safest hands.
Our slogan, 'We Carry, We Care', is at the heart of everything we do. We pride ourselves on taking the utmost care when your belongings are in our possession and maintain that standard throughout the entire journey.
As a customer-focused company, we are passionate about providing the highest quality of customer service to every customer we meet.
We strive to receive positive feedback from each of our customers and look forward to meeting them again for their next move.
From pick up all the way to your new destination, you know your belongings are in the safest hands.
We are 100% responsive and do everything we can to ensure that your move runs as smoothly as possible. We also offer a 24/7 emergency line, so we're available to help if you find yourself in a tricky situation.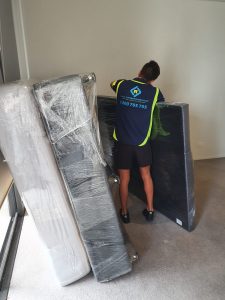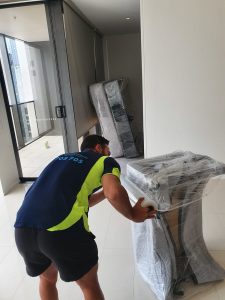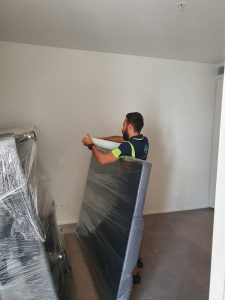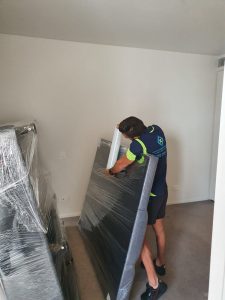 Safety
As professional removalists, we understand how important it is to keep your belongings safe. Each member of our expert team is here to keep your belongings safe during their journey with us.
We are dependable, reliable and trustworthy. Our removalists arrive on time and will move your furniture and items safely and securely.
Our team have the expertise and competence to handle your relocation no matter the size of the move. We are always keen on delivering successful relocations!
Our team is well-trained and supplied with the right tools to protect your belongings during their journey and when they place the items into their new home.
Any furniture that requires disassembling and reassembling during the move can be completed free of charge by our team.
We also offer comprehensive moving services to help you settle without any hassle.
Affordable and Reliable Service
Our team of Sydney to Tamworth removalists understand your needs and will provide you with an affordable and straightforward service. 
We are always clear about our prices and offer reasonable rates. 
For us, transparency is crucial so we will always be transparent about our costs. 
Our prices are competitive without compromising service quality.
Each service we offer is also incredibly flexible as we understand that every customer will have different needs. All our removal services are customisable to meet all of your removal requirements.
We are the experts in home and office removals so you can rely on us to be with you from the time you get a cost estimate right through until your move is complete. From the click of a button all the way to placing your last piece of furniture in your new home and office, you know you can trust us to keep your belongings safe.
More and more Sydneysiders are starting to make their move to Tamworth, Australia's largest non-capital city. Although this can be an exciting time for new homeowners and people looking for a fresh start, finding reliable Sydney to Tamworth removalists can often be a stressful time. Let us take the pressure off you by helping you with your move. Here at Local & Interstate Removals, our professional removalists are ready to transport your belongings with the utmost care right from pick up all the way to their final destination. Please contact us for a quote on 1300 705 705 or via email at info@localandinterstateremovals.com.au. We look forward to helping you with your Sydney to Tamworth move!