We always understand that shifting to a new home or workplace can turn out to be one of the most stressful times of your daily life. Additionally, the Interstate movement might amplify your anxiety level beside your stress. Approximately, it is around 1,184 kilometres of distance between Brisbane and Canberra, which takes around 12 to 13 hours depending on the road and traffic conditions. But you are not required to panic, because our Removalists Brisbane to Canberra would be the perfect choice for planning your relocation. Our experienced interstate movers of Local and Interstate Removals would be your perfect partner for providing professional assistance.
By this time you must be interested in our Interstate removal services and that is why a brief portraiture is given below explaining the total procedure of the move.
Expert Removalists Brisbane to Canberra
We always provide extensive training to our interstate removalists and they already have years of experience in it. That is why, they know how to properly treat your expensive and valuable furniture with care. Besides being trained with perfect loading and unloading procedures, our professionals have also been intensively trained with the safe packing methods and techniques. They also ensure that none of your valuables gets broken, damaged or lost in the process of movement.
Our trusted Removalist Brisbane to Canberra looks after several factors while planning the move and they are:
Number of the products involved for the move
Weight and size of the movable items
Conditions related to climate and temperature
Road and traffic situations
The material which have been used for building the furniture
Lastly, they obviously look after the specific preferences and needs of our clients
High-quality packing procedure
Many people underestimate the packing process but this is one of the most important and valuable responsibilities. Packing is a time-consuming, tedious and very difficult task. If you hire any amateur Brisbane to Canberra removalists company, then they might look for shortcut methods of packing for saving their time. This will hamper your belongings, as they won't be able to pack and secure all your valuable items properly. But our highly qualified experts can pack your valuables in the perfect manner by using the best equipment.
We know that the harsh environment and the long distance which needs to be covered during the move might vigorously expose the boxes due to the bumps on the road. And this might cause some improperly packed boxes to dislodge and they might even fall down. But our highly maintained industry standard materials always look after it so that all your things stay in the perfect place during the move. We always use bubble wraps for packing the delicate items to ensure that they do not break down and perfectly arrive at their destination.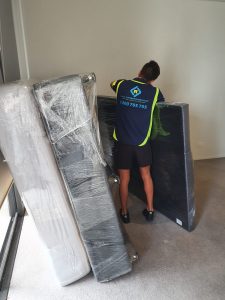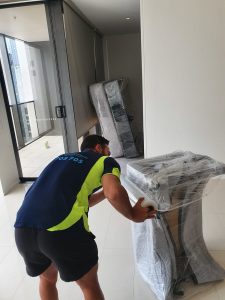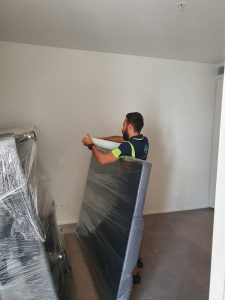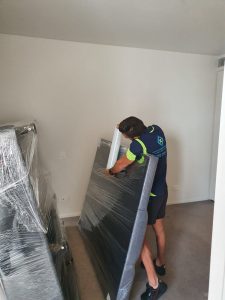 Unbeatable payment structure
We understand that while you look for Removalists Brisbane to Canberra, cost is one of the most important factors. At Local and Interstate Removals, we always guarantee easy payment structure so that our customers need not have to worry about it. Our easy to read quotes does not include any hidden costs and it further helps to make you remain fully prepared on the day of moving.
For getting an estimated quote you can also use the Removalist cost calculator provided on our website. The user friendly cost calculator would help you to get the best solutions for your move in order to save your money.
Extraordinary customer service
We always vouch over that you would always get exceptionally good customer services from our Brisbane to Melbourne movers. Starting from the first interaction with our removal consultants to the last piece of your belongings getting placed at your new location, you would always experience friendly customer service. You also need not have to hesitate for consulting our removalist consultants in case you have any doubts for your Brisbane to Canberra move. For getting a better image about our exceptional services, you can always check reviews on our Product Reviews page and obviously on Google.
Fully insured Furniture Removalists
All our services are perfectly safe because they are totally insured. You can always trust our safe and secured services. Our additionally organized and systemic planning helps the movers to develop the degree of safety for the move. However, we cannot deny that in spite of possessing the required expertise and skills in this industry, mistakes and accidents might happen anytime during the move. That is why we intend to look after the unexpected sufferings of our clients during the move. We always cover the cost of expenses if any damage or loss is caused to your goods during the move. Through our Removalists Brisbane to Canberra insurance procedure, we always pay out the insurance coverage as per the industry standards. We also possess the required industry permits and licenses for safely operating in the Removal industry. We always make sure that our experts and services always follow the legal rules and regulations for carrying out perfect services.
A Wide Range of Professional Services
Our clients can always expect a wide range of services while hiring us. Our services are fully customizable and comprehensive. You always get to choose your services as per your budget plan and requirements. If you want a partial service, then you can manage the packing and unpacking of your items on yourself. In cases of full service, you would be getting everything completely done starting from packing and transporting to unpacking of your items at your new location professionally. If you have a limited budget, then you can handle the packing and unpacking of your belongings all by yourself. But we always recommend you about the perfect packing materials, which you can use and we will help you with free tips for packing the materials correctly.
For getting the best removal experience, don't forget to hire our Removalists Brisbane to Canberra. Our hard work and well-maintained system has helped us to keep us in place for a long period of time. For getting any kind of support, you can always available the 24/7 emergency customer care services of Local and Interstate Removals by giving a call at 1300 705 705.