Are you leaving behind the hustle and bustle, traffic and high house prices of Sydney to move to Port Stephens? Moving such a long distance is a decision not to take lightly. Packing up your life and relocating brings with it a lot of hassles. With so many things which can go wrong, it's strongly advised to hire Removalists Sydney to Port Stephens for reliable removals which go according to plan.
Local and Interstate Removals are here to help. We are professional removalists, and offer excellent services for regional relocation services from in NSW.
Why Hire Local and Interstate Removals?
With so many removals companies competing on price alone, it can be tempting to go with the one which offers the lowest quote.
But the cheapest isn't always the best. It comes with a tradeoff of the companies using inexperienced removalists, and unrealistically booking too many jobs in a day. This often leads to delays, cancellations, and damage caused to your belongings due to them being moved too fast.
At Local and Interstate Removals, we believe in offering the best Removalists Sydney to Port Stephens service at a fair price.
We offer the following
Peace of mind Our removalists have more than 10 years of experience to give you a stress-free move, on time and budget.
Fast and safe We are experts at quickly getting your belongings to your new location while handling them with care.
Your move your way We know that every customer is different and has different needs, which is why we don't offer a one-size fit all solution. We personalise every move to meet your needs.
Keeping Your Valuables Safe We carry we care. Every single item we handle is treated carefully by our trained removalists. For extra peace of mind, we also have you covered with our full insurance policy.
Transparent Quotes The quotes we offer is the amount you will pay. We don't try and trick you with any hidden surcharges the moment we arrive at your new location.
Reliable and trustworthy staff – our professional removalists are all well- trained and have many years of removals experience. You can relax knowing your valuables are in safe hands.
Interstate Services
No two moves are ever alike. Which is why Local and Interstate Removals offer a range of additional services to help make your move as smooth as possible.
Home Removals
Whether you are moving a studio apartment or a 5+ bedroom home, we offer a flexible home removals service for every situation.
Our home removal furniture calculator provides an accurate estimate based on how much furniture you have to be moved.
Office Removals
We understand time is money, especially when relocating interstate. Which is why we provide 24/7 flexible office removals services to minimise your downtime and have you up and running ASAP.
Check out our office removal furniture calculator to see what moving truck size you will need, as well as an accurate quote.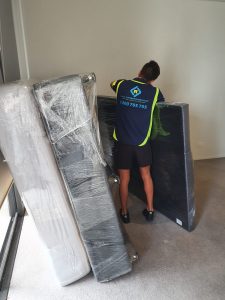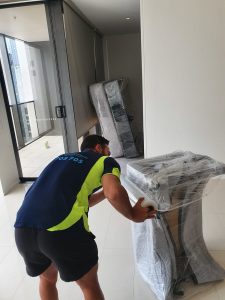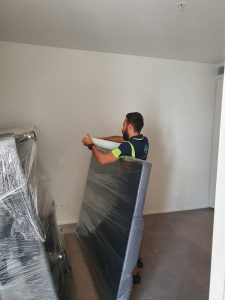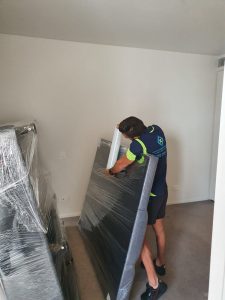 Packing
Packing is very time-consuming. Especially when you have a million things to organise. Our professional removalists provide a full packing service, which includes dismantling furniture and packing fragile items.
We can also help you unpack when you arrive at your new home. All our staff is experts and well-trained to handle your belongings with total care as if they were our own.
Whether you need help with packing your entire home, a single room, or just one or two fragile items, we can tailor a package to your needs.
Removals NSW Locations
Wherever you are moving in NSW, Local and Interstate Removals have got you covered. Our professional removalists can help you safely and efficiently move to the following locations from New South Wales:
If you are moving to another part of NSW, contact our friendly team, and we can accommodate your needs, and provide you with a competitive quote today.
Local And Interstate Trustworthy Removalists
Our team of removalists are highly experienced with this route. Every day we help people move between Sydney and Port Stephens, and don't take shortcuts.
We make sure to allow the correct amount of time for every move, ensuring we carefully pack and unpack your belongings, reducing the risk of damage to your belongings.
It also allows us to reduce the risk of injury occurring to our staff and will enable you to plan the time of your move, without worrying about delays.
Reliable and Modern Trucks
With such a considerable distance and travel time, it's essential to have experienced and professional drivers. But even more important to have modern and reliable trucks.
We own our fleet of removalist trucks and service them regularly. For peace of mind, you can be sure that our trucks won't break down in the middle of anywhere along the highway.
Our trucks are fitted with moving blankets, and trolleys which allow us to securely pack your items into our removalist trucks, and keep them secure from moving around even while travelling on the bumpiest roads. We offer a variety of different sized vehicles, to best meet your moving needs.
We arrive on time to your destination with all your belongings and furniture safe and secure.
Removalists Sydney To Port Stephens Backloading
Are you on a tight budget, or only have a few items to move?
Interstate moving can be quite pricey and costs and add up fast. Luckily, we've got you covered! If you only have a few items of heavy furniture which needs moving, we offer a backloading service.
You can share a truck with other customers and only pay for the space you need – saving you money, without compromising quality or service.
Contact Us Now
Contact Local and Interstate Removals today on 1300 705 705 to find out more about planning your move from Sydney to Port Stephens. Alternatively, you can request a free quote by completing our contact form or email us at info@localandinterstateremovals.com.au, and of our furniture consultants will get back to you shortly.