Moving to a new place is exciting but also a time-consuming, exhausting process. Even if you don't have to move too many things, the process can be stressful and challenging. It's also why you should hire a professional removalist Sunshine Coast to Sydney to for the move.
Sydney is at a distance of approximately 1,025 kilometres from Sunshine Coast and a continuous drive will get you there in 11 hours.  A DIY move across this distance isn't easy to handle and we at Local & Interstate Removalist offer reliable services to commercial and residential clients.
Why Hire a Professional removalist Sunshine Coast to Sydney
There are times when people feel that they can manage the task on their own. But the fact is that there are just too many technicalities involved. DIY removals are affordable when compared to a professional service. But that's only if you do not account for any losses and damages that can occur if you handle the task yourself.
An inexperienced interstate backloading company can lose track of boxes and damage cargo. They may cause damage to property while moving things through doorways and hallways and may also injure themselves in the process. All these things can result in additional expenses and a lot of stress.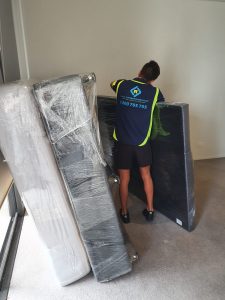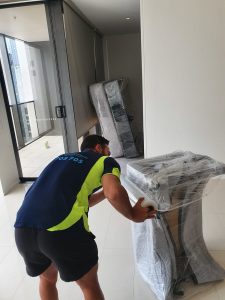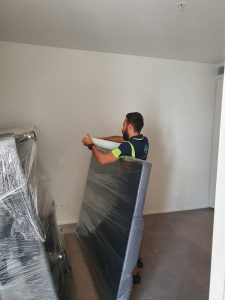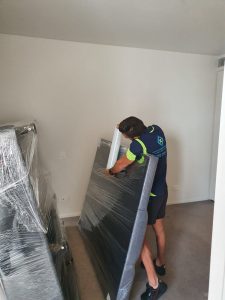 High-Quality Removalists Sunshine Coast to Sydney
Safe Sunshine Coast to Sydney movers like us have the training and resources needed to handle this task expertly. We also ensure that you have detailed information about what's involved in the process and removals Sunshine Coast to Sydney insurance gives you peace of mind that your interests are covered.
But when you hire s for your commercial or residential move, you rarely have to be worried about damage or loss of belongings and items. There are many reasons to hire professionals like us for the job, such as:
We know just how disorganised and chaotic an unplanned move can be. It's why we plan everything well and take into account factors like road conditions, destination, traffic conditions, client requests, traffic conditions, time of year, and more. This ensures your move goes smoothly.
Professional interstate removal companies like us focus on packing everything correctly.
In longer runs, items can be damaged during transportation due to rattling and constant movement. We use the highest-grade packing materials and boxes and make sure that your items are delivered safely and securely.
Loading & unloading of heavy items can be risky and physically taxing, and it's important to hire the best interstate removalists. Our team knows the right way to hold, haul & move all types of items through narrow doorways and hallways and up and downstairs. They'll ensure your property isn't damaged and that all the items and furniture are safe during the loading and unloading process.
We use equipment like pulleys, trolleys, ramps, etc., to ease the process and improve the speed of the move. Inexperienced removalists are more likely to cause some damage to your things and property and also sustain an injury in the process, which can result in additional stresses or expenses.
Affordable Removals Sunshine Coast to Sydney
We offer a range of removalist Sunshine Coast to Sydney services to customers. Our company has the necessary manpower, equipment, and training to handle both big and small scale moves easily. All removal services are customisable and can be tailored to your requirements and budget. Some of the services we offer include:
Residential removals are quite complex because the types of things to be moved are specific. We work with you, make sure that your specifications and requirements are kept in view and pack and wrap everything well. You can choose between a full and partial service based on your needs.
Packing up and efficiently moving a commercial space is a time-consuming and challenging process. It can have a major impact on the business' profitability, and it's why customers want to get the move done as quickly as possible. We are the removalist Sunshine Coast to Sydney that plans the commercial move well to ensure that all the items are transported within a matter of 24 to 48 hours. It reduces downtime and our clients can set up their business at the new location quickly.
Furniture removals can be complicated because these pieces can't be placed inside large moving boxes and shipped off. Our safe furniture removalist team will pack smaller furniture items carefully to ensure the finish isn't damaged. They will disassemble larger items like tables, cabinets, beds etc., and pack individual parts to protect them from any damage. It also makes transporting the items less time-consuming and easier. Our best interstate removalists can reassemble all the furniture and you do not have to hire anyone else for the task.
We are also an interstate backloading company. If you are moving very few items or furniture, hiring an entire truck may not be necessary or feasible. It's why we offer the backloading service where you can book a portion of the truck floor space and pay just for what you use. The transportation costs are shared with other customers that are also moving few things along that route.
Affordable Removalist Sunshine Coast to Sydney
We always look to provide our clients with excellent value for money and tailor solutions no matter how big or small the move. We offer honest price quotes and maintain an affordable pricing structure.
You can use our removalist cost calculator to get an approximate estimate of the expenses involved. All our experts are skilled and well-trained and you can trust them with your belongings. We handle large-scale commercial moves with the efficiency and care of small scale ones. If you need additional information about our services feel free to contact us and we will help in every way.
For the best removalist Sunshine Coast to Queensland solutions, contact us today. We offer customers customised services at competitive pricing. You can Contact Us or call Local & Interstate Removalist at 1300 705 705 or fill in our online form, and we'll be happy to help.