Moving to a new home can be one of the most stressful times of your life. In addition to that, moving interstate amplifies the stress and anxiety level. It is approximately 870 kilometres between Sydney and Melbourne and can take anywhere between 8-10 hours depending on traffic and road conditions.
Even a simple road trip in the family car takes a lot of coordination, planning, energy, and time. When you are relocating from Sydney to Melbourne with all of your belongings, it becomes even more complicated, trying to ensure everything arrives safely without damages. That is why it is highly recommended to hire experienced Interstate Removalists Sydney to Melbourne to help provide professional assistance.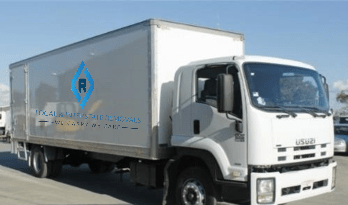 How Sydney to Melbourne Removalists Help With the Interstate Removal Process
Interstate removalists have extensive training and experience, so you can relax knowing all of your valuable and expensive items will be treated with care. Professionals will pack, load and transport your possessions to the destination while ensuring that nothing is lost, damaged, or broken.
Inexperienced cheap removalists are way more likely to injure themselves, damage your property during the moving process, or arrive significantly behind schedule. While they may be more competitive, often undercutting prices of experienced removalists, this can add to the overall cost of your move, sometimes exceeding the rate of removalist services themselves, not to mention have to deal with insurance claims.
Our expert Sydney to Melbourne removalists handles the entire process from start to finish with the utmost of care, while ensuring there is no damage or delays in arrival.
Here is a breakdown of the removal process:
Moving Strategy and Logistics
Thorough planning and logistics allow interstate removalists to stay on track and also to avoid and plan for any problems which may arise. During the planning phase, we consider factors such as distance, where in Melbourne the destination is, road and traffic conditions, and time of the removal. This allows us to tailor the removal process to the needs of each client for every project. Problems and delays are less likely to appear when a move has a thorough plan in advance.
Expert Sydney to Melbourne Removalists Pack Your Items
It's quite common to underestimate just how big is the packing process. It is a long, tedious, time consuming and difficult task. Amateur Melbourne to Sydney removalists is more likely to look for shortcuts to save time. But, not pack and secure items correctly.
Over the long-distance haul and harsher environment of the relentless Hume Highway, boxes are vigorously exposed to every bump in the road, often causing some to dislodge and even fall. Expert Sydney to Melbourne Removalists make sure all items are safe during the move. They use high-quality industry standard materials, making sure that all things stay in one piece, and safely arrive at their destination.
Loading and Transport
The most straining part of the move is the loading and transporting of the freight. Experienced removalists have been trained to safely and adequately carry bulky items up and down stairs. That will reduce the of damage.
Our removalists are also aware of how to avoid injury to themselves and others. And, handle the freight safely and carefully during the loading and unloading of the truck. Sydney to Melbourne Removalists uses trolleys and ramps to streamline the removal process and make it simpler and more efficient.
Different Types of Interstate Removalists Sydney to Melbourne Services
Each client has differing requirements when it comes to the type of removal service they require. Local and Interstate Removals have extensive interstate removal experience and can offer any project no matter how big or small while providing a customised experience to suit your needs.
Residential interstate removals
A residential move from Sydney to Melbourne is always a stressful time, no matter how organised a client may be. Luckily professional removalists help to ease the burden of offering services such as packing and then unpacking at the destination. This ensures that all items are secure during the transportation without any delays or damage.
Sydney to Melbourne Business Removalists
Commercial businesses place a higher priority on minimising downtime in business operations as much as possible. With removalists carefully planning the office move and aiming to complete the move within 24 to 48 hours, allowing the interruption to the client's business to be as unnoticeable as possible.
Interstate removals for Furniture
Furniture removals require expert care, training and skill, to ensure proper furniture wrapping.  In addition to that, the finish has to be protective of scratches or dents during the process of transportation. We disassemble large furniture such as beds, desks, shelves. So, they are easier to move, and the risk of damaging them is less.
Backloading
Why book an entire truck if you don't have a full load? Backloading offers a highly affordable removalist service where it allows you to schedule a small portion of space of the truck. Then, split the cost of moving with other clients.
Interstate Melbourne to Sydney Removalists Tips and Tricks
With everything involved in moving, it can often lead to a lot of stress and anxiety. Overlooking something crucial is easy. Here are some expert tips and tricks to make your move more comfortable and faster:
Plan early – it reduces stress and helps to make the entire moving process easier
Create a checklist of everything which you need to pack – then double check it
Organize items together based on the room. That way avoids the mess when you unpack after arriving at your new home
Contact Local and Interstate Removals for 24/7 emergency support via phone 1300 705 705 or email info@localandinterstateremovals.com.au