Sydney and Queensland are separated by approximately 2,110.1 km. When relocating between these places, you need to start planning well in advance and make sure that you hire a professional removalist Sydney to Queensland.
Local & Interstate Removalist provides reliable services and handles all aspects of the process for you efficiently and safely. With us in your corner, you can be sure that your relocation will go about without a glitch. When it comes to interstate removals there are many technicalities that have to be taken into account and we have the ability and experience to do this.
Tailored, professional Removalist Sydney to Queensland Services
The other crucial aspect is systematic planning if you want all of your belongings transported in a timely way and securely. We know exactly how complex and interstate move such as this can be and we do not compromise on any aspect while handling this task for you. We understand that many things would need to be packed and put into moving boxes.
You can opt either for a full service or a partial Queensland to Sydney removalist solution. In the latter, you handle the packaging yourself while we tackle all of the other aspects. However, if you do not want to be involved in any of these tasks and need the time to handle other important factors during your relocation, the full service is a better solution. We offer a customised service so that you get the kind of options you want.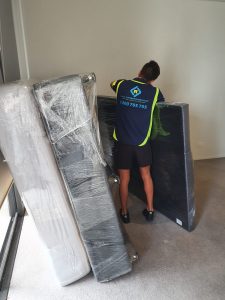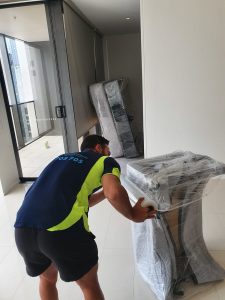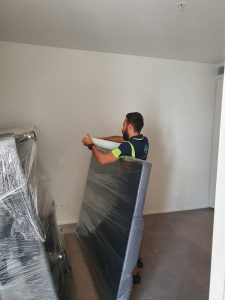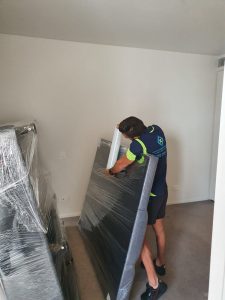 Safe Queensland to Sydney Movers
Our team will handle everything from packing each and every item and putting them into boxes. These boxes will be labeled and tagged correctly for moving so that there is no damage to any of the items inside them. Even the furniture will be packaged perfectly. Only the smaller pieces are transported as they are. We always recommend that you opt for disassembly and reassembly of the larger furniture pieces.
Our safe furniture removalist will make sure that the components of the furniture are packed individually before being put into the moving truck and secured well so that they do not get jostled during transportation. As you can see, we do not compromise on any stage of the project. While we are always mindful of our client's requirements we also keep their budget in view. You can use the convenient removalist cost calculator on our site to get a better understanding of how much you would have to pay for the move.
However this is a rough estimate and we request you to contact us for accurate pricing for high-quality removalists Queensland to Sydney services. During this consultation, our team will provide you with all the details that you need about our service and the different options are packages that you can choose.
Since you are moving across the state lines, there is certain paperwork that has to be taken into account. We are the best interstate removalists that handle this for you as well so that you do not have to be stressed about any of these tasks. With us handling all of these jobs correctly, you have peace of mind that all of your items and furniture are transported in good shape to the new destination. 
Commercial Movers Sydney to Queensland
Commercial clients have very different requirements when it comes to moving things from one destination to another. An interstate move covers longer distances which also means that timeliness is important for a business.
We are one of the professional interstate removal companies that is serious about how it operates, and understand that downtime is something you cannot afford. It is why we work very systematically and closely with you to understand the timelines that you are working on. On a commercial property, the kinds of items to be moved are very different.
For example, we know that there could be very complex equipment or inventory that has to be moved and we have the skills, technology, and resources is to tackle these jobs safely for you. However, we never take any chances and also have excellent removals Queensland to Sydney insurance. This means you do not have to worry about financial losses when you hire our services.
Hire the Best Removalist Sydney to Queensland
Depending on where you are moving from Sydney to Queensland, It can easily take you anywhere between 22 and 24 hours to reach the destination. Also the traffic conditions, road conditions and the amount of cargo to transfer are some of the other aspects that have a bearing on this timeframe. We are here to answer all your queries and make sure that you are 100% satisfied with our services.
Whether you are moving an entire house or just need to transport some large furniture, we offer seamless services at all times. Creating the best experiences for our clients has helped us create a strong customer base in the region and we have a large number of repeat customers.
High-Quality Interstate Backloading Company
You can be sure that regardless of the kind of service that you need from us you will get the best and most safe removals Sydney to Queensland. We also offer an affordable backloading service which allows you to book a certain amount of space on the truck that is traveling from Sydney to Queensland.
If you have very few pieces of furniture or items to move this becomes a very cost-effective solution for you. Even with this service, you get high-quality and you never have to worry about items being mixed up or going missing.
For more information about this solution, feel free to contact us and we will help in every which way we can. For the best removalist Sydney to Queensland services, contact us today. We offer customers customised services at competitive pricing. You can Contact Us or call Local & Interstate Removalist at 1300 705 705 or fill in our online form, and we'll be happy to help.