Canberra is just about 200 km away from Sydney. Hiring experienced Sydney to Canberra Removalists like us at Local & Interstate Removalist might seem unrequired sometimes, especially when you want to save some money on your move. But stop and give this another thought.
While the total distance between these two cities might not be lengthy, you would have to travel across the state lines. Moving between states involves some paperwork and you required permits. Trying to tackle the job yourself can be complicated and risky too. Without the correct paperwork, you may face challenges at the checking points. The ideal way to avoid problems is to hire the best interstate removalist Sydney to Canberra company like us.
Types of Removalist Canberra to Sydney Services We Provide
As a reliable interstate removal company, we understand our client's needs. Our high-quality services cover all you would possibly need when you are relocating to Sydney. Our expert team can handle moves of all shapes & sizes so please contact us for affordable Removals Canberra to Sydney. The range of services we offer include:
Residential removalist Canberra to Sydney – Moving house is a complex job and homeowners have many things to pack and box. Hiring interstate removalists can help reduce the burden as they manage all aspects of the actual move right from packing and unpacking to loading and unloading everything at the new location.
Our best residential removal services give you the flexibility to determine whether you want our team to help packing and to select varying levels of services depending on their budget and requirements.
Commercial Removalists Canberra to Sydney – Moving an office or any commercial space is different from moving house. Experienced commercial removalists like us plan every aspect carefully so there will not be any delays and your expensive cargo won't get damaged. These are time-sensitive moves because clients want to get everything completing quickly to reduce the downtime on their businesses. 
Safe Furniture Removalist – Moving any kind of furniture involves packing, hauling, and transporting odd-shaped, heavy pieces that can be difficult to grip and carry. Our skilled furniture removalists wrap all smaller furniture protect it and their finish. They disassemble larger furniture pieces like dining tables and shelves, entertainment units, beds, and more. They will also wrap up the individual parts making them easier to transport.
Small removals- We provide small removal solutions and our efficient backloading service is perfect when you want to move just a few things safely and on time. We are a well-known interstate backloading company that caters to residential and commercial clients.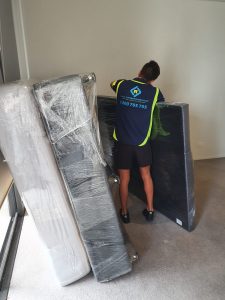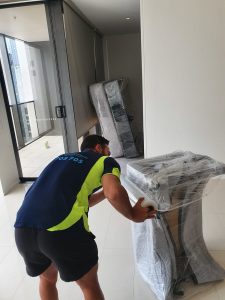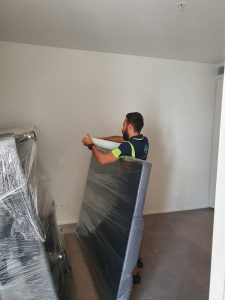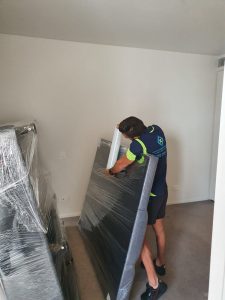 Affordable and Safe Canberra To Sydney Movers
We have years of experience in this industry and our team has handled hundreds of residential and commercial removals. Every aspect of our well-established business is centered on tailoring affordable interstate moving services for our clients. Many things set our company apart from other operators in Sydney, such as:
We work tirelessly and consistently to hone our abilities. With us you get experienced and reputable professionals that have handled moves of every shape and size. It means we can offer you affordable Sydney to Canberra Removalists solutions, no matter how many items you need to move. .
We have invested in the latest fleet of heavy haul vehicles which helps to ensure that there will be lesser chances of breakdowns while our vehicles are on the road.
Our trained experienced drivers are well-versed with local and interstate routes. They have been driving here for many years and your belongings are in reliable and safe hands.
We have removals Canberra to Sydney insurance, which covers all damages and losses if any take place when we are handling your move. But our high-quality removalist company has an unblemished safety record and they will transport all your furniture items securely and safely.
Our experienced Removalist Canberra to Sydney team can manage even large scale moves easily.
If you want affordable Canberra to Sydney revivalists' services, you are at the right place.
We provide outstanding customer service; you can always call us for any information you need about our services and what the furniture removalist cost will be. We also have a removals cost calculator you can use to get a tentative estimate of your move and then contact us for a detailed and accurate quote.
We always offer tailored solutions because our team knows that each client has different needs.
Perfect Packing by High-Quality Removalist Canberra to Sydney
Every home will have furniture and many items of different shapes and sizes. Certain items could be small and fragile, while others could be unwieldy, heavy and bulky. When we state that we offer the best, efficient removals Sydney to Canberra, this high quality is reflected in all aspects of our work including packing. Its something we never ever compromise on.
We always make sure that our customers' belongings are transported securely and safely to the destination. Our experts pack everything perfectly and even the larger furniture pieces will be wrapped very well to prevent any denting or damage. We will dismantle larger furniture pieces carefully, pack the individual pieces and haul them into the truck and reassemble them at the destination.
The experts follow a similar process while handling commercial moves. We always use specially-designed boxes for efficiently packing sensitive and delicate office equipment like printers, computers, etc. We handle large-scale moves with the same levels of professionalism and efficiency as small-scale residential ones.
Best Interstate Removalists
We offer affordable furniture removalist solutions and ensure you get personalised and customised services. Our customer service team is here to provide you all the information you need and will design tailored solutions based on your budget and requirements. We are one of the most renowned and professional interstate removal companies in the region.
For more information about our removalist Canberra to Sydney services, contact us today. We offer customers the best services at competitive pricing. You can Contact Us or call Local & Interstate Removalist at 1300 705 705. You can call us or fill in our online form, and we'll be happy to help.