About 2,110.1 km separate QLD and Sydney. When relocating between these two places, you need to plan everything down to the last detail so that the entire move goes on without any problems. The best way to avoid any issues is to hire the services of a removalist QLD to Sydney. We at Local & Interstate Removalist have been operating in this industry for numerous years and cater to residential and commercial clients. No matter how big or small your requirement is, you can trust us to provide you with high-quality affordable services.
The Best Removalist QLD to Sydney Services
Since we have handled a large number of removal projects for clients we know all the technicalities that go into it. Traveling between states involves a certain amount of paperwork for which isn't very easy for customers to handle themselves.
When you hire us for this job, you can be sure that we will tackle every little aspect for you so that you do not have to worry about these things when you are relocating. The different types of moves that we handle include:
Residential removals QLD to Sydney- Whether you are moving a small apartment or a large single-family home there would be big and small items to be packed and transported safely to the new destination. We have the skills, ability as well as all the resources and supplies required to tackle this job to your 100% satisfaction. We also provide you all the tips needed to handle your move appropriately. You can use the removalist cost calculator on our website so that you can get a good understanding of what the cost of the move would be. This will give you a tentative idea about how much you would be spending on the move.However, we also encourage you to contact us for an accurate removalist QLD to Sydney quote depending on exactly the number of things that you want to move to your new home. You have the choice to opt for a full service where we handle everything from the packing and unpacking to disassembly and disassembly as well as the transportation for you.
Commercial QLD to Sydney Removalist Services- As skilled and experienced a removalists QLD to Sydney, we know what is involved in in providing our commercial clients efficient and affordable solutions. We work very closely with you and make sure that every aspect of your relocation is handled perfectly. We are the best interstate removalists who understand that commercial spaces will have very different kinds of items and requirements when it comes to removals. We have specific kinds of boxes for packing and transporting electronic devices and equipment such as computers, monitors scanners, and more. It will also make sure that all the furniture is transported after being packed correctly.
Furniture Removals– Whether residential or commercial removals, there would be a certain amount of furniture that needs to be transported. The smaller pieces can be hauled and moved as they are however when it comes to moving larger furniture, we always recommend that you disassemble it. It helps in easy transportation and also prevents them from getting damaged in any way while they are being moved. Our professional furniture removalist team will pack all the individual components correctly, secure them in the moving truck transport them and reassemble them at the destination for you. 
Backloading QLD to Sydney- There are times when clients need very few items to be moved. They may have large pieces of furniture that need moving and not much else. In this kind of a situation, people always look for cost-effective solutions rather than hiring an entire truck.
It is why we have the backloading service in which you can only book a certain amount of space based on the number of items you want to be transported. You only pay for that space and transportation costs get divided between other customers that are also moving their own cargo. This proves to be a very affordable services that our interstate backloading company provides.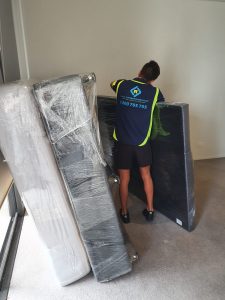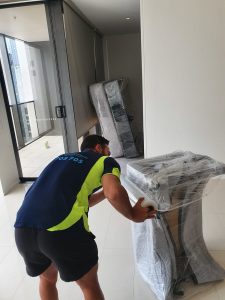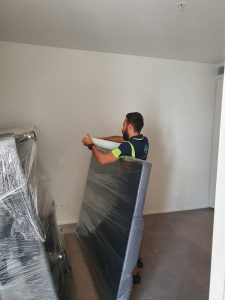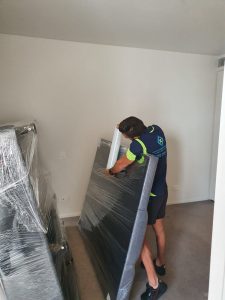 Safe Removalist QLD to Sydney
No matter how many things you are moving between QLD and Sydney, you would want to be sure that they are transported safely. If you hire inexperienced interstate removal companies for the move, it can result in damages or losses. On the other hand, when you hire an experienced company like ours, you can be sure that everything will be packed perfectly and transported safely.
We are very mindful of our clients' interests which is why we have removals QLD to Sydney insurance cover. In the rare occurrence of any kind of loss or damage to your goods, we will reimburse the costs as per the policy. Moving all your belongings over long distances or across state lines is very different from a local move. As mentioned earlier, there is a lot of paperwork involved which we tackle for you.
We also take into account traffic conditions, different travel routes and the road conditions before providing you with the correct estimate for the move in terms of time and cost. When it comes to hiring a professional interstate removals company, very few provide the kind of affordability and high-quality services that we do. We always go the extra mile to ensure that our clients get the best services.
Affordable QLD to Sydney Removalists
If you are looking for safe QLD to Sydney movers, we are the company to call. Our customer service representatives are here to provide you with all the information you require about our services and how we can customise this for you based on your specific requirements. Even when your items are being transported in our trucks to Sydney, we can give you tracking information whenever you call us.
No matter how you look at it you will find that our services are perfect in every way. Since we are very focused on personalisation, you can always be sure to get the kind of solutions that work for you. We are here to help you regardless of how big or small the move is or the number of pieces of furniture that you want to move.
We offer always keep our costs reasonable. Contact us with your requirements and we will help in every which way we can. For the best removalist QLD to Sydney services, contact us today. We offer customers customised services at competitive pricing. You can Contact Us or call Local & Interstate Removalist at 1300 705 705 or fill in our online form, and we'll be happy to help.