If you are planning to hire removalists Armidale to Sydney, you would definitely want to choose a professional and reputed company. The right company can make the entire process smooth, quick and cost-effective. Spending some time on going through your options and choosing a reliable furniture removalist would ultimately pay off. At Monarch Removals, we ensure that our clients can move to a new home in another city with ease, without having to worry about the safety of their belongings.
How can professional removalists Armidale to Sydney get your goods transported safely?
Being one of the leading removalists Armidale to Sydney, we have a reputation to uphold. We take utmost care to ensure that none of the items would be lost or damaged in the process. Here are some of the reasons why you can trust us as one of the most reliable removal companies when it comes to the safety of your belongings:
Experienced professionals: Our professional team is well-trained and highly experienced in handling various goods, including bulky furniture. Whether you need your furniture to be carried down the staircase or through a narrow corridor, they would get it done safely. Thus, while your belongings are being handled by professional removalists Armidale to Sydney, you wouldn't have to worry about them getting damaged.
Adequate equipment: Our teams are always properly equipped for the job they are sent to take care of. When you hire professional Armidale to Sydney removalists like us, you may stay assured that ramps, trolleys and other apparatus would be used to carry your belongings safely.
Safe transportation: One of the most basic reasons why you may consider our services to be safe is that we take various precautions while transporting furniture and other items. Our professional removalists Armidale to Sydney would make sure that all your belongings are packed into the right cartons and anchored properly, before setting out. Our trucks and packaging system are designed to keep even the fragile items safe.
Compensation: Although always put all our effort into ensuring a safe transportation, it is still possible for accidents to take place. However, our moving services include insurance for your belongings while we have them. This implies that if any of our items get damaged or lost while we transport them, you will be compensated for it.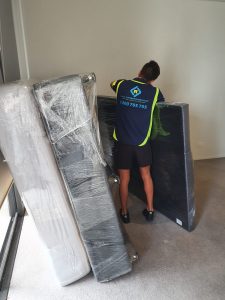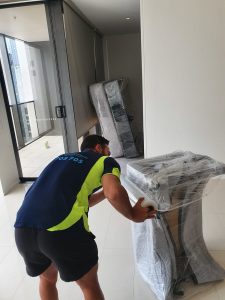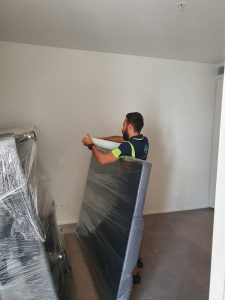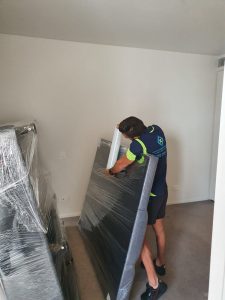 How else can we help you out?
Our services are quite comprehensive and we help our clients with more than just transportation. We understand that packaging all the goods can be a stressful task for our clients and offer to help with packing as well. Our team would provide you with quality packing materials and pack your belongings in the best way possible. If any of the furniture can be dismantled for safer transportation, our team would also help you with dismantling and reassembling them.
How much would you have to shell out?
We charge flexible rates for NSW Country removalist services. As our plans are quite comprehensive, you may choose to opt for additional services like assistance with packaging, loading, unloading, etc. Rest assured that you would be charged only for the services that you choose to hire. Our removalist cost calculator can give you an estimation of how much you might have to spend on our services. There are no hidden charges at all, which implies that you only have to pay us the cost that we tell you upfront. In fact, our services are quite affordable and you wouldn't be overcharged.
We care about customer satisfaction
At Monarch Removals, we spend considerable time and effort in ensuring that our clients are satisfied with our services. Our backend support team would help you with all your queries. You may discuss your requirements with us to make sure that we understand what exactly you need. As one of the customer-centric Armidale to Sydney movers, we would work with you accordingly to deliver our services the way you prefer. Thus, you may expect highly tailored moving services when you hire one of the leading companies like us.
 What makes us professional?
When you hire one of the reputed removalists Armidale to Sydney, you clearly seek professional services. This is exactly what we offer and here are a few factors which stand as a proof of our professionalism:
Our track record and reputation
Our transparency throughout the process
Our large fleet of trucks
Our style of working closely with our clients
Our efforts towards quality and timely services
We also offer backloading, which means that while hiring our services for removals Armidale to Sydney, you can choose to curtail the costs by sharing a tuck with another client. For a consultation or professional assistance, you may call us on 1300947475 anytime.