We are an award-winning furniture removal company that has been in the business for over a decade. If you are searching for removalists Morisset to Sydney, we are the right professional service provider and will take care of any requirements that might arise. Moving from a small city to a big city is always exciting however, it does bring with itself many new challenges that can create a lot of stress in your life. One such mammoth task that can give sleepless nights is shifting your entire household or your office to the big city. At Local and Interstate Removals, we take utmost pride in delivering the best in class service that reflects the rave reviews we have from all our clients. For any removals Morisset to Sydney big or small, short or long haul, we specialize in swift, efficient and affordable services. Whether you have a commercial space, office block, housing unit or an estate, if you want to move it, we can enable it for you.
Why do our customers choose us as their removalists Morisset to Sydney?
When customers are relocating their entire belongings, they need experience on their side because only with experience one can expect a hassle-free process. With us, your valuable possessions and keepsakes are in safe hands the entire time.
Accreditation and license play a major role in the service industry and as a business, we possess both. We also have all the necessary permits to move your stuff around through tolls, highways and cities.
Local and Interstate Removals is an affordable and reliable furniture removalist that has a package for every budget and caters to all sizes of relocations.
Our staff works with military precision. Every move is well planned and all the instructions from the clients are adhered to without any deviations.
There are no truck changes in between, no team alterations, no changes in the program, and no hidden costs in our service which translates into quality service being provided at every step of the process.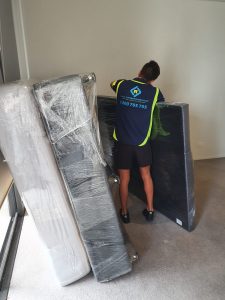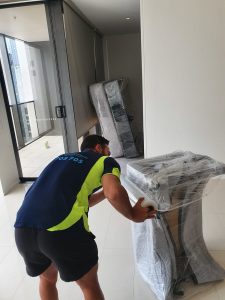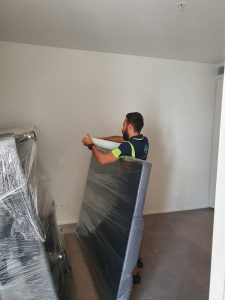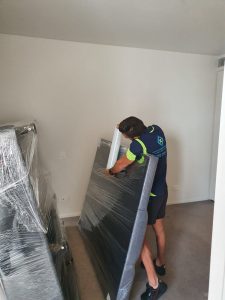 Most trustworthy removalists Morisset to Sydney
We are a one-stop shop for every kind of service when it comes to hiring professionals for moving services. We offer packaging as well as a storage facility to those clients who want to offload all their tasks to us so they can focus on more important things during their moving period. Our team is one of the best available in the industry and is well versed in the craft. Unlike other removal companies, our staff maximises your comfort and minimises your effort by closely coordinating between each other and strictly adhering to timelines. We reach the pick-up location on time and the destination at the dedicated hour because our team understands the importance of punctuality. Local and Interstate Removals is the top-of-the-line NSW country removalist whether it is regional relocation, local relocation, or interstate transportation of goods and valuable belongings that you seek.
There are multiple benefits that as a customer you will experience throughout your interaction and journey with us. It is reflected in the following points:
We charge standard industry rates which are highly competitive.
There is no restriction on the number of items that you can move through us.
Our entire fleet of trucks consists of clean and well-functioning trucks that do not break down.
Every cost is quoted upfront so that your final invoice does not differ at all.
Our team dismantles and reassembles all your furniture professionally with utmost care so you do not have to worry about creaky or broken pieces later.
We carry the right equipment and strong workers who know how to do the heavy lifting and the right techniques of moving large furniture.
All the packaging material used is free. Whether it is sturdy boxes, bubble wraps, cling wrap, fasteners, etc. all your belongings are neatly packed to protect them from any possible bumps and falls during the journey.
We help all our clients organize their utilities changeovers wherever we can and whenever it is requested. This takes a lot of load off their shoulders since many times you might not have a complete know-how of either the process or the knowledge of where to look and whom to connect with.
As your sincere removalists Morisset to Sydney, we are only a call away to tackle all your queries before, during, or after the moving day. Our dedicated staff person will be in touch with you throughout the journey. If you have any queries regarding our services, please feel free to connect with us on 1300 705 705 and our team will be happy to assist you.