Moving any residential property can be stressful and daunting at the same time. You might get puzzled if everything starts popping up altogether. The best way to get rid of unwanted confusion and stress is to look for a service provider. Local and Interstate Removals is such a companythat believes it is important to give customers a worry-free moving opportunity to any part of the country. We also emphasize lowering down the cost of moving by supplying free packing materials, affordable storage units, 24×7 backend support, and so on. Safety is our prime objective and Removalists St Georges Basin to Sydney take pride in offering the best service for decades, without fail. Let's find out how packing is done for residential goods:
Removalists St Georges Basin to Sydney shares solution for packing need
Packing the furniture and expensive goods
The furniture are big-sized objects that create the biggest mess during any moving process. The NSW Country Removalist first assesses the size and dismantles it if required. Once it is dismantled, the individual segments are wrapped with bubble wraps and placed inside a packing blanket. The professionals make sure that the pricy furniture is not damaged during the moving procedure. Similarly, if there is a pool table, grandfather clock, spa, or piano in the residential relocation, the St Georges Basin to Sydney movers works with more caution to safeguards them at any cost.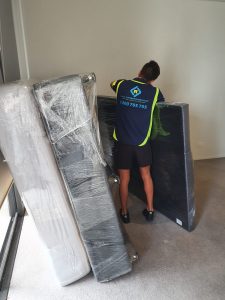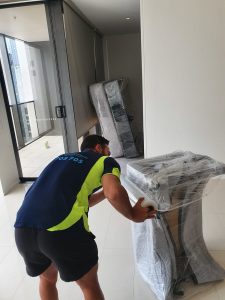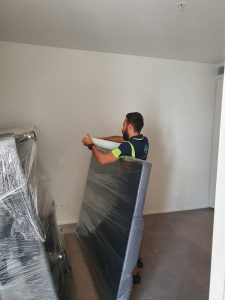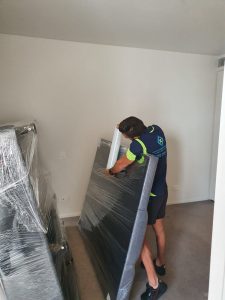 Packing electronic equipment 
There is a good number of electronic equipment present in every residence like refrigerator, air-condition, microwave, washing machine, etc. These are heavy stuff that Removals St Georges Basin to Sydney need to pack and load properly. A minute mistake in the packing process can lead to scratch or even breakage of the goods. We use hard-bound covers to wrap these goods before placing them in the trucks and then tie them firmly with a strap.
Maximum protection is required while packing fragile goods like glassware, artwork, etc. Special packing is required to keep the fragile goods in safe condition while moving. Usually, high-quality bubble wraps and padded wraps are used to pack these objects and then placed inside plastic boxes. Space-efficient packing is essential to avoid collision between two individual objects. St Georges Basin to Sydney Removalists provides insurance support to the owner so that he/she can trust our service and enjoy a peaceful transfer.                      
Packing books and clothes
The clothes and shoes are packed in box cartons and kept separately. The Removal companies label these boxes so that while loading in the trucks they can be placed separately. The books or study materials are wrapped with plastic sheets and then kept in moving boxes. It is always advised to keep the clothes clean while we shift them.                                      
As we specialize as Furniture Removalist, we have sufficient knowledge in packing rugs and carpets. These are superior quality goods and hence need proper packing method. The rugs are rolled so that they can breathe while shipping. Silica gel is placed inside the roll in order to avoid moisture damage. Also, plastic wrapping is done to prevent any kind of damage from water seepage. Needless to say, it is essential to clean the rugs and carpets before packing them for any interstate moving.                            
Depending on the size of garden equipment, we arrange packing options. In many residence lawn mowers, trimmers etc. needs to be moved along with selective plants, garden tools, fertilizers, and so on. The sharp objects are packed separately so that it does not lead to an accident while moving. Special care is taken by moving services while packing the planters and plants. You can ask for a customized quotation for garden moving or simply check it out through the Removalist cost calculator. You can also seek for backloading services to minimize the relocation charges.
Packing audio-visual system
The purpose of packing the television set or music system is to hinder them from any massive damage. A slight mistake can lead to massive loss. The Removalists St Georges Basin to Sydney will not let it happen and thus pack the audiovisual system with paramount care.
It is proven that the right approach is mandatory for any big project. Removalists St Georges Basin to Sydney, therefore, takes up the packing job very seriously to execute a quality project. Local and Interstate Removals always look after the best-in-class service and satisfy the customers with all-inclusive service. If you need detailed information about our service then call us on 1300 705 705, immediately.