Moving your home or office to a new location shouldn't be a daunting pursuit. While moving the furniture and other belongings isn't an easy task, removalists Sydney to Caroline Springs can help you. These are companies specializing in carrying out removals, both locally and over long distances. Hence, they come with the dedication, experience and resources necessary for such jobs. For instance, at Local and Interstate Removals, we have carried out numerous removals over the years. Being one of the best Sydney to Caroline Springs movers, we guarantee a great experience for our customers.
Removalists Sydney to Caroline Springs: How are they helpful?
Professional services usually come with various perks and the same is the case for removalists. Hiring professional removal companies ensure a number of benefits, such as:
An NSW to VIC interstate removalist can help you move faster
The move would be cost-efficient
You may enjoy comprehensive services covering various requirements
All the items would be safe with experienced professionals s
It would preserve the peace of your mind
Professionals can provide you with customized solutions
Regardless of whether you are moving your home or office, hiring removalists Sydney to Caroline Springs would be a smart choice.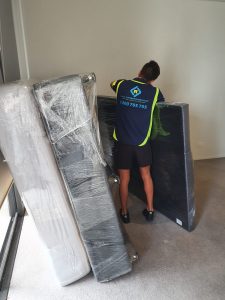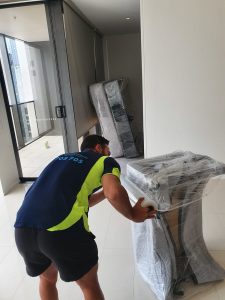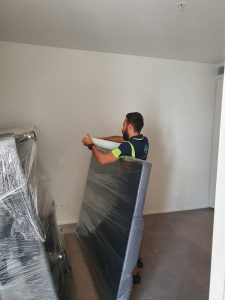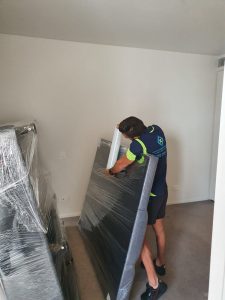 How much would it cost you to hire removal services?
Expenses are naturally one of the first and foremost concerns for any individual while hiring professional services. However, you may stay assured that removal services would not be too expensive. Not only do the leading companies set competitive rates, but they also deploy cost-effective techniques that help to save money. The expenses would depend on several factors, such as:
Number of items
The transportation costs usually rise proportionally with the number of items that the removalists are moving. The larger the size of the truck, the higher would be the costs. Moving an office may be more expensive than moving a house, considering that there might be more items to transport. Make sure to choose the right truck size so that you do not have to pay for a truck that is unnecessarily large.
Services that you hire
The leading Sydney to Caroline Springs removalists offer a number of additional services alongside transportation. The costs would therefore vary depending on whether you choose any additional services. However, bear in mind that you should have to pay for services that you do not actually need. The company should allow you to choose or omit additional services freely.
The company you choose
It is quite natural that the services of one interstate furniture removalist may be more affordable than another. You might want to check out the rates at different companies and compare them to decide which one is the most pocket-friendly option. However, make sure not to compromise on professionalism and quality due to small differences in costs.
Ideally, there should not be any hidden costs to worry about. The leading removal companies are always upfront about their rates and maintain a great deal of transparency. For instance, you can use our removalist cost calculator yourself to get a fairly accurate estimate of how much our services would cost you.
Should you consider sharing a truck?
Various removalists Sydney to Caroline Springs give their customers the option to share trips with other customers. This technique is known as backloading. While you might feel worried about sharing the truck with an unknown person, there is actually no reason for concern. Professional removalists take great care to load the goods carefully so that there are no damages and the belongings of different customers do not mix up. This ensures a seamless and hassle-free experience.
When you hire a company that offers interstate backloading and choose to share a truck, you may enjoy a significant reduction in the transportation expenses. Carrying out two or more removals on the same trip helps the company save time, money and effort. This reflects in lower costs for the customers, who would split the expenses among themselves.
Things to consider while hiring removal services
You would naturally want the removals Sydney to Caroline Springs to be as hassle-free as possible. If you are moving to a new house, your family should enjoy a smooth experience. If you are moving the office, there should not be major disruptions of work for long. Some of the factors to consider are:
Hiring professional packing and loading services
Pick one of the best removalists Sydney to Caroline Springs
The move should fit into your budget
The company should have an insurance cover
We can guarantee you a great experience upon hiring Local and Interstate Removals. If you are looking for reliable removalists Sydney to Caroline Springs, call us at 1300 705 705.