You may find it daunting to just think about shifting houses or moving your entire office space from one city to another. Imagine if you had to do it one day and that too in DIY fashion. It would be anyone's nightmare come true. You need professional removalists Sydney to Griffith whom you can trust with all your personal possessions and valuable belongings. If you feel that it is extremely stressful to organise and arrange the entire move, you can sit back and relax and entrust the entire process to us. We at Local and Interstate Removals provide end-to-end solutions for all your removals. Whether you are moving a house or an office space, either locally, within states or to the country, we have got you covered.
Our company was founded by people who have extensive experience in the removalist industry. We are different from other Removal Companies as we provide authentic white-glove services. Our focus on security, safety, and our commitment to certainty and value for money make us the best Griffith to Sydney Removalists.
Why choose us as your removalists Sydney to Griffith?
With scores of removal service providers already available in Sydney, we understand the challenge it presents to choose one which can provide a reliable and trustworthy experience to you. At Local and Interstate Removals we focus on making your moving day stress-free – one that brings about positivity and accentuates your optimism about moving to a new place. Through our family-owned business we offer:
Insurance for all your belongings or a select few items including transit and public liability types
Disconnection and connection of utility services at old and new place respectively
Workers compensations
Free boxes and packaging material
Swift interstate services which mean transporting stuff to 1800 Kms within 72 hours
We provide all our clients the best possible service at affordable rates that are at par with other service providers. Local and Interstate Removals prides itself in providing all our customers a smooth experience.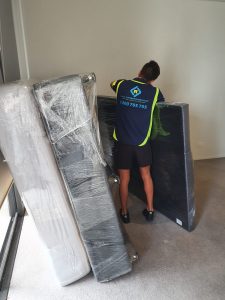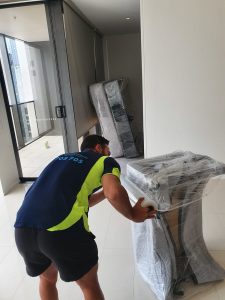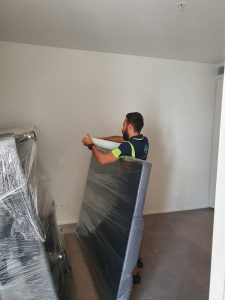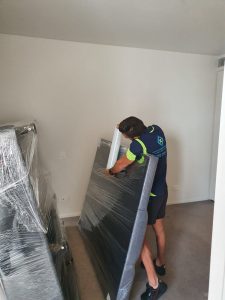 Kinds of services by removalists Sydney to Griffith
We provide multiple services depending on your requirements which includes but is not limited to the following:
Office removals: whenever a business establishment is involved, time is of essence because the more time it takes for NSW Country Removalist to move your stuff, the more money you lose. We work in tandem with you to plan execute and finish the entire process of moving your office in a swift manner
Box Shop: There are a few people who love DIY. We understand their requirements as well. We provide all sorts of boxes and packaging materials to pack, wrap, store and transport your belongings in your own trucks and semis.
Interstate removals: You might be looking to relocate outside NSW or to the far end of the continent. Rest assured that Local and Interstate Removals will provide your furniture the utmost safety and reach the destination on time. Quality service is our forte.
Backloading service: For those of you who have only a few boxes to move or are looking to move only a few pieces of large furniture, we also provide a cheaper option of backloading. You will have the same premium experience but with reduced costs as you will not be utilizing the full truck and your belongings will piggy back with other's stuff.
Storage: It is often the case that clients need to store their belongings and valuables overnight before it can be moved into the new place. We have a premium facility for that where we can keep your stuff and deliver it to you whenever you need at your door step to complete the removal process.
With the pandemic looming over our head we ensure that all our staff is healthy and has the right gear to protect you and themselves from any unwarranted sickness. Our removals Sydney to Griffith are 100% sanitized and conducted under strictly professional supervision so that the client is not at all harmed.
For a smooth and care-free experience, you must choose us as your preferred removalists Sydney to Griffith.  We can discuss with you all your removal requirements and understand the extent to which you are willing to spend your hard-earned money. Based on that we can provide you a quotation which is free of any obligations so you can take the right decision. Since summer is the busiest time and winters are relatively less congested, you can plan your move accordingly. For any query you might have regarding moving or backloading, you can always get in touch with us on 1300 705 705.