If you are relocating to a new home in Mildura, you would probably be feeling quite excited about the move. After all, it is only natural that you would be looking forward to settle into your new residence. Your experience of moving there, however, would depend largely on how smartly and efficiently you do it. Making the wrong choices while moving to a new home can quickly spoil the experience. The best way to go about it would be to hire removalists Sydney to Mildura and let them handle the move.
 Removalists Sydney to Mildura: Which company should you hire?
Currently, there are multiple Sydney to Mildura removalists that you may choose from. At Local and Interstate Removals, we happen to be the best among them. Over the years, we have succeeded in building up an excellent track record by consistently providing reliable services. When you hire us, you may certainly expect enjoying a great experience. Some of the factors that distinguish us from the rest of the removal companies are: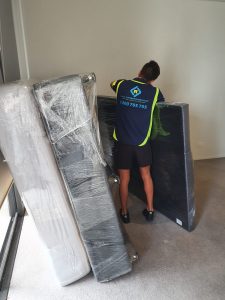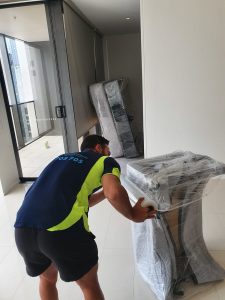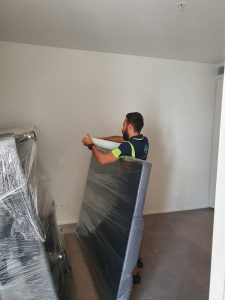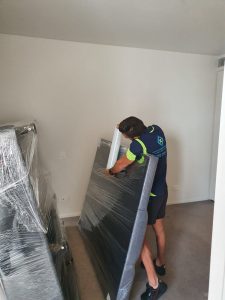 Professional approach
We take an extremely professional approach while working with our customers. You may expect us to be always on time, as we plan ahead to make sure that we are never late on the job.  Our team is as friendly with the customers as possible, always trying to help them in every possible way. We work in a systematic manner, finishing all the removals Sydney to Mildura as fast and efficiently as possible. 
Customer satisfaction
As one of the leading removalists Sydney to Mildura, we highly prioritize customer satisfaction and cater to every customer as per their individual needs. Our team would work closely with you to understand what you need and deliver the services accordingly. Thus, you may expect a personalised experience upon hiring us. We also offer a great deal of flexibility, allowing our customers to choose exactly the services they need.
Security
With us, all your belongings would be safe and sound. As one of the reputable removalists Sydney to Mildura, we take great to avoid losing or damaging any item. Be it while packing or loading, our team is always careful. Even in case something does go wrong, our insurance policy would still ensure that you receive the necessary compensation.
Range of services
The wide range of services that we offer naturally makes us a viable option for most individuals looking for removalists. We offer removals Sydney to Mildura services for homes, offices and warehouses, effectively catering to different customers. To help you settle into your new home, we could offer you a full house removal, de-installation and reinstallation of furniture, packing services and more.
Reasonable rates
We charge pocket-friendly rates for our quality services, thus helping our customers save money upon hiring us. Apart from the affordable pricing for our services, we also work as efficiently as possible. Being one of the leading Removalists Sydney to Mildura, we make sure to never overcharge our customers.
Why would you want to hire a professional removal company?
There are multiple perks of hiring a VIC to NSW interstate removalist while moving to a new location. As long as you choose a company, it is certainly better to hire professionals than to handle the removal by yourself.
Faster removals: Organizing a move by yourself may be a time-consuming process and even lead to various delays that you want to avoid. However, a well-established interstate furniture removalist can carry out the same job much faster. Their experience with moving services allows professionals to prepare for and carry out removals in a time-efficient manner.
A better experience: as mentioned at the beginning, hassles while moving to your new home can completely spoil the experience. The easiest way to avoid such hassles is to not take charge of organizing the move at all. Professional Removalists Sydney to Mildura can cover the entire process, allowing you to sit back and relax.
Reliability: While moving your items by yourself, various concerns may crop up. For instance, lack of experience and manpower could lead to damaging your belongings. However, Sydney to Mildura movers are extremely reliable, due to their experience in these jobs. You can trust them to handle each and every item safely.
How to lower the expenses while moving?
Apart from choosing a company like us that offers competitive rates, there are several other ways in which you may reduce the costs too. For instance, we offer interstate backloading solutions, where our customers can share a truck and split the costs. Hiring comprehensive services as a package might help to make your move cost-efficient too.
You may use our removalist cost calculator to get an idea of how much you would have to spend. If you have any queries, feel free to call Local and Interstate Removals at 1300 705 705.