Does the thought of moving all your belongings when you move to Sydney seem daunting to you? Well, this is quite normal, as moving fragile items and heavy furniture over such a long distance may be difficult for most homeowners. However, with the help of professional removalists Tumut to Sydney, the process would be much smoother. The removal companies specialise in this task, which implies that they have the right workforce for it. With a reputable company taking care of moving your belongings, you may focus your attention on more important tasks.
You would, however, have to be careful while choosing a removal company. Quite naturally, most Tumut to Sydney removalists advertise themselves as the best. It is important that you take a detailed look at a number of factors before coming to a decision. We, at Monarch Removals, are quite upfront and transparent with our customers. We go into detailed discussions with them and answer all their queries to ensure that they would not face any unpleasant surprises.
Would removalists Tumut to Sydney keep you in the loop?
No matter how reputed the NSW Country removalist is, it is natural that you would feel concerned about your precious belongings. Even if a reputed company is safely transporting all the items, you would want to stay updated all the time. The leading removalists Tumut to Sydney understand this and so do we. We work closely with our clients, allowing them to track the truck in real-time using GPS. We would provide you with regular updates to ensure that you do not feel anxious. Hence, hiring professional Tumut to Sydney movers would grant you the peace of mind that you seek.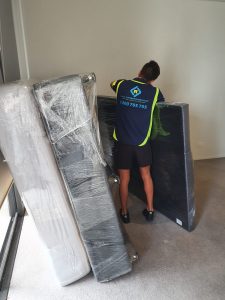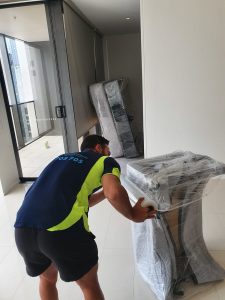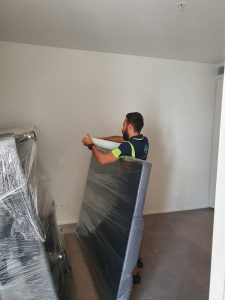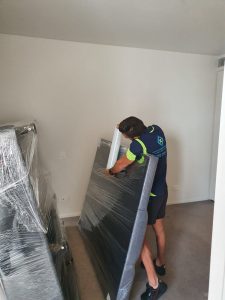 Is it wise to trust a removal company for the job?
It is understandable that you might feel hesitant about letting removalists Tumut to Sydney handle all your belongings. However, unless you own a truck and plan to drive to Sydney with all your belongings, you would still have to hire transportation services anyway. Hence, it would be logical to find a reliable removal company and let them take care of the job in the first place.
The leading companies offering removals Tumut to Sydney always ensure that their client's belongings would remain safe. For instance, we make sure to load and anchor all the goods safely in the truck before even setting out for the delivery. We also have the necessary insurance to compensate our customers in case something does go wrong. Despite every possible precaution, an accident may happen. If your belongings happen to get lost or damaged while in our hands, the insurance would provide you with the necessary compensation.
What makes our services convenient for our clients?
As one of the leading removalists Tumut to Sydney, we offer a comprehensive range of services. This implies that you not would have to hire services like packing, loading, unloading and transportation separately. We would take care of these services in a professional manner. Here is how we can make the process smooth and convenient for you:
Packing happens to be one of the major hassles while arranging for a move. Apart from the fact that you would have to pack all your belongings safely, it is also necessary to obtain all the packing materials. Being one of the top removalists Tumut to Sydney, we offer excellent packing services. Our professional team would get you all the materials, including the crates, the blankets, bubble wraps, etc. Utilising their professional experience and knowledge, they would pack the belongings efficiently ensure that they would remain safe during transportation.
We help our clients with loading and unloading theirs belongs to and from the trucks. When you opt for a reputable company like us, you can also choose to hire an extra hand to help you out. We use various equipment to handle the items safely while loading and unloading. As our furniture removalist professionals are well-trained for this job, they can carry heavy furniture through corridors and stairways without causing any damages.
How affordable are professional removal services?
In case you are worried about whether you can avail of affordable removal services, you may remain assured that we charge competitive rates for our services. Moreover, we offer flexible plans to make sure that our clients would need to pay only for the services that they avail. You may also choose to opt for backloading to save money by sharing a struck with another customer of ours. Several factors set us apart from the other companies offering moving services:
Timeliness
Quality
Transparency
Professionalism
Customer-centric approach
You may use our removalist cost calculator for an estimate of the costs. To hire Monarch Removals, just give us a call at 1300947475.