Moving to a new destination is always stressful and time taking. If you are planning for shifting, you need to start your homework much earlier so that last-minute mess-up can be avoided. When you are planning to relocate your pet as well, you have to consider multiple things altogether. Relocating pets within the country can be done by Removalists Young to Sydney in a very professional manner. We at Local and Interstate Removals have a special team to work on such services. Relocation of pets is a very sensitive issue as pets are always an integral part of a family, so we need to take additional care so that your pet can be transported safely. 
Removalists Young to Sydney for transporting pets
Young to Sydney Removalists have specially designed packages and arrangements so that your pets are relocated properly. As pets are part of your family, you would never want them to suffer at any cost. Our professional company can manage the entire shift with ease. However, there are several things that the owner needs to know and follow during the process.
How to select the pet moving service?
In search of affordable moving services, customers at times sacrifice the quality. We at Removalists Young to Sydney believe in satisfying our customers and thus prepare quotes that will be manageable and pocket-friendly. During the relocation of pets, you should always focus on quality service so that your beloved animal stays safe during the process. It will be certainly hectic for the little creature, but we ensure at the end of the day they are perfectly fit while they reach your new home. You as an owner should identify few things and consider those aspects very seriously:
You should ensure whether your pet can adjust to the new climate or not
Can they adjust to the new surroundings?
Make sure you do a vet check-up of your pet before moving
Do not move your pet if it is sick
Make sure all the vaccinations are done 
The pet should have an identification address tag and phone number
These are few things that an owner should know and adhere to while planning to move their pet. Pets are very sensitive and emotional and thus the surroundings matter a lot for them. If you are moving your pet through NSW Country Removalist them make sure you reach the destination before your pet reaches. They are scared of unknown people and circumstances and thus a known person must stay with them in the new destination.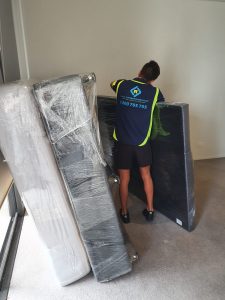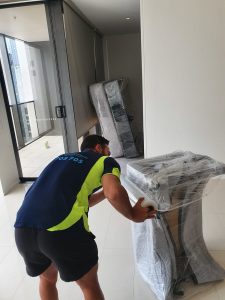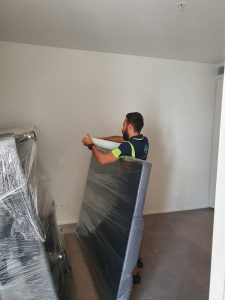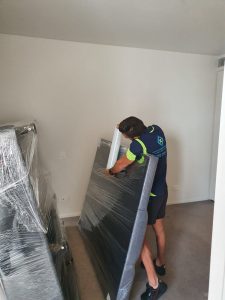 Arranging travel for your beloved pet
The Young to Sydney movers can arrange transportation through various methods, including air shipping. They have a distinct fleet of trucks, which are mostly used for transporting pets within the states. However, the Removals Young to Sydney follow some technical methods in order to streamline the move:
Our team works on arranging the animal freight, which ensures the safest mode of land shipment. We also work on international borders, but the process of working is different there.
Our Furniture Removalist service ensures proper packing and shipping of pets' cages and houses, as well as other pet accessories. We have specialists who are experienced in packing and moving such goods.
We work on the necessary documentation. The Removal companies have some pre-set formats and thus work on those. The shipping cages are tagged with specific instructions so that the team can aptly follow them. 
We also have Insurance policies that cover any accidental cases if encountered during the process. 
Interestingly, you can track your shipment from your place. Our GPS-enabled tracking system gives real-time reports, which also strengthens the reliability of our service.
Even after reaching the destination, we arrange vet doctors for the pet and arrange safe and comfortable stay until the owner arrives to receive their animals.  
The Removalists Young to Sydney has several lucrative offers for the customers so that the shipping charges can be reduced. Our backloading service for general shipping purposes can lower down the cost of shipping. Needless to say, the Removalist cost calculator feature of our website helps a customer to get an approximate price for shipping. You can also opt for a free quote in case of any customized shipping. Local and Interstate Removals can be reached over the phone round the clock. Our telephone number 1300 705 705 is always available for customers. We also assign a back-end support person who keeps a follow-up with the activity and keeps informing you on time.